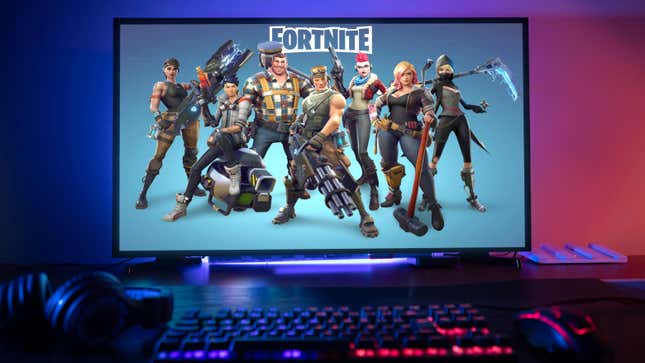 The Federal Trade Commission (FTC) is compelling Epic Games, the online video game and software developer and publisher, to pay a $520 million settlement over allegations that they tricked players into buying game items. This is the largest refund in a gaming-related case to date, according to the FTC.
Fortnite used "dark patterns" to trick players, including minors
According to the FTC, Fortnite made it easy for players and underage players to rack up unauthorized charges using a variety of tricks, known as "dark patterns," to spend money. The FTC says they used counterintuitive, inconsistent, and confusing button layouts to make players make purchases by pressing a single button. To make matters worse, Epic Games has also been accused of locking accounts from players who disputed the unauthorized charges with their credit card companies.
The settlement makes Epic Games pay $245 million back to players for illegal dark patterns and a $275 million penalty fee for the allegations that they violated the Children's Online Privacy Protection Act Rule. Epic Games has also been banned from blocking players from accessing their accounts for disputing unauthorized charges.
How to claim your part of the Epic Games settlement
If you have been charged for unwanted purchases while playing Fortnite in the U.S., you can apply for a refund here. You have until January 17, 2024. to do so. You have to be at least 18 years old to send a claim.
The FTC started sending out emails to 37 million gamers on September 19, 2023, for those who they know have been affected so far. They will continue sending emails until October. These are eligibilities for a refund according to the FTC:
You were charged in-game currency for items you didn't want between January 2017 and September 2022.
Your child made charges to your credit card without your knowledge between January 2017 and November 2018.
Your account was locked between January 2017 and September 2022 after you complained to your credit card company about wrongful charges.
You will need a claim number or your Epic Account ID to apply for the refund. You can find the claim number in the email sent by the FTC, or you can find your Epic Account ID by following these steps.
How much will I get for the Fortnite refund?
There is no set amount by the FTC, who says the amount will depend on multiple factors, including how many people apply to the $245 million settlement.
If you want more information on the settlement, you can call the FTC's claim administrator at 1-833-915-0880 or email admin@fortniterefund.com.