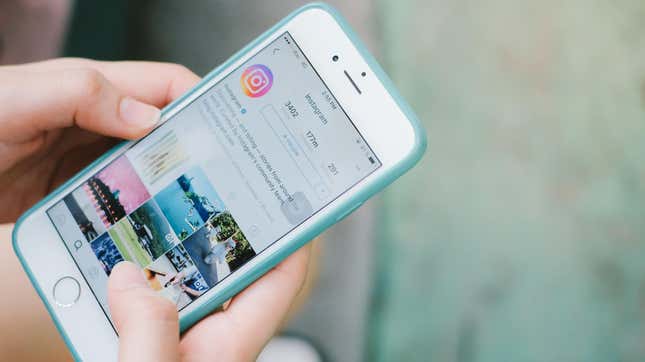 I hate read receipts, especially when they're forced. There's no need to tattle on me every time I open a message. And while some platforms like iMessage offer optional read receipts, others—like products from Meta—are permanently enabled. Fortunately, that should be changing on Instagram.
Instagram is currently testing the ability to disable read receipts in DMs. Both Mark Zuckerberg, Meta CEO, and Adam Mosseri, Head of Instagram, shared the news on their Instagram broadcast channels. Mosseri in particular included a screenshot of how the feature looks: there aren't profile images in the bottom-right corner, which typically indicate who opened and read the last message in the thread.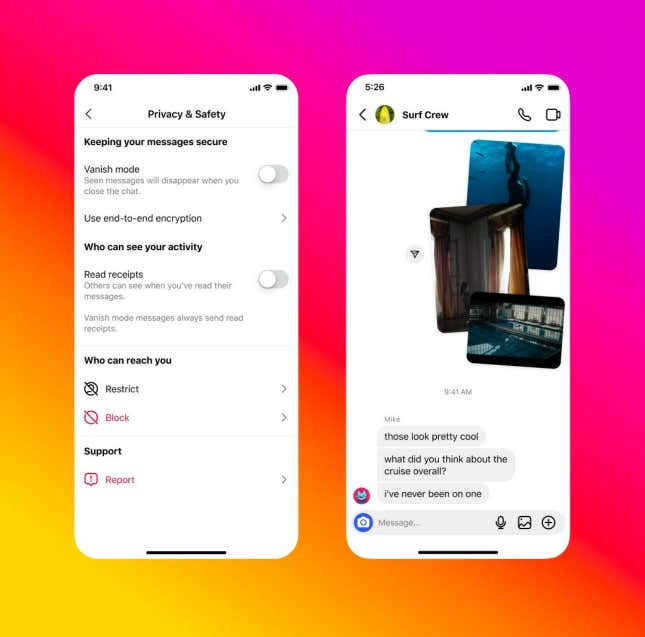 Why such a simple feature needs extended testing escapes me—you'd think it'd be a simple on/off switch—but I suppose there's more going on behind the scenes than meets the eye. In any case, this isn't rolling out broadly yet: Instead, Instagram is only allowing a limited pool of testers to try out the toggle for now. If you're a part of that test, you'll be able to disable read receipts today.
How to disable read receipts on Instagram
Open Instagram, then head to your DMs. Choose a chat, then tap on the contact's name at the top. Tap Privacy & safety, then, under Who can see your activity, disable the toggle next to Read receipts.
The announcement screenshot shows the feature working in a group chat, but group chats don't have this Privacy & safety option, so it's not clear exactly how that will work yet.