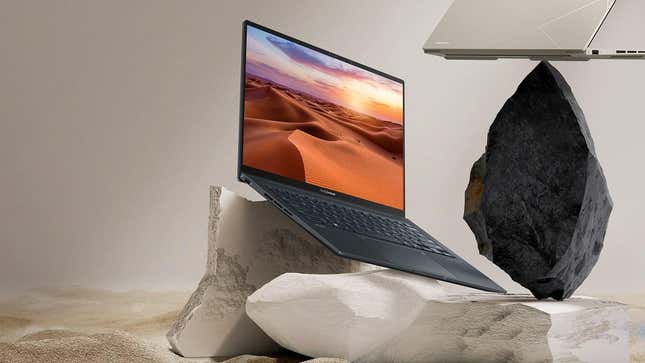 Best Buy's early Black Friday sale doesn't start until Oct. 27, but that hasn't stopped them from putting out great deals. One of their latest deals is this ASUS Zenbook 14X Intel i7 laptop for $699.99 (originally $999.99) with free shipping, which runs until Oct. 27. This is the lowest price it has hit, according to Honey's price history.
If you don't have a plan for Black Friday yet, I have some guidance on how to navigate what is perhaps the craziest shopping day of the year, as well as what you can expect from it. My best advice is to jump on a good early deal when you see something on your list, as items will likely sell out.
The ASUS Zenbook 14X is a high-end laptop with a mid-tier price
The ASUS ZenBook 14X i7 laptop is PCMag's Editors' Choice pick among high-end ultraportable laptops, and with its current discount, it puts it on the mid-tier pricing. You get Intel's latest i7 13th-generation processor, which is a powerful processor for anyone who uses demanding applications or plans to use it for resource-intensive activities, like high-end gaming. You get 16GB of RAM to help you multitask and run complex programs smoothly. It also comes with an entry-level graphics card for casual gamers, an OLED touchscreen with 2880 x 1800 pixels and a 120Hz refresh rate, and 512GB of internal storage. Depending on your use, you can expect up to 15 hours and a half of battery life.
Some cool features you can expect are an accessible function key on the keyboard to mute the mic or webcam with just one tap, a backlit keyboard, and the NumberPad 2.0 touchpad with features like a calculator and other navigational functions. You can read PCMag's full review here.