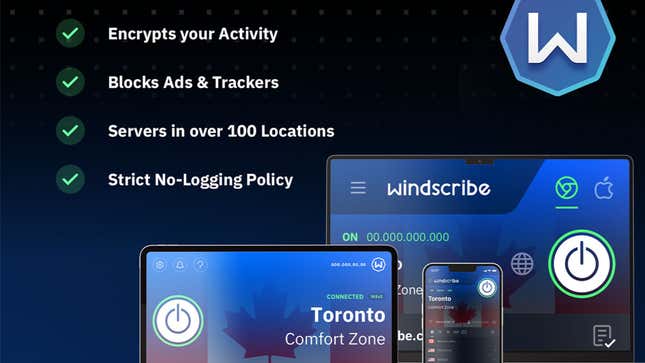 A VPN helps guard your data, browse the internet privately, and block ads—and through July 14 you can get a one, two, or three-year Windscribe VPN Pro Plan for up to 61% off.
Windscribe has a 4.8 star rating on Trustpilot with over 8,800 reviews. You can connect to a network of servers across 112 cities in 69 countries, or proxy your connection through Windscribe servers. You can even use Windscribe to fake your time zone and spoof your location so your computer more genuinely appears to be in the location of the server you're connecting to.
The Last Windscriber – The Greatest Windscribe VPN Movie Ever Made
Streamers can also use Windscribe to access different Netflix libraries from around the world. It gives you tools to customize ad blocking, and it automatically tracks and deletes cookies when you close a tab.
Windscribe doesn't offer a manual kill switch, and had this to say about the missing feature: "A firewall blocks all connectivity outside of the tunnel. If the VPN connection drops, there is nothing that needs to be done, and not a single packet can leave the machine, since the firewall will not allow it."
The subscription works on an unlimited number of Windows, Mac, Linux, iOS, and Android devices, and this sale runs until July 14 at 11:59 p.m. PT, though prices can change at any time: