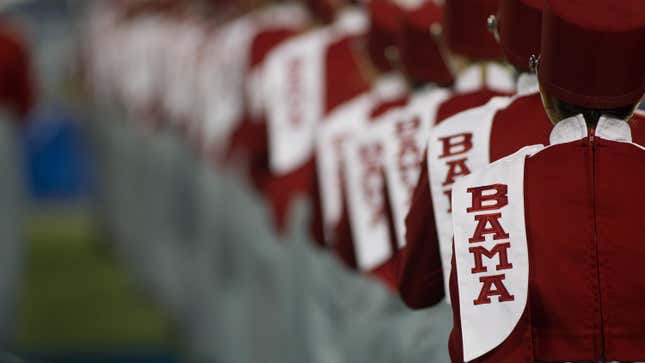 Week six sees the Texas A&M Aggies smashing it up with Alabama's Crimson Tide in a crucial battle for SEC West supremacy this Saturday. Both teams are 2-0 in their division, and both teams are out for blood.
The betting community sees Alabama edging out Texas by 2.5 points, but when a game's spread is this close, you have to go with the best names on each team. The Aggie's quarterback is named "Max Johnson," but Alabama's punt returner is called "Kool-Aid McKinstry," so it's a difficult game to predict, oh yeaaaah!
Where to watch Alabama (4-1) vs. Texas A&M (4-1)
When: 3:30 p.m. EST, Saturday, Oct. 7
Where: Kyle Field, College Station, Texas
Where to stream: CBS
The best way to watch Texas A&M vs. Alabama is on CBS through a digital antenna
This game will be broadcast the old fashioned way: over the air on CBS. All of the major TV streaming services—Fubo, Sling TV, YouTube TV, Hulu +TV, etc.—feature CBS, as does every cable provider. But there's probably a local CBS affiliate you can pick up without having anything but an inexpensive digital antenna (this one is only 12 bucks). Not only does a digital antenna let you watch 4K, HD content, there's no installation, and it charges no monthly fee at all. God bless America.
If you're thinking, "That's great for one game, but where can I stream the rest of the college football season?" Here's my guide to the best places to watch college football without cable.