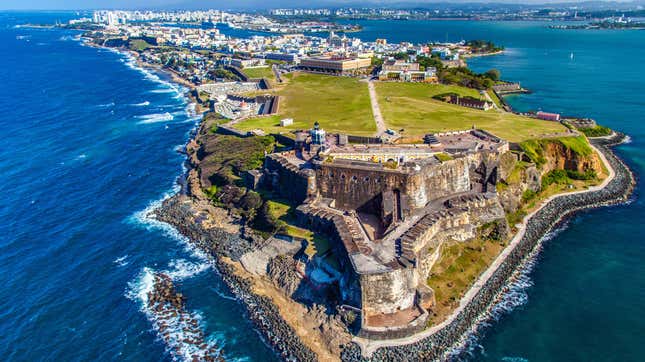 Winter is coming, and you may already be anticipating trading some of those cold, snowy days for time spent on a sunny beach in Puerto Rico. If so, right now is a great time to book travel to the "rich port" territory: Currently, flights to Puerto Rico are about half the average price from many major airports around the U.S.—but you will need to book quickly to take advantage of these fares. Here's what you need to know.
Flights to Puerto Rico are about half the usual price
Flights to Puerto Rico are usually upwards of $525 from most major U.S. airports. However, right now, you can purchase tickets for $133 to $280 for basic economy fares on flights departing from many major airports between now and January 2024.
Sample fares to Puerto Rico
Below are some of the cheapest flight deals I found on Going.com (as of the time of this writing; fares may change at any time). Though you need to be a premium member of Going.com to view their curated fares, you can book these flights via a service like Google Flights, or directly with the airline. As you search, you can adjust the dates and departure city to find one that works for your plans.
Remember to click the date on the Google Flights calendar to see prices for multiple days at once. The price shown will be the default seven-day trip, but you can change the days to see different prices on the calendar by clicking on the "Showing prices in USD for" arrow. If you don't find flights from your airport in the list above, run your own search in Google Flights; chances are good you'll find cheaper than usual rates right now. You can also use Tavel Arrow to find the cheapest flight prices on the internet.