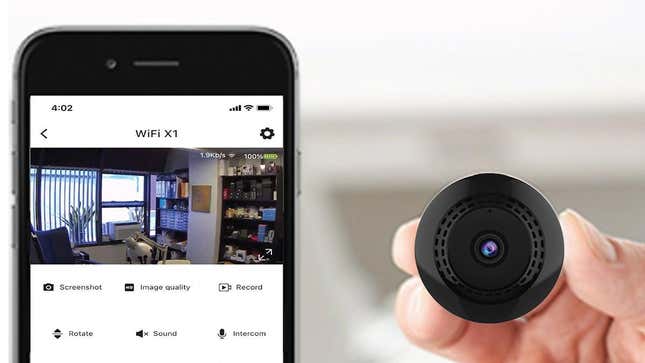 The TOKK CAM C2+ is a small wifi camera that you can stick to your body, hide near your door, or put on your dashboard, and it's on sale right now for $60.99. You can hide this small camera to keep an eye on your home, garage, bike, or other property, and use the free iCookyCam app on iOS or Android to check in remotely—or just let the camera automatically save data on an SD card up to 64GB.
TOKK Cam C2+
The camera comes with a stand and clip, and it has its own magnetic backing to stick to your dashboard or helmet.
The TOKK CAM has a 90-minute battery life that only starts recording when the motion detector picks up something moving, so it can go days without a charge if it's a low-traffic location, or it can be much shorter if, say, you're wearing the camera on your body and it's picking up motion non-stop.
You can get the TOKK CAM C2+ on sale for $60.99 right now, though prices can change at any time.