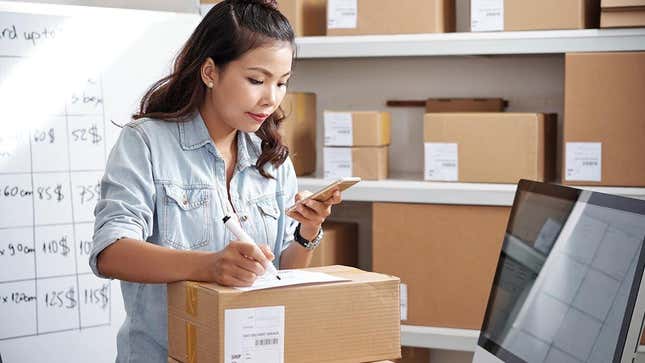 If you're looking for ways to make extra money, dropshipping is one way to earn some passive income—and right now, you can get lifetime access to lessons and materials through this Amazon FBA and Shopify dropshipping course bundle for $29.99 (regularly $39).
How to dropship on Amazon or Shopify
This course can help you open an Amazon Seller account, research profitable products, build product listings, and create targeted marketing campaigns. You can also learn strategies for negotiating with suppliers and working the Amazon algorithm to your advantage.
Amazon automation is another way to earn cash on Amazon by reselling existing products from the biggest companies. The automation can make it easier to source products, manage listings, and process orders; then, optimize your product listings with SEO and keywords to create a profitable listing.
Maybe you want to set up a Shopify dropshipping shop instead, to have it feel more like your own business. The Shopify course walks you through how to build a store, add helpful apps, find digital or physical products to sell, and write advertising texts for your target audience.
Normally, the Amazon FBA and Shopify Drop-Shipping course bundle costs $39, but you can pay $29.99 for a limited time. No coupon is needed, but prices may change at any time.