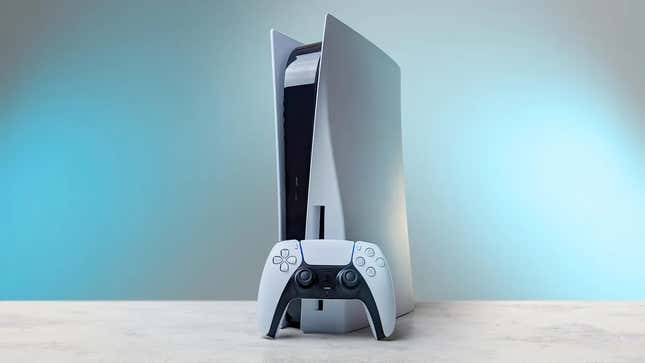 Nearly three years after its release and following endless inventory issues, the PlayStation 5 is finally on sale, and you can pick one up right now for $50, 10% off the $500 list price. 
The deal comes a couple of months after reports of a new PS5 model, the PS5 Pro, first emerged. IGN says the PS5 Pro can be expected to hit the shelves any time between the end of this year and late 2024. If you don't want to wait that long, you can get your hands on the current model PS5 for its lowest price ever.
Here are the best PS5 deals running right now:
Where to get the PS5 for $450 or less
If you're in the market for a PlayStation 5, you're in luck. You can get the console for $450 from many major retailers, and certain reward memberships and credit cards cash back deals can allow you to get the console even cheaper (Target's RedCard will give you an an extra 5% off, for example, and US Bank Cash+ card gives you 5% cash back on the electronics store category).
Here are the stores offering the PS5 for $450 or less:
Other PlayStation 5 deals right now
The PS5 itself isn't the only major PlayStation product available at a discount right now. You can also find deals on controllers and games, including:
Deals on PS5 games
Deals on PS5 accessories
Or pick up a cheap(er) Xbox Series S
If you're in the marker for a next-gen console but not sold on the PS5, you can also grab the disc-less Xbox Series S with a 1TB Seagate external hard drive at Best Buy for the same $450 price (a $70 savings).