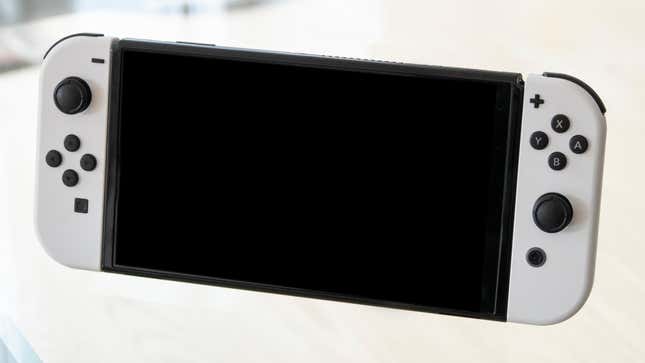 Nintendo is the Apple of video game brands. They don't often put their products on sale, so when they do, you'd better jump. Earlier this year, Woot sold limited quantities of the White OLED Nintendo Switch for $310. Then, during Prime Day, some third-party sellers at major retailers (including Walmart) sold the white OLED for the same price, with some less reputable sites offering cheaper deals.
But right now, you can get the white OLED Nintendo Switch for $289.99 (normally $349.99) from Monoprice, with free shipping to the 48 contiguous U.S. states. (the red and blue version is also available for the same price). If you haven't heard of Monoprice, it was on Newsweek's list of the Best Online Shops of 2020 and has good reviews on Sitejabber.
Keep in mind that prices can change at any time, and if you've been waiting to grab the OLED Switch, this is a historically good price—the lowest I've seen since last summer Amazon Prime Day.
Why the OLED Nintendo Switch is better
If you don't know why the OLED version of the Switch costs $50 more than the regular version, we have a guide to help you decide if it's worth the upgrade. The main differences are in its screen and storage space. The pricier model has a 7-inch OLED screen, which is an inch bigger, as well as crisper and brighter, than the original LCD screen. (This difference is moot if you mainly play the Switch on your TV, though.)
The OLED version has an improved kickstand, which is great for gamers on the go. It also has a sleeker-looking dock with an ethernet LAN port connection for faster internet. The storage is 64GB, which is twice that of the second Nintendo Switch version.
Though Black Friday is around the corner, my advice is always to take advantage of a great deal when you see it. There is no guarantee the OLED Nintendo Switch will go on sale during Black Friday, and even if it does, that it'll be lower than $289.99, or that you'll be able to get a hold of one before they go out of stock. Even if the stars align and you're lucky enough to find yourself in that position, we're likely talking of saving no more than $10 or so. So why take the risk? That's a whole month you could spend playing Super Mario Wonder.