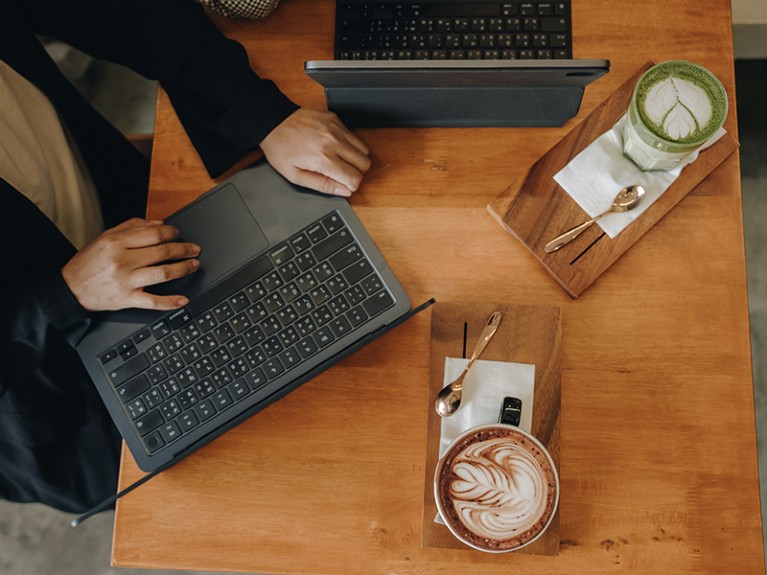 There are signs that much of the world is getting lonelier. In 2018, the United Kingdom appointed the world's first government minister for loneliness. Last month, the US surgeon general released an alarming report shedding light on the loneliness crisis1, and its effects on people's physical and mental health2.
Isolation leads to a 29% increased risk of heart disease and a 32% increased risk of a stroke3, and increases the chance of developing dementia by about 50% in older people4. It also significantly increases the risk of premature death1.
Loneliness has become a public-health emergency. One of the main solutions is to create a culture of connection. People who have friends at work perform better, are more engaged and have less burnout — which leads to higher productivity and innovation. But how do we forge these friendships in the new work environment that many of us are now in?
The pandemic has changed workplace dynamics. The casual, informal gatherings and hallway conversations, which previously solidified our friendships at work, have either disappeared or happen much less often. Everything is now less spontaneous: people often need to schedule virtual meetings just to talk to someone at work.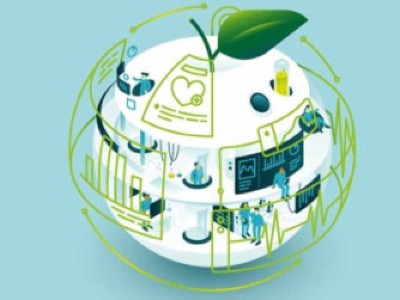 Collection: How to grow a healthy lab
As many of us return to the laboratory or office, we should all revisit how to make friends at work in the 'new normal', so that all of us can be more productive and happier, and refill our well-being reservoirs.
We are friends and colleagues who met at Weill Cornell Medicine, a medical school in New York City. L.B. was trained as a biomedical engineer and biochemist, and is now an associate dean for research. R.G. researches and runs leadership-development programmes and is a chief learning officer. In our previous roles, our offices were down the hall from one another. Impromptu conversations made us realize that we had a great deal in common (long commutes to the office, and a similar path in higher education, for example) and knew some of the same people.
We agreed on a lot professionally, too: we shared an unfulfilled passion for mentoring those who had often been overlooked or dismissed, particularly women and students and colleagues from minority ethnic groups. We both could name individuals who had always supported us and opened doors that we had never knew existed. We both wanted to be like them. Over the past six years, our interactions became more frequent and intentional, allowing us to develop a friendship that has benefited our personal and professional lives.
Training: Networking for researchers
Befriending colleagues in a hybrid work environment is challenging but incredibly important. Getting to know the people around you can lead to fresh opportunities and make the workplace more enjoyable. So how do you make friends at work? Here are few suggestions to get you started.
Ask for (or adopt) a work buddy
When L.B. first started at Weill Cornell Medicine, there were a few people who went out of their way to make sure she had what she needed and was adjusting to her role. This stuck with her, and whenever she hires someone, she pairs them up with another team member. This 'work buddy' can show the new person the lay of the land, get lunch with them and field questions that they don't want to ask the boss.
You don't need to wait for your boss to assign you a work buddy: introduce yourself to someone you've been wanting to learn more about and invite them to have coffee. This can go a long way in making a friend. Go out every few months and catch up on what's going on in work and in life. If you don't hit it off right away, don't worry. Not every new person you meet needs to be your friend.
Introduce yourself to new employees
We know how challenging it can be to acclimatize to a new workplace. New hires are typically eager to meet people. It doesn't take much — stop by their desk and say hello or connect with them through e-mail and offer to help with any questions. Be social — invite them to lunch. Small moments that spark conversation can open the door to friendship down the line.
Attend professional-development events and affinity groups
Professional-development events or gatherings of people with a shared purpose, identity or interest, such as women's or veterans' groups, are a fantastic way to meet like-minded people. Many of the attendees are interested in a particular topic and want to meet others who feel the same. At these events, the theme — such as an academic speciality, work–life balance or professional development — is an obvious topic of conversation that everyone is interested in. Ironically, sometimes we need to travel to conferences to get to know the people who work down the hall.
Attend or initiate social events at work
After a long week, sometimes you just need to get away from the office. Getting two or three people together for lunch or happy hour is a great way to forge relationships and opportunities to connect. Consider starting a group chat on WhatsApp or another messaging app to connect freely and easily with others. Make it fun.
Although these strategies can help you to forge genuine and authentic connections at work, developing relationships can still be challenging. A proactive approach to making friends at work is ideal, but there remains an important consideration: the strongest friendships result from identifying a shared interest with a co-worker that can foster an organic connection. And there is a dark side. Those excluded from friend groups might feel isolated as informal cliques emerge and communication barriers take hold as groups become more established, with divides naturally occurring among seniority or speciality5. Ultimately, having friends and a support network at work is an incredibly valuable aspect of career satisfaction and advancement.
We spend more hours at work than we do at home, so leveraging relationships and friendships is essential. Doing so in a remote or hybrid environment has underscored the need for informal interactions. Although it might take advanced planning to create warm, informal environments, these tips can help you to bridge the divides.
Competing Interests
R.G. has courses on LinkedIn learning.