Hello Nature readers, would you like to get this Briefing in your inbox free every day? Sign up here.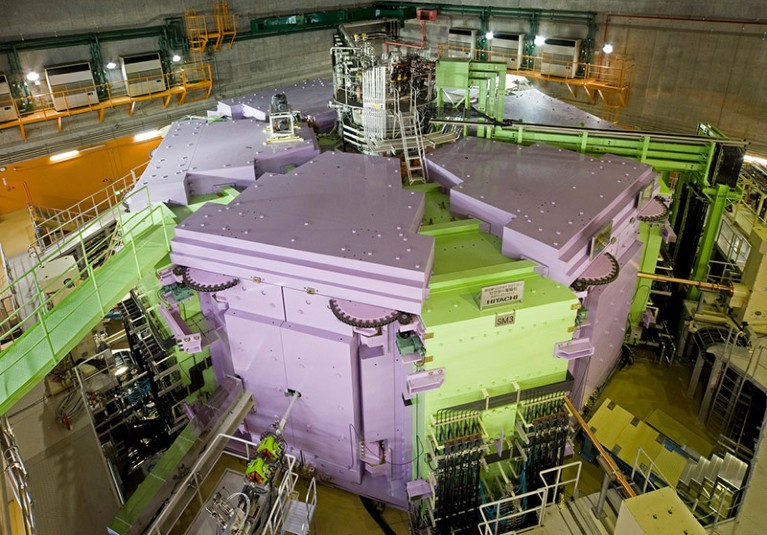 Physicists have for the first time detected oxygen-28 — an isotope of oxygen that has 12 extra neutrons packed into its nucleus. Scientists have long predicted that this isotope is unusually stable. But initial observations of the 28O nucleus suggest that this isn't the case: it disintegrates rapidly after creation. If the results can be replicated, physicists might need to update theories of how atomic nuclei are structured.
Nature | 6 min read
Reference: Nature paper
The deadly fire in Maui that killed more than 100 people also damaged or destroyed thousands of buildings. Scientists are working to monitor the drinking-water system for a variety of contaminants that could be released by the incineration of plastics, vehicles, household chemicals and other sources. "The pipes and water volumes are designed to handle one or two structure fires," says engineer Andrew Whelton. "They are not designed for an entire city to burn down." There are also fears that contaminated runoff will flow onto the island's sensitive coral reefs.
Nature | 6 min read
Spending extended time in close proximity to someone with COVID-19 puts people at high risk of catching the disease, even if they've been previously infected and vaccinated. The relationship between prolonged exposure and risk makes intuitive sense, but new research is among the first to document it. The findings point to the importance of masking, improved ventilation and other measures that reduce exposure to the virus, says immunobiologist Akiko Iwasaki.
Nature | 6 min read
Reference: Nature Communications paper
Features & opinion
Ten years ago, a group of people with type 1 diabetes, sick of waiting for companies to develop the technology they needed, took things into their own hands. The result was a small open-source ecosystem of automated glucose-monitoring and insulin-dosing apps. Positive results from randomized trials have prompted some physicians to call for more support for these do-it-yourself tools. And one device, Tidepool Loop, became the first such effort to be cleared by the US Food and Drug Administration. Ultimately, these innovations could shake up a marketplace in which individual manufacturers have usually developed proprietary, exclusive software.
Nature | 8 min read
From bucolic orchards to industrial farms, there is a storm brewing among the bees. 'Natural' beekeepers assert that long-standing methods of insect husbandry — large, draughty apiaries kept close to the ground, for example — are contributing to the high death rates of colonies. These beekeepers' attempts to get closer to the true nature of the hive offer insights into how we might tackle the complexities of many other conservation challenges.
The New Yorker | 21 min read