Quick, check your pantry: Does your Rao's Chicken & Gnocchi Soup look green when it should look tomato red)? If so, it's part of Sovos Brands Intermediate, Inc.'s voluntary recall announcement. According to the U.S. Food Drug and Administration's (FDA), the company issued the recall because they mislabeled some "Vegetable Minestrone soup" jars with "Chicken & Gnocchi Soup" labels. The error could unknowingly expose consumers to eggs—an ingredient in the Vegetable Minestrone soup that isn't in the Chicken & Gnocchi variety—which could be harmful to those who are allergic or have a sensitivity to eggs.
Which Rao's soups are being recalled?
The recalled jar is a 16-ounce, clear jar marked with the following date on the top of the jar, just below the lid: "Best By NOV 15 2024 EST 251 Code Date 2320 MDV 046030Z009, UPC 747479400015." According to the announcement, only those jars with "Code Date 2320 MDV 046030Z009" are part of the recall.
The recalled jars were distributed from retail stores in the following 32 states between Dec. 8, 2022, and Jan. 27, 2023: Alabama, Arkansas, Arizona, California, Colorado, Connecticut, Florida, Georgia, Iowa, Illinois, Indiana, Kansas, Kentucky, Louisiana, Maryland, Maine, Michigan, Minnesota, Missouri, Mississippi, North Carolina, New Hampshire, New Jersey, New York, Ohio, Oregon, Pennsylvania, Tennessee, Texas, Utah, Virginia, and Wisconsin.
There have been no official illnesses or complaints reported as of this writing, according to the announcement.
G/O Media may get a commission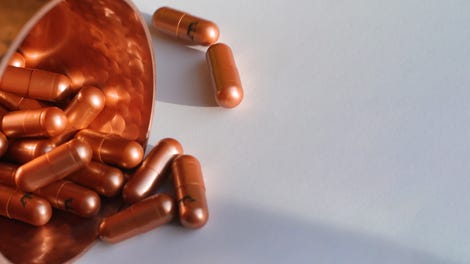 health
The Lyma Supplement
10 ingredients. One super-supplement.
Lyma makes the next generation of supplements—peer-reviewed and formulated to unlock your potential.
What to do with the recalled Rao's soup?
If you have one of these mislabeled jars, are not allergic to eggs, and like vegetable minestrone soup, you should be able to safely consume it since the recall is purely for the risk of undeclared eggs. If, however, you are allergic or just don't want it, you can get a full refund if you return the soup to the place of purchase.
For more information on the recall, you can contact the company at 1-800-466-3623, Monday-Friday, from 10 a.m. to 6 p.m. ET.