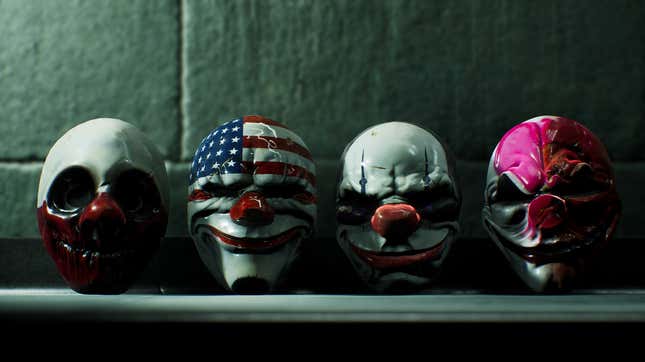 Payday 3 is slated to drop Sept. 21, 2023, but that doesn't mean you need to wait until then to play it. Developer Starbreeze Studios is running a new, open beta test for the online multiplayer heist game, but you need to act fast if you want to take advantage of it.
As the name implies, Payday 3 is the third entry in the Payday series, following 2013's Payday 2. (I love a series that names its sequels something easy to follow.) This beta won't showcase the entire game, however; rather only a portion of it. Starbreeze says the beta features one heist and four heisters, with most but not all of the weapons and cosmetics available to try.
How to play the Payday 3 beta
Starbreeze started running the new open beta Friday, Sept. 8 at 10 a.m. ET, which means you can jump in as of this article. Take advantage of the beta while it lasts, however, as Starbreeze will close the test on Monday, Sept. 11 at 4 a.m. ET.
As long as it's currently prior to that 4 a.m. deadline on the 11th when you're reading this, you can still hop onto the beta and give Payday 3 a try. You can do so from either your PC or Xbox.
On top of running the open beta during this weekend, Starbreeze is advertising a server slam: The developer wants as many players as possible to hop on Payday 3 to stress-test the servers and, if possible, break them. That way, they can fix potential issues before the game's official launch later this month. Those server slams will be at 7 p.m. ET today, Sept. 8, and 12 p.m. ET on Sept. 10.
This beta test follows an initial, closed beta back in August. The actual build of the game is the same this time around: Starbreeze says its goal with the first beta was to test the servers, while the goal now is to break it.
If you have feedback following any portion of the beta test, you can submit it here.