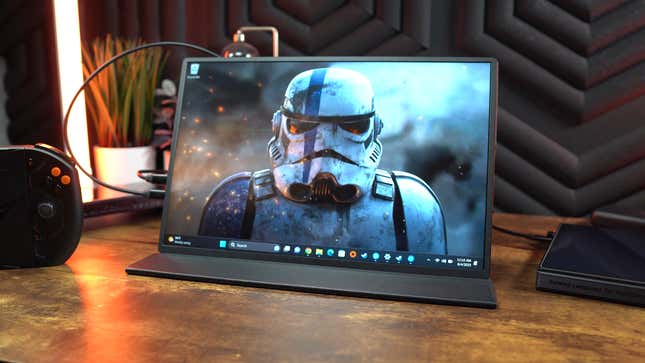 Gamers can get their hands on the UPERFECT 2K 120Hz portable gaming monitor for just $169 right now—that's 30% off the regular price of $240. The monitor offers a QHD 2560 x 1440 HDR display that supports Freesync.
The company says the monitor is optimized for gaming on-the-go, and sports a 500 nit, full 120Hz refresh rate for smooth gaming. It does weigh around 1.7 pounds, so it might be a bit heavy to lug around, depending on how heavy your gaming console is, too. This monitor sports a narrow bezel around the sides and the top, making it almost edge-to-edge.
The VESA mountable back allows you to easily attach the monitor to a stand, as well, which can be useful if you want to use it as a dedicated display on your desk. It comes with a smart case, made of PU magnetic material, which helps protect the screen from scratches and doubles as a foldable stand: You can set the UPERFECT portable gaming monitor up on a table just about anywhere.
The deal is active as of Sept. 14, but prices are subject to change at any point.