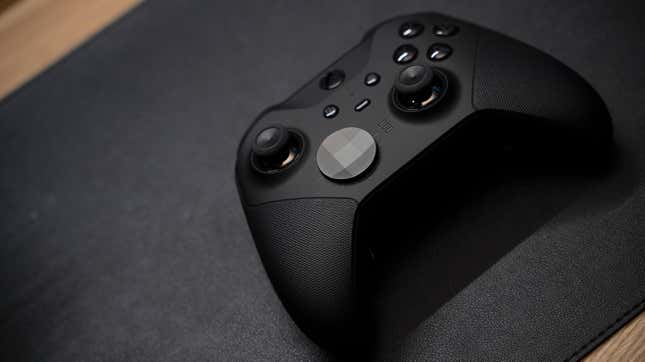 The Elite Series 2 Core wireless controller has hit one of its lowest prices since its release in September 2022. You can get it from the Microsoft website for $88.99 (originally $129.99). The lowest price it's been on Amazon is $98.52 this summer, according to Camelcamelcamel, but still higher than the $79 it briefly hit at Walmart this summer, according to Honey's price history.
Get the best Xbox controller minus all the gadgets
The Xbox Elite Wireless Controller Series 2 is the best controller for the Xbox One/Xbox Series consoles and one of the best for PCs, according to our sister site, PCMag. But at its base price of $179.99, Microsoft decided to release the same controller minus some non-essential accessories, including a carrying case and some customizable hardware, like a cradle, rear paddles, and alternate analog sticks and direction pads. While it's called "Core" because it's missing some hardware (which you can still buy additionally if you want to), there is no difference in the software of the remote itself. It doesn't have the rear paddles, but it does still have the connections in the back if you want to purchase them separately.
If you still have the standard Xbox Series controller, this would be a good time to upgrade to the latest controller Microsoft has to offer. It is a major upgrade with customizable hardware and software to fit your playstyle. It also has adjustable-tension thumbsticks, shorter hair trigger locks, completely covered rubberized grips and 40 hours of rechargeable battery life. You can read PCMag's full review of it here. Keep in mind only the original white Core color is available for $88.99. The other colors are still discounted but to a lesser degree. You can also pick up the controller at Walmart or Target right now for the same price.