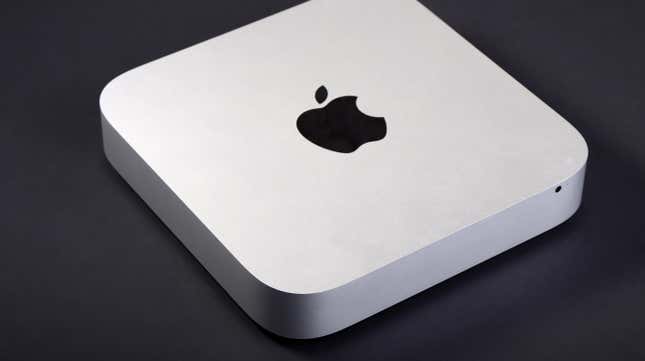 The M2 Mac mini is the newest entry in Apple's line of small and surprisingly minimalist desktop computers. And right now, Amazon is selling the 512GB M2 Mac mini (not to be confused with the M2 Pro) for its lowest price since it released this past January, at $700—a $99 discount from the $799 list price..
The M2 Mac mini is at its cheapest since launch
Apple released the M2 Mac mini on Jan. 24, making the $99 discount on a brand new model all the more notable. The price drop for this model, which offers 512GB of storage, makes it a compelling option over the cheaper 256GB version, currently selling for $579 on Amazon ($20 off). For $120 more you get twice the SSD storage, an upgrade that would run you $200 at retail.
The downside is that the computer will take about 24 days to ship to you at the time of this writing. But as long as you don't desperately need a new machine right now, it is worth the wait.
What does the M2 Mac mini offer?
SHOULD YOU BUY the M2 Mac Mini for Everyday Use?
This Mac mini has two Thunderbolt 4 USB-C ports, two USB-A ports, HDMI, a headphone jack, gigabit ethernet port, and Wi-Fi 6E compatibility. But this is a bare-bones machine, so keep in mind if you decide to buy the M2 Mac mini, you will need to also budget for an external monitor, keyboard, and mouse at the bare minimum. Another possible downside: the M2 Mac minis are not upgradable (even increasing the storage will require you to purchase an external hard drive), so make sure you'll be happy with what the machine can do for you on day one before you take advantage of this deal.