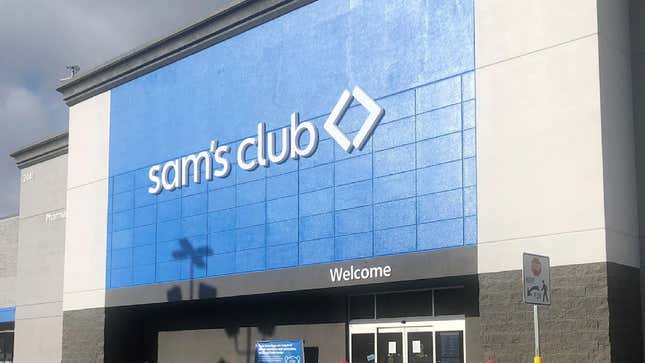 It's the eternal question: CostCo or Sam's Club? We've run the numbers and weighed your options before and come down on the side of the former—but only barely, and the math looks a lot different if you're paying half as much to join up.
Yes, right now you can get a one-year membership to bulk-buying heaven Sam's Club for $25, half of the usual $50 rate.
Save on groceries to travel costs
Members of Sam's Club can shop deals on groceries, kitchen supplies, electronics, furniture, and more at over 597 locations across the U.S. Sam's Club can be a great place to stock up for back to school in particular: pick up large quantities of snacks for packing homemade lunches, grab some kitchen essentials for your new dorm room or apartment, upgrade your computer, or grab a new couch.
As a member, you can also get discounts on hotels, rental cars, live events, attractions, and movies.
Join Sam's Club for $24.99 for your first year
When you take advantage of this offer and sign up as a new member, you pay $25 for a one-year Club-level membership. You can cancel at any time and keep using your membership until it expires. If you don't cancel, it will renew annually at the full cost, which is currently $50, plus any additional fees or taxes.
You don't need a coupon to get your first year of Club-level membership to Sam's Club for $25, but prices can change at any time.