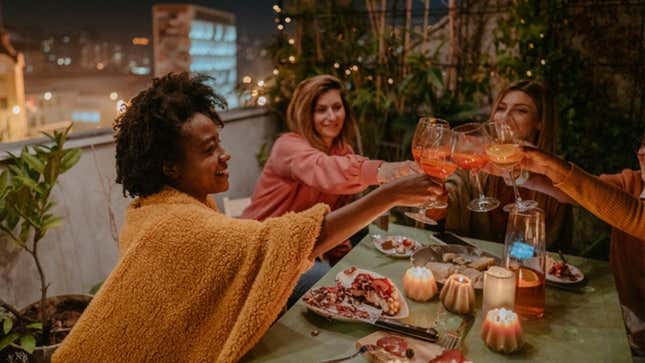 Swirl Wines is offering 15 bottles of mixed wines for $64 right now (reg. $225). The price doesn't include taxes or shipping, but still, each bottle winds up costing less than $10 each to have wine delivered to your doorstep.
Swirl Wine has a 4.6-star rating on Trustpilot and offers balanced and not overly complex bottles, including:
Rosé:
One bottle of Cloud's Escape
Two bottles of Lark's Tryst
White:
One bottle of Bow & Baker Wine Company
One bottle of Côté Ombragé
One bottle of Doe's Run
One bottle of Florette Grove Cellars
Two bottles of Skysong
Red:
One bottle of Messrs & Co.
One bottle of Dos Zapatos
One bottle of Laurel Bull
One bottle of Bocina
Two bottles of Gable & Plain
You must be 21 years old or older, of course. Also, heads up that this deal can ship anywhere in the U.S. except Rhode Island, Mississippi, Utah, New Jersey, Arkansas, Delaware, Arizona, and Hawaii. Otherwise, you can get 15 bottles from Swirl Wine for $64 right now (taxes and shipping not included), though prices can change at any time.