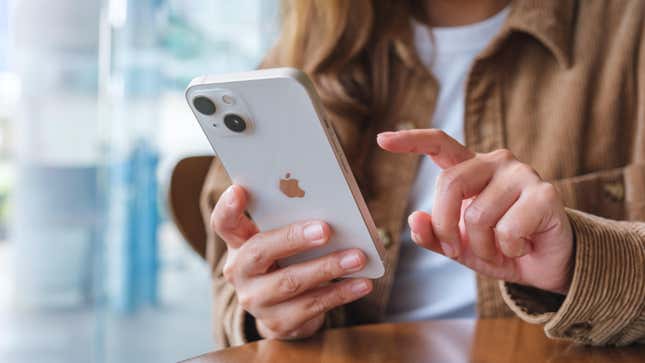 Your iPhone's Mail app has greatly improved over the years, but, for some reason, Apple never let you add hyperlinks to emails. If you wanted to share a link with someone on iOS, you'd have to copy the ugly URL in the middle of your message, whereas on desktop, it was simple to add that link to a corresponding word or phrase.
That's finally changing with iOS 17: Among other fun hidden features in the new update, the Mail app now supports hyperlinking text. While you can wait for Apple to officially update your iPhone next month, you can try it out right now if you install the iOS 17 beta. While we don't recommend installing the beta on your primary iPhone, the feature is available to anyone who wants to give it a try.
How to add hyperlinks in your iPhone's Mail app
Copy a URL you want to hyperlink. Then, open Mail and start a new email or choose to reply to or forward an existing message. Type your message, then select the words you want to link. This will open a floating menu with the usual formatting options. In iOS 17, however, this menu has a new option called "Add Link." Tap that, hit "Paste," and you're done.
Even if your iPhone is stuck on iOS 16 or older, you can still attach hyperlinks to text in the Mail app—but it relies on a hack from Apple's Shortcuts app. The iOS 17 method of adding hyperlinks is much more convenient, and it even works in Apple's Notes app.
[Federico Viticci]