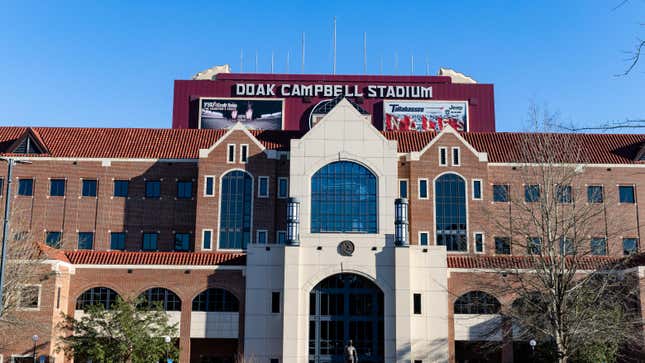 Not to sound bossy, but if you're planning to do anything but watch the Virginia Tech vs. Florida State game on Saturday afternoon, change your plans.
Florida State are undefeated and ranked fifth in the nation. They're hosting the underdog Virginia Tech Hokies, who haven't beaten the Seminoles since 2008, so you have to figure VT's team is amped-up, pissed off, and ready to throw down. I predict this game will be much closer than the 24-point spread that the gambling world suggests, and I have psychic powers.
Where to watch Virginia Tech (2-3) vs. Florida State (5-0)
When: 3:30 p.m. ET, Saturday, Oct. 7
Where: Doak Campbell Stadium, Tallahassee, Fla.
Where to stream: ABC, ESPN
The Virginia Tech vs. Florida State Game is streaming nearly everywhere
"I couldn't find the right channel on my streaming service" is a not a viable excuse for missing this game. It will be broadcast on ABC and streamed on ESPN, so you should be able to find it if you have even a basic TV streaming package (or pay for cable). You could even watch it through the free TV you can pluck out of the air with a digital antenna if you're close enough to an ABC affiliate.
I always advocate for the wonders of an antenna for watching HD college games when you can. It's by far the most economical option, but the selection is limited. If you're trying to choose which of the many streaming services are best for college football over the entire season, my pick is YouTube TV. There are cheaper options (Sling TV) and more comprehensive ones (Fubo), but YouTube is the only streaming service on which you can watch NFL Sunday Ticket too, and you should at least have the option of spending all day Sunday watching football too.
Go here for a more detailed breakdown of how to watch college football without cable in 2023.