High-quality research from scientists in Australia, New Zealand and parts of Scandinavia tends to lean the most heavily towards tackling climate and conservation issues, according to an analysis of data in the Nature Index.
Of research published from 2015 to 2022 in 82 natural-science journals tracked by Nature Index, 4.7% of articles align with the four United Nations Sustainable Development Goals (SDGs) that are most closely related to climate change and conservation.
Some of the leading 25 countries and territories for publishing this research, however, are way ahead of this global average (see 'Green focus'). The interactive chart shows the proportion (climate and conservation %) of a country or territory's total Nature Index output (measured by the Nature Index metric Share) that aligns with SDGs on Responsible Consumption and Production (SDG 12), Climate Action (SDG 13), Life Below Water (SDG 14) and Life On Land (SDG15).
Almost one-fifth of Nature Index research published by Norway, for instance, is related to these SDGs, and 14.5% of New Zealand's output in the database align with the four goals. Finland and Denmark also have a high proportion of their research related to these topics.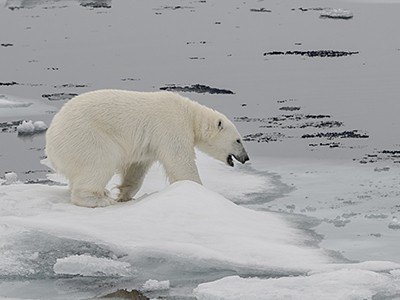 Nature Index 2023 Climate and conservation
These countries do have a relatively low volume of research output for SDGs 12–15 (as shown by the size of the bubbles), but Australia (10.4%) is notable for having higher output that is also well above the global average.
The biggest publishers of high-quality climate and conservation research — the United States and China — are closer to the global average, but fall either side of this line. Japan, meanwhile, is an example of a country with relatively high volume, but well below the average as a proportion of its total Nature Index output.
Digging into the data shows how this research breaks down between the four SDGs for each country and territory.
The following interactive charts (see 'Goal specific') show the proportion of a location's total climate and conservation output in the Nature Index that relates to each SDG (SDG as proportion of all climate and conservation output), with the size of the bubbles showing the volume (measured by the Nature Index metric Share).
SDG 13 (Climate Action) tends to represent the greatest proportion of research on the wider topic: globally, 62% of all Nature Index output aligned with SDGs 12 to 15 aligns with SDG 13. The United States and China are both ahead of the average, but many countries in Europe lag behind. India has the highest percentage of its climate and conservation research in SDG 13.
Countries with easy access to extensive coastlines are among those with a skew towards SDG 14 (Life Below Water), including Australia, France and the United Kingdom, whereas Brazil, with its research focus on the Amazon rainforest, is an outlier for SDG 15 (Life On Land).
SDG 12 (Responsible Consumption and Production) tends to represent the smallest proportion of climate and conservation research, but Singapore and Belgium are the furthest ahead of the global average.
Data on research articles and their SDG alignment come from Digital Sciences' Dimensions platform, which uses machine learning to automatically tag research papers if they align to certain SDGs. Some articles are tagged to more than one SDG, so percentages may not add up to 100.