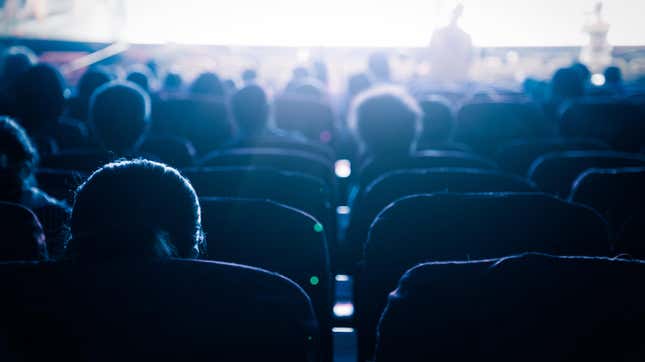 If you've avoided dropping $10 or more on a theater ticket (plus concessions, obviously) for Barbie, Oppenheimer, or any other summer film, this might be the weekend to finally go to the movies. On Sunday, Aug. 27, more than 3,000 theaters nationwide will be dedicating 30,000 screens to primetime movies at matinee prices.
The $4 ticket promotion for National Cinema Day includes every showtime in every format for all films at participating cinemas. And it's not just summer blockbusters and new releases: some theaters are screening older films like American Graffiti, Beauty and the Beast, Lady Bird, and The Rocky Horror Picture Show.
How to get $4 movie tickets for National Cinema Day
The National Association of Theater Owners is directing moviegoers to the event's official website (NationalCinemaDay.org), where you can select the film you want to see, and enter your location to view discounted ticket options at nearby theaters.
However, the site's search function isn't very robust: I was unable to find $4 tickets for many of the films listed anywhere in Utah, and I was directed to several independent theaters that don't appear to be participating in the promotion for a handful of others.
Instead, your best bet is to go directly to the site or app for your favorite theater and select showtimes for Sunday, Aug. 27 to determine if $4 tickets are on offer. Most major cinema chains are participating, including, but not limited to, the following:
It's worth checking the box office at your local cinema, including indie theaters, for $4 showings.