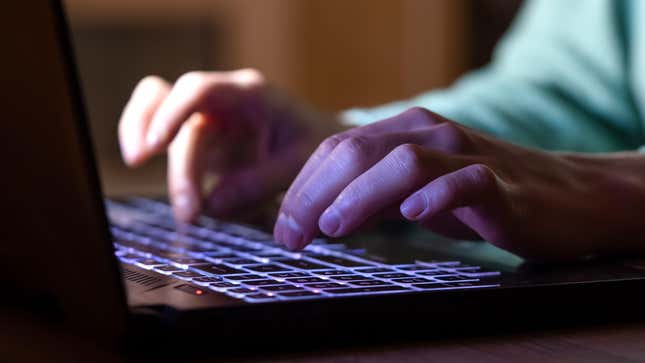 ChatGPT's impact on our daily lives has likely been overhyped, but it does have some great uses. Students can use it to study for tests, for example. And if you're interviewing for jobs, ChatGPT can help you prepare.
Use ChatGPT to practice responding to interview questions
This idea is big on TikTok right now thanks to job-hunt influencer Hanna Goefft, who shared it with the 152,000 followers of her Hanna Gets Hired account. Watch her explainer below:
In the same way you can ask ChatGPT to quiz you on something, you can ask it to read through a job description and come up with possible interview questions. Just copy the entire job description from the job listing and paste it into ChatGPT with a prompt to generate interview questions. Then you can use those questions to brainstorm what you should be prepared to talk about. From there, make a cheat sheet on your own, writing down relevant anecdotes and facts to keep them top of mind before your interview.
You can also ask the AI chatbot to identify the key words from the listing so you get a better sense of what's important to the hiring managers.
I tried a ChatGPT-based interview myself 
I gave it a shot, finding a random job listing for a developmental director at a large university. The bot gave me 15 practice questions right away, and while a few of them simply restated the responsibilities listed in the job posting, a handful were helpful for brainstorming. One question was about how the right candidate might maintain relationships with donors after a large gift, instead of focusing only on the relationship in the lead-up to a one-time donation, which wasn't directly mentioned in the job posting.
I tried again with another directorial job, this time including not only the job description, but also the expectations for the candidate's past experience. This time, almost all of the 15 questions were thought-provoking, less based on rewording the responsibilities and more focused on broadly getting the candidate to describe their past successes in the industry. I asked a follow-up question about the nature of the work described in the posting and ChatGPT even explained what it meant and entailed, helping me fine-tune what I would've wanted to say.
The process works great for brainstorming and helping you narrow down what, exactly, you should go in prepared to discuss, as well as understanding more of what the company wants from you.