When a case goes to trial, the verdict can never be certain due to all sorts of variables. Ordinary witnesses can be unpredictable. Even expert witnesses can turn out to be less knowledgeable than first thought. Sometimes, lawyers—and even judges—can have an off day.
Usually, the exhibits are the most reliable aspect of a trial. However, this evidence is not always what it initially appears to be, either. Here are 10 cases where surprise evidence presented in court led to some unexpected verdicts.
10 Crimes Solved By A Tiny Piece Of Evidence
10

Jonathan Aitken's Plane Tickets

In 1993, Jonathan Aitken was a government minister in the UK when The Guardian alleged that a Saudi businessman had paid Aitken's hotel bill in Paris. This was against the UK government's rules.

After more coverage in 1995, Aitken sued The Guardian and Granada Television for libel. He announced his intention to sue at a press conference with these fateful words:

"If it falls to me to start a fight to cut out the cancer of bent and twisted journalism in our country with the simple sword of truth and the trusty shield of British fair play, so be it. I am ready for the fight."[1]

Fighting words indeed. As the newspaper stuck by its story, the politician maintained that his wife had paid his bill at the Paris Ritz. However, journalists for The Guardian believed that Mrs. Aitken had been in Switzerland when her husband was in Paris. So Guardian reporter Owen Bowcott traveled to the hotel where she was thought to have stayed.

Bowcott obtained proof that Mrs. Aitken had stayed at the hotel. He found the American Express receipt for the room with her signature. This showed that she had paid her bill on the same day that she was supposedly in Paris.

At the libel trial, Jonathan Aitken tried to argue his way out of it with a convoluted story about his wife and mother-in-law. But the more he lied, the more he boxed himself into a false narrative.

Eventually, The Guardian's lawyers found plane tickets for Mrs. Aitken and her daughter's direct airline flight from London to Geneva. Rental car drop-off information from the Geneva airport proved that Mrs. Aitken was not in Paris paying the Ritz bill on the date in question.

The libel case collapsed. Jonathan Aitken was convicted of perjury and perverting the course of justice. He was sentenced to 18 months in prison.
9

Mel Ignatow's Photos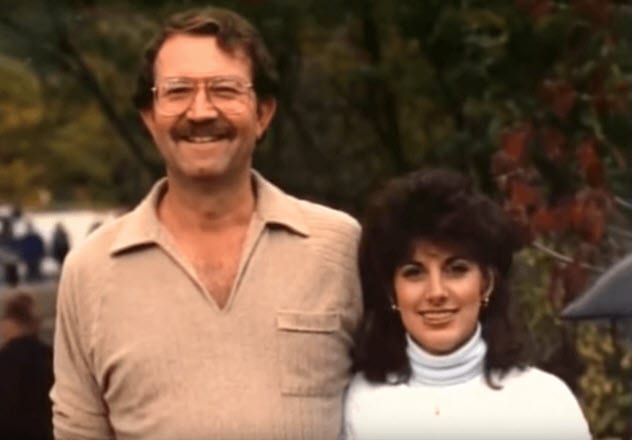 In 1988, Mel Ignatow murdered his girlfriend, Brenda Schaefer. Although her body had not been found, Ignatow agreed to testify during a 1991 grand jury hearing in an effort to clear his name. Unfortunately, he mentioned an ex-girlfriend, Mary Ann Shore, which led investigators to question her.
After cutting a deal with prosecutors, Shore confessed that she had taken photos of Ignatow raping and murdering Schaefer. Shore also led police to the body, which had been buried for over a year and was badly decomposed.
Shore agreed to wear a wire to get Ignatow's confession on tape. However, at trial, the jury found the evidence from Shore to be unreliable. Ignatow's lawyer suggested that she had been the murderer and was now trying to shift the blame to Ignatow.[2]
Eventually, Ignatow was acquitted, but it came at a price. He had to sell his home to pay legal expenses. Six months after the acquittal, a workman at the home found the incriminating photos taken by Shore as well as personal items that had belonged to Schaefer.
Prosecutors were unable to retry Ignatow for murder due to double jeopardy laws. So they charged him with perjury for his false testimony in front of the grand jury. Knowing that he could not be punished for the murder, Ignatow confessed to the killing at his perjury trial. In court, he even turned to the victim's brother to say that Schaefer had died "peacefully."
Ignatow was sentenced to eight years for perjury.
8

Ross Ulbricht's Tracking Number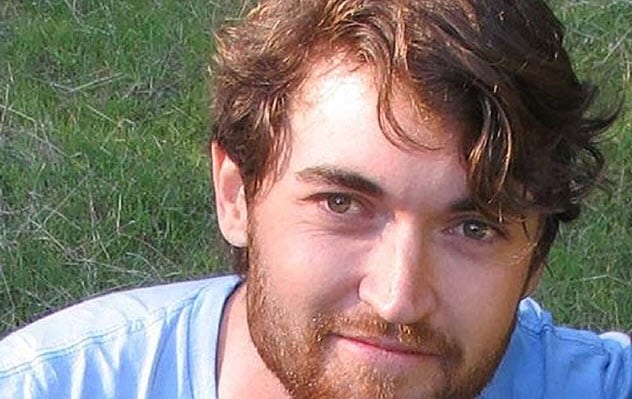 Ross Ulbricht was an enterprising young man who was quick to spot a gap in the market and exploit it. Without fanfare, he launched a website called Silk Road on the dark web in 2011.
Ulbricht's customers were selling drugs, passports, and, weirdly, counterfeit supermarket coupons on his darknet market. He took a commission on each sale and is believed to have netted more than $13 million.[3]
Ulbricht, who used the screen name "Dread Pirate Roberts," was a success. So much so that he attracted the interest of the FBI. They began to build a case against Ulbricht.
When a single Ecstasy pill was found at O'Hare Airport in Chicago, it was deemed important because the packaging suggested that it had come from a commercial website. As investigators continued searching, they found dozens of packets, each with small amounts of drugs sent directly to customers' homes.
Then they made a test purchase of small plastic baggies from Silk Road. Though of little value, the parcel came with a tracking number. FBI investigators were able to trace the credit card and terminal used to pay for the postage and found a CCTV camera that overlooked the terminal.
One of Ulbricht's sellers was caught, and he gave the investigators access to his Silk Road vendor account. After that, it was only a matter of time before Dread Pirate Roberts was nabbed, too.
Ross Ulbricht was given a double life sentence plus 40 years without the possibility of parole. He was 31 years old.
7

Maria Vargas's Underwear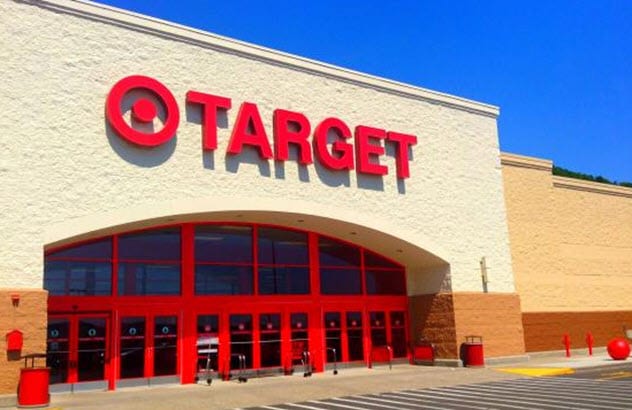 In 1994, maid Maria Vargas made an allegation of sexual harassment against wealthy investor Nelson Peltz, which he denied. She also claimed that she and her butler husband, who both had worked for Elliot Management Services (which existed to hire domestic servants for Peltz), were fired after they objected to their "hostile working environment." The company claimed that the couple had been dismissed for stealing.
During her deposition, Maria Vargas swore under oath that her boss had bought her an inappropriate gift (one pair of panties) and asked her to pose for him. She produced the item for their inspection, dramatically pulling them from her purse and throwing them on the table.[4]
When asked whether those panties were the actual ones given to her by her boss, she said yes. As to when he had given her this gift, she maintained that it was in September 1992.
However, when defense lawyers investigated, they found that this brand of underwear had not been sold by the manufacturer until November 1993. Fearing that her case was falling apart, Vargas then said that her employers had fabricated a letter from the US Department of State to prevent her from testifying.
According to Vargas, the letter required her to go to Costa Rica for an immigration appointment during the time that the case was scheduled. She produced the letter as evidence, too.
The letter, which was genuine, had resulted from Vargas's own application for a green card. It was an entirely normal part of the application process, which she knew.
The court dismissed all the Vargases' claims with prejudice. This meant that they were not permitted to file another lawsuit against Peltz or Elliot Management Services on the same grounds.
According to a court transcript, US District Judge Kenneth Ryskamp declared, "This case is outrageous. It's one of the most serious frauds on the court that I have seen. [ . . . ] This case will be dismissed for the fabrication of evidence, the perjury, the obstruction of justice."
6

Jeffrey Archer's Appointments Diary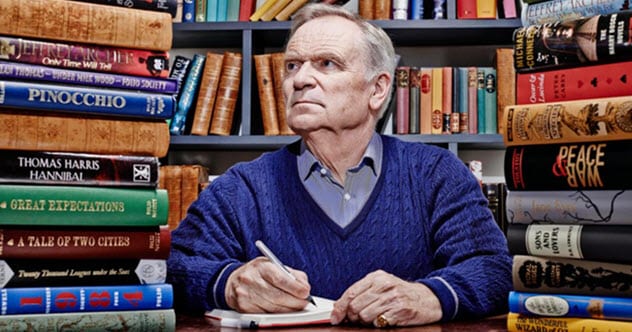 In 1987, Jeffrey Archer—a former MP, member of the House of Lords, and best-selling author—sued a newspaper for alleging that he had paid a prostitute to skip the country to avoid media scrutiny. In court, he explained that the £2,000 he had given her was not hush money. Instead, it was a philanthropic act.
Unlikely as it may seem, Archer won that case. It was largely due to the judge's comments about Archer's wife, who had testified in her husband's defense. Addressing the jury, the judge said, "Has she elegance? Has she fragrance? Would she have, without the strain of this trial, radiance?"[5]
It was clear that the judge thought the answer to all these questions was yes. He went on to ask the jury why Archer would want "cold, unloving, rubber-insulated sex in a seedy hotel" when he could go home to his fragrant wife.
Archer was awarded £500,000 in damages, which he said he would donate to charity.
In 1999, Jeffrey Archer announced his intention to stand as a candidate for mayor of London. Afterward, a newspaper ran an interview with a former friend of Archer who alleged that Archer had committed perjury at the libel trial.
Archer immediately withdrew his candidacy, but it was too late. He was charged with perjury and perverting the course of justice. His influential friends began to desert him.
At his new trial, his former secretary identified Archer's real diary, which was not the one submitted as evidence in his original libel case. That diary had been faked on Archer's instructions.
The secretary had kept his memo about changing the diary as "insurance." At Christmas following the first trial, the secretary was given a Christmas bonus, the only one she had ever received.
In 2001, Jeffrey Archer was found guilty of perjury and perverting the course of justice. He was sentenced to four years imprisonment and used his time in jail to concentrate on his writing. He remains a member of the House of Lords.
10 Types Of Evidence That Are Less Airtight Than Thought
5

Hartford-Empire's Magazine Article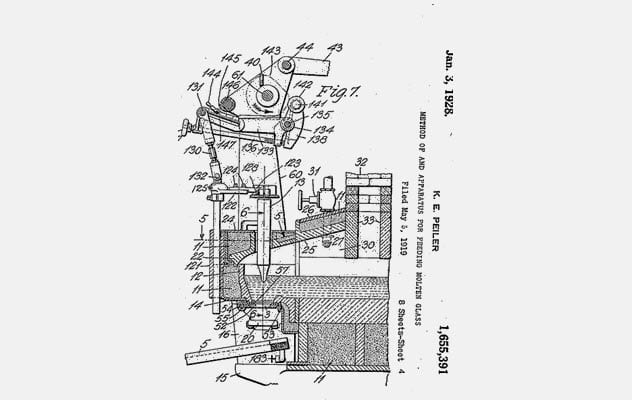 In 1926, Hartford-Empire Company submitted a patent application for a method of pouring glass into molds that was known as "gob feeding." As supplementary information, the firm also submitted a trade journal article, supposedly authored by an "independent expert," which described their gob feeding machine as a "remarkable advance."
Hartford-Empire was awarded the patent.
In 1928, they brought a lawsuit against Hazel-Atlas Glass Company for infringing on this patent, which was news to Hazel-Atlas. They had been making glass the same way for a long time. Hartford-Empire lost their first case. But the company appealed, once more citing the magazine article as proof of their intellectual property rights. The appeals court found in Hartford-Empire's favor.
However, Hazel-Atlas management was suspicious and hired investigators to determine who had really written the article. They interviewed the independent expert, who insisted that he was the author but refused to "stultify" himself by signing an affidavit.
Hartford-Empire's attorney was more successful. He managed to persuade the expert to sign an affidavit, whereupon Hazel-Atlas was forced to concede. They paid Hartford-Empire $1 million in damages and entered into an ongoing licensing agreement.[6]
The "expert" then asked for a $10,000 payment from Hartford-Empire. Instead, they gave him $500 and told him to go away. Approximately one month later, they made another payment of $7,500. Both payments were made in cash. Though this may have looked like a payoff, Hartford-Empire insisted that they merely felt a "moral obligation" to reward the expert for his assistance.
When Hazel-Atlas appealed to the Supreme Court, the payments were revealed, the true author of the article was exposed as Hartford-Empire's own attorney, and the patented gob feeding machine was determined to be no different than anyone else's. The court's written opinion also said, "To grant full protection to the public against a patent obtained by fraud, that patent must be vacated."
4

Salim Aoude's Purchase Agreement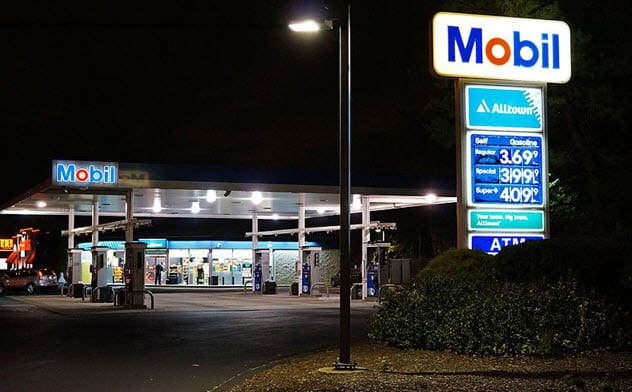 In the 1980s, Salim Aoude ran one franchised service station in Massachusetts but pictured himself running a whole chain of them. Unfortunately for him, the franchise owner, Mobil, had a clause in their contract which prevented a franchisee from running more than one station at a time.
When the franchisee of a nearby service station decided to retire, Aoude saw an opportunity. He negotiated directly with the other franchisee, John Monahan, and took possession of the new service station. To try to disguise ownership, Aoude arranged to use Monahan's account in Aoude's transactions with Mobil. He hoped that Mobil would accept the fait accompli when they eventually found out.
They didn't.
Although Monahan offered to undo the sale, Aoude could not let go of his dream and kept control of the station. He decided to sue and submitted a copy of the purchase agreement, which was fake.[7]
Aoude's case was thrown out, and Mobil informed Monahan that they were terminating his franchise. Aoude sued again with the same case but a different purchase agreement. He said that this was the genuine document. The first one had showed an inflated purchase price, but this new one was supposedly the real deal.
After a protracted legal battle in which each side filed for injunctive relief, the court found in Mobil's favor. Aoude attempted to have the ruling invalidated on technical grounds, which was rejected. The appeal, the court said, "trenches upon the frivolous."
3

Thomas Jennings's Fingerprints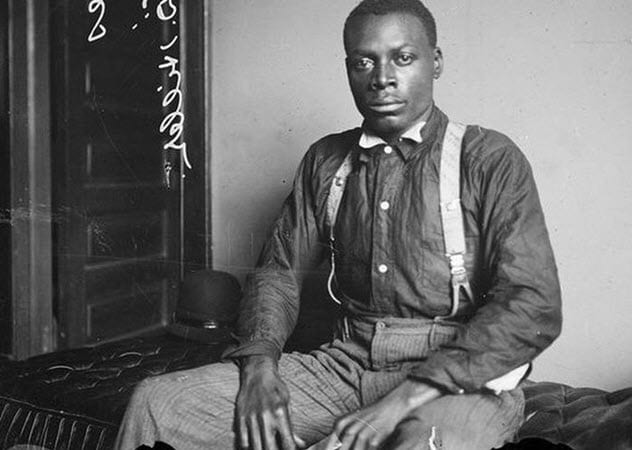 In 1910, Clarence Hiller, a railway clerk, was murdered in his home in Chicago after confronting an intruder. The assailant, Thomas Jennings, was stopped 0.8 kilometers (0.5 mi) from the crime scene wearing bloodstained clothes and carrying a gun. He had been paroled just six weeks earlier.[8]
During the crime, Jennings left his fingerprint on a recently painted railing at the Hiller house. Although interest in the new science of fingerprinting had been growing for a while, Jennings would be the first person convicted in a criminal trial in the US based on fingerprint evidence.
Jennings's defense team questioned the legality and reliability of the evidence. They took fingerprints from the public to try to prove that fingerprints were not unique. Then a courtroom experiment went disastrously wrong when the defense lawyer challenged experts to lift his prints off a piece of paper.
And they did.
Despite an appeal which focused largely on suspicion of this new science, Jennings was convicted and sentenced to death.
2

Kwame Kilpatrick's Text Messages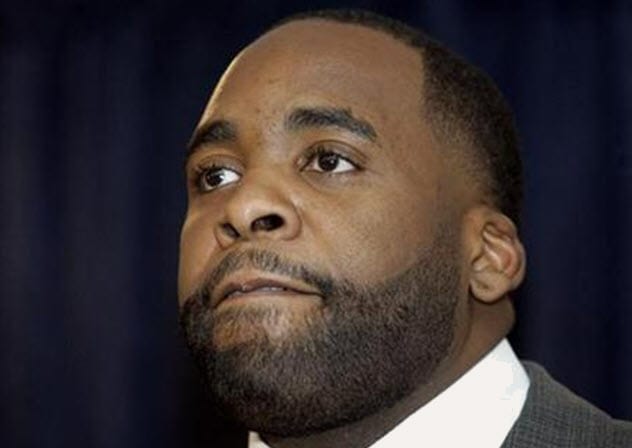 In 2008, Kwame Kilpatrick was mayor of Detroit when he was charged with perjury and misconduct in public office.
Kilpatrick had been investigated after a wild party at his mayoral home in 2002 was said to have involved strippers. His wife came home unexpectedly and allegedly ended the party by physically assaulting Tamara Greene (aka "Strawberry"), one of the exotic dancers.
When Greene was found shot dead in April 2003, an investigation was launched into the mayor's conduct.
In 2003, two investigators claimed that they had been fired because their probe into Kilpatrick's behavior had uncovered his extramarital affair with Christine Beatty, his chief of staff. Kilpatrick testified under oath that this was untrue. The City of Detroit ultimately settled the investigators' whistleblower lawsuit out of court for $8.4 million.[9]
In 2008, the Detroit Free Press published details of 14,000 text messages between Kilpatrick and Beatty. They proved that Kilpatrick had indeed been having an affair and had perjured himself when testifying during the whistleblower lawsuit. Further investigation uncovered large-scale corruption. Kilpatrick was found guilty and sentenced to four months in prison.
After his release, he was involved in more criminal activity. In 2013, Kilpatrick was convicted of multiple charges, including racketeering, extortion, and tax evasion. For these crimes, he was sentenced to 28 years in prison.
1

Sheila Dixon's Gift Cards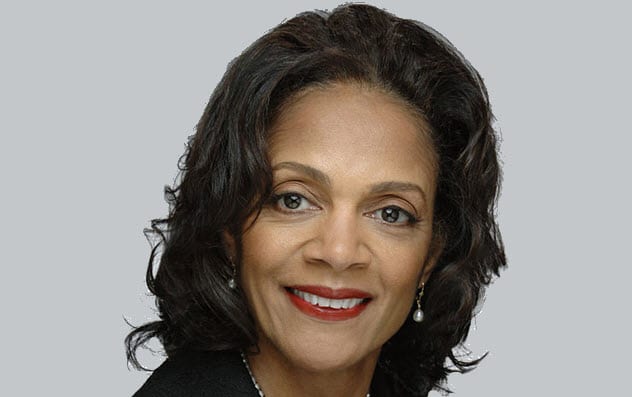 Not all criminals think big. Take Sheila Dixon, for example. Born and raised in Baltimore, she served many years on the Baltimore City Council, where she was said to be liked and well respected. Then, as council president, she succeeded Martin O'Malley as mayor of Baltimore in 2007 when he resigned after being elected the governor of Maryland.
But her tenure in office was a short one. In 2009, Dixon was charged with 12 counts relating to corruption, including theft-related charges. Throughout the case, Dixon protested her innocence.[10]
When the jury finally reached a verdict, they found Dixon guilty of only one charge, the misdemeanor embezzlement of gift cards valued at $530. The cards had been intended to be given to the needy of Baltimore.
As part of a plea agreement, Dixon resigned as mayor in early 2010 and agreed not to seek office while on probation. However, she has attempted to regain her political career since then. For example, in the 2020 primaries, she narrowly missed securing the Democratic nomination for mayor of Baltimore. Brandon Scott, the city council president, won by a little over 3,100 votes.
10 Killers Who Got Off On Technicalities
About The Author: Ward Hazell is a freelance writer and travel writer. He is currently studying for a PhD in English Literature.