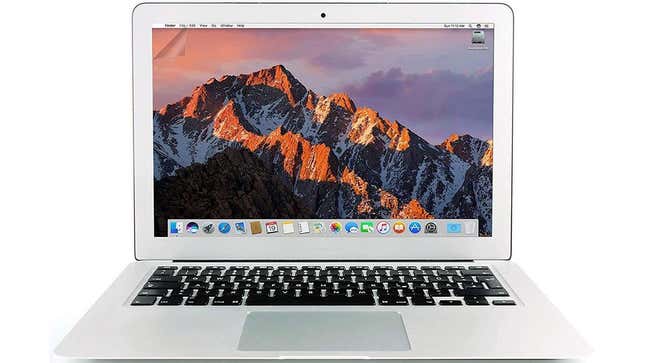 There are cheaper options than a brand-new computer. If you need to run demanding apps, stick with an appropriate high-spec machine, but if you just need a laptop to browse, respond to emails, or get a little work done, this 2015 MacBook Pro is on sale for $262.99 (reg. $399).
It's a refurbished MacBook and has "B" refurbished rating, which means it has some superficial signs of wear on the case and body, but they don't affect operation. This MacBook is equipped with a 13.3″ LED-backlit glossy widescreen monitor with a resolution of 1440×900. It comes with 4GB RAM and a Core i5 (I5-5250U) processor with a speed of 1.6GHz, which can be boosted up to 2.7GHz using Turbo Boost. It's lightweight and thin, and has a long-lasting battery that can run for 12 hours on a full charge.
Even though it's from 2015, this laptop has decent multitasking capabilities and fast data access with 4GB RAM and a 128GB SSD. It features multiple connectivity options, including two USB 3 ports, a Thunderbolt 2 port, an SDXC card slot, a 3.5 mm headphone jack, and a MagSafe 2-power port. It also comes with a 720p FaceTime HD camera, stereo speakers, and dual microphones.
No reason to pay full price for a brand-new computer if you don't need to—you can get this refurbished Apple MacBook Air for $262.99 (though prices may change at any time).