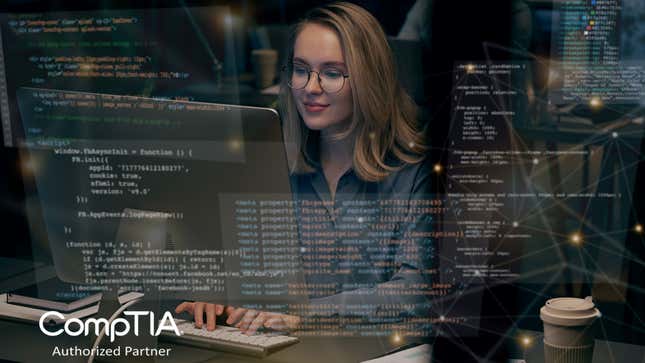 This CompTIA certification course was designed to help people prepare for the CompTIA exams. It comes with 239 hours of content, and it's on sale for $49.97 right now through October 15.
One course titled CompTIA IT Fundamentals+ offers a basic understanding of IT, which is an excellent place to start if you're new—it covers basic IT concepts and terminology, as well as infrastructure, database, and software development. Another course called CompTIA CASP+ offers more advanced learning, like analyzing risk, researching trends, and aligning cyber defense with business goals. All courses are taught by Iducate (formerly iCollege), which has been teaching online IT training since 2012.
Obviously, these courses do not give you CompTIA certification—they're learning guides to prepare you for the CompTIA exams. You can get lifetime access to this CompTIA certification course on sale for $49.97 right now (reg. $195) through October 15 at 11:59 p.m. PT, though prices can change at any time.
CompTIA IT Fundamentals+ FC0 U61 Overview