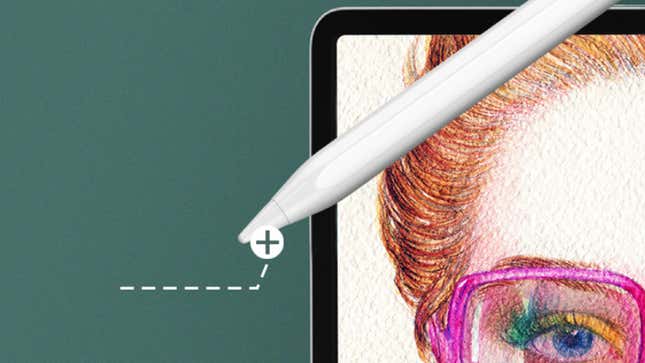 Brand-name styluses can get expensive, and some of them may be worth it if you want extreme precision or need a certain brand to work with your device. But if you want a low-cost option the Digi Pen is a 1.2mm fine-tip stylus you can use on iPads and other tablets, and it's on sale for $35.97 until August 13.
The Digi Pen is a low-cost stylus for art or handwritten digital notes. It works similarly to the Apple Pen and offers the important basic features, just with fewer bells and whistles. It includes upgraded palm rejection, so you can write on an iPad screen naturally without worrying about your hand touching it.
The streamlined stylus has a long battery life, up to 20 hours on a full charge. Touch controls activate or deactivate the pen, and it has a magnetic design to help keep it from rolling away. One reviewer writes, "It's exactly like the Apple pen. I love it. It's precise and the palm rejection works well. It isn't 100% accurate every single time but none of the pens are. This is as decent as it gets."
You can get the Digi Pen for iPad and Tablets for $35.97 for $35.97 until August 13 at 11:59 p.m. PT, though prices can change at any time.