If you want to get serious about blenders for Amazon Prime Day—I'm talking professional-level appliances with precision controls and gleaming stainless-steel blades that spin so fast they generate enough heat to turn cold ingredients to steaming in minutes—then you need a Vitamix blender.
Designed by self-described "dreamers and doers," Vitamix blenders are more than smoothie-makers: They're a complete kitchen solution for all your blending needs; once you've tried one, you'll never make a Pina colada with anything else.
Here are the top Vitamix deals for Amazon's Big Deal Days, Oct. 10-11.
Vitamix 5200 Blender

The Vitamix 5200 Blender is a universal tool for family meals and entertaining. It offers 10 levels of blending for precise ingredient control and finesse. The blades are aircraft-quality steel that will levigate your legumes, triturate your nuts, and mix pancake batter. You like soup, right? What if I told you you could put cold ingredients into a Vitamix 5200, hit a button, and have steaming soup heated by blade-friction in under 10 minutes? That's pure blending power, baby, and the Vitamix 5200 is reasonably priced at only $299.95, a 45% saving from its regular price.
Vitamix Explorian Blender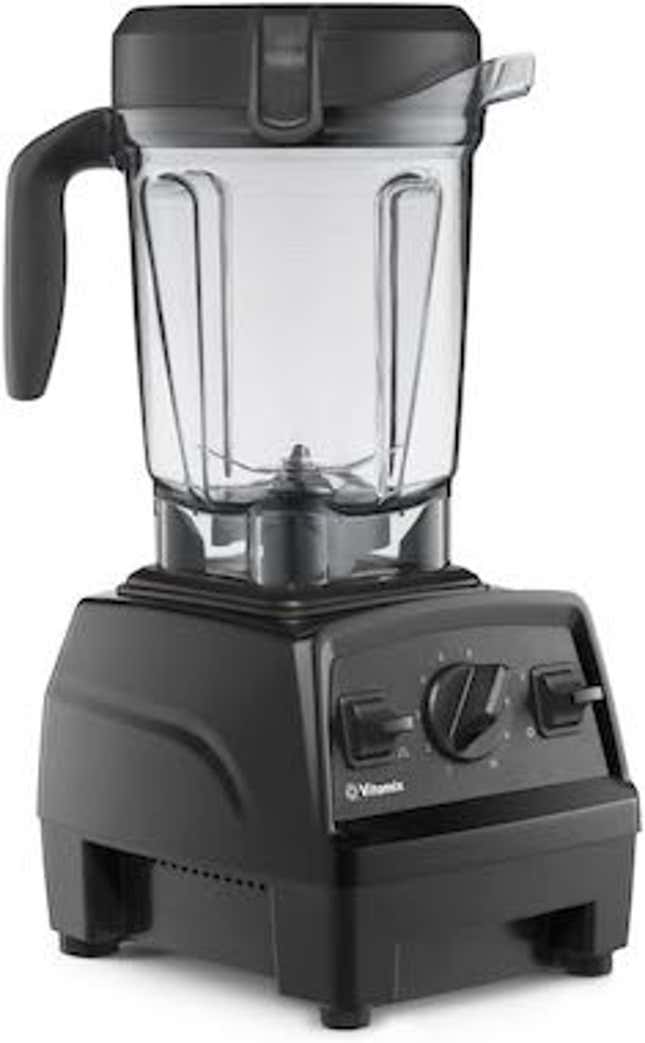 An "explorian" isn't an alien visitor from a strange planet; it's a top-of-its-class blender that turns fruits into smoothies, coffee beans into coffee grounds, and ice cubes, rum, triple sec, and lime juice into frozen lime daiquiris. The Vitamix Explorian offers 10 levels of control, a low-profile, 64-ounce container that fits comfortably under most kitchen cabinets, and enough raw power to take on any blending or chopping challenge. It can be yours for $189.95, which is $100 off the regular price.
Vitamix Black 7500 Blender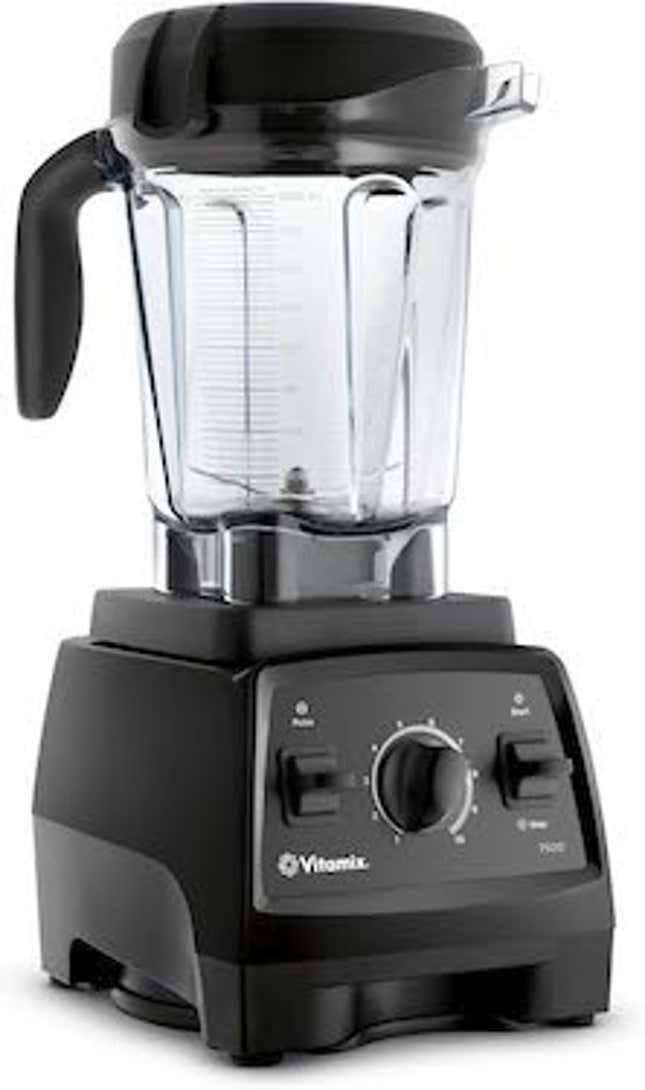 I'm not sure I could even handle a Vitamix 7500. This blender features variable speed controls with a "pulse" feature for quick bursts of power. Its specially designed tamper means you won't have to scrape the sides all the time. The 64-ounce container's patented design folds ingredients back onto the stainless steel blades for optimal blending, and the blades spin fast enough to heat your ingredients right in the container. For Prime Days, it's only $463.52; that's almost $100 off the regular retail price of $559.95.
Vitamix A3300 Ascent Series Smart Blender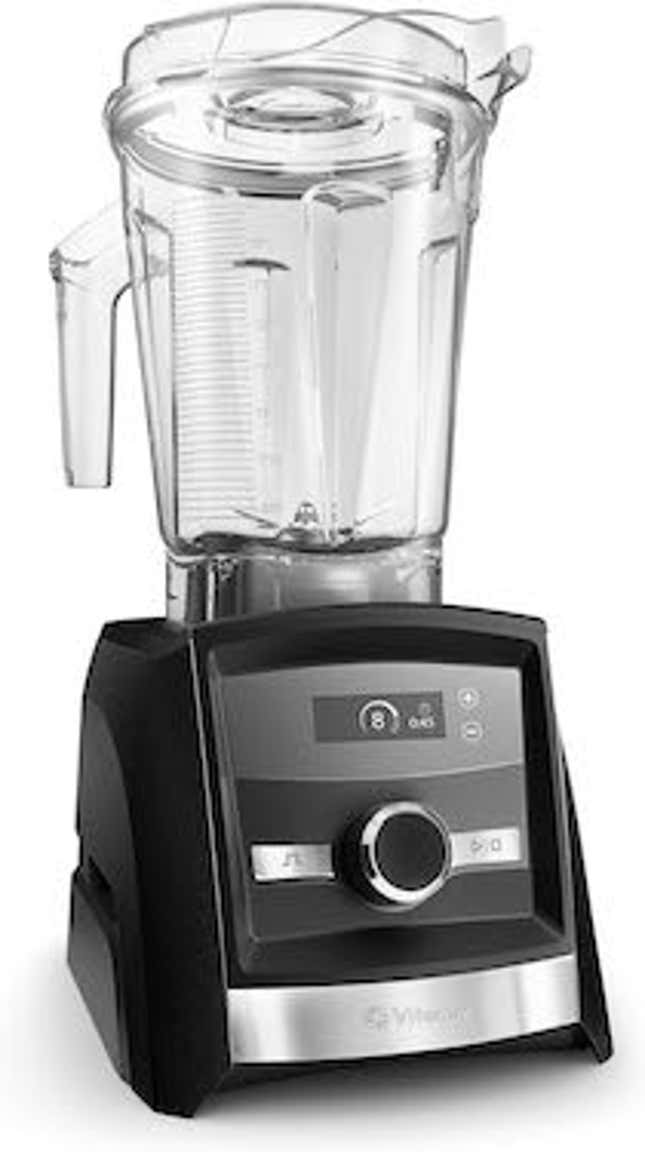 They might have a few functions, but most blenders are dumb. Not the Vitamix Ascent Series Smart Blender, though. It features built-in wireless connectivity, a programmable timer, and a touchscreen interface, like a blender from a science fiction movie. The Smart Blender's motor base automatically recognizes the container size and adjusts program settings and maximum blend times. (It's way smarter than I am.) All those brains doesn't mean the Ascent lacks brawn though: The Vitamix's motor is powerful enough to heat ingredients right in the container.
The Prime Day price for just the blender is $349.95, down from the list price of $549.95. But you could also pick up the Vitamix Ascent Series A3300 SmartPrep Kitchen System that comes with a food processor attachment. That package is $499.95, down from regular retail price of $729.95.