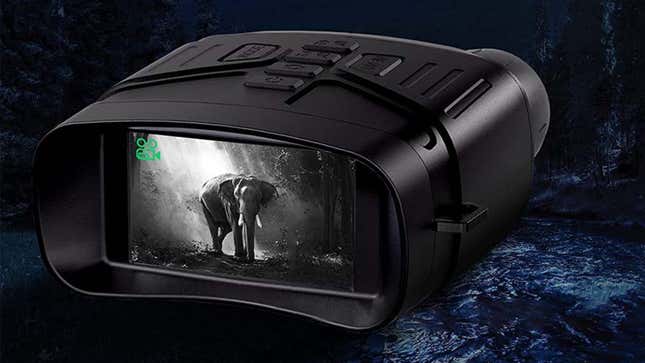 These Mini Dual-Tube Digital Night Vision Binoculars can help you see up to 300 meters at night, even in complete darkness—and they are on sale for $79.97 (reg. $159) right now, no coupon code needed. They also offer the ability to take high-quality photos and videos even in low-light conditions, thanks to their 1080p HD recording capabilities.
A 10X optical magnification lens gives you a better view for tasks like hunting, scouting, cave-exploring, wildlife-watching—or you can use them for security purposes. The built-in rechargeable lithium battery includes a 2260mAh capacity, and its compact and portable design makes it easy to take along.
These mini dual-tube digital night vision binoculars are $79.97 (regularly $159) right now, though prices may change at any time.