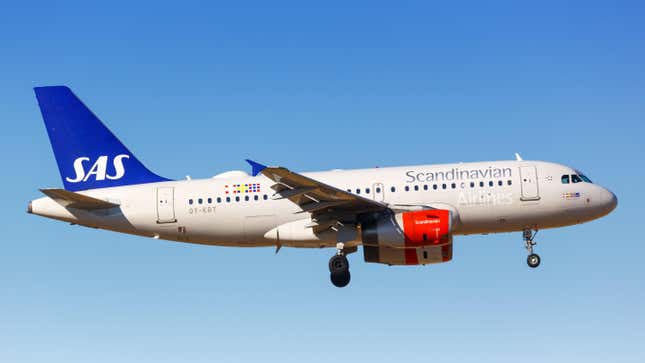 Most Scandinavian Airlines flights from the United States to Europe for the fall and winter are on sale right now: You can find flights as low as $360 for many European cities if you book with the Nordic airline. The flights must take place between October 1, 2023 and March 31 2024, and you must take off from New York, Washington D.C., Los Angeles, Miami, Boston, Chicago, or San Francisco. You need to book by June 13.
How to get Scandinavian Airlines flights on sale
Go to Scandinavian Airlines' Low Fare Calendar to see all the available flights on sale. Choose which of the seven major United States cities you want to fly from. Then, under "to," select either "Europe" or "Scandinavia." Below you will find all of your possible destinations listed by month. Each box will display a price, which is an estimate (you'll need to select your specific flight options to get the accurate total cost), but it does give you an indication of the cheapest months to fly. Select your box and decide your outbound and return flight, and proceed to checkout.
Details for the sale
The sale is for SAS Go Light level, which is the airline's basic tier flights (but you can upgrade to higher tiers). You will be allowed a personal item and a larger carry-on bag. If you want to check a bag, it'll cost you $75; but at that point, it's better to upgrade to the SAS Go Smart tier for $35 and get free checked bags.
There are no codes or coupons to be applied at checkout to get this deal. You just need to book by June 13. The total you'll see at the bottom of your screen will include taxes and carrier-imposed fees.
The sale is for flights on shoulder season, meaning it's the off-season, so you can expect some colder weather and fewer crowds and cheaper travel.
How to maximize your travel
You can maximize your travel by visiting multiple cities if you book to come back from a different city. You can do this by booking two one way flights or using Google Flight's multicity feature. Just make sure your flights are from Scandinavian Airlines to take advantage of the deal. Keep in mind you will be responsible for transportation between the different cities, but traveling within Europe is considerably cheaper than traveling in the United States, especially during the off-season.