It's a good idea to create multiple email accounts and use them for different purposes—e.g. one account for streaming services, one for work, one for personal use. There are plenty of services that allow you to set up free email accounts, and picking the best one requires diving into each option's pros and cons.
Be aware when using free email services, you're often paying with your privacy. There are a few exceptions to this rule, but in general, you'll have to pay real money to use a privacy-focused email service. You can even set up a private email server of your own, if you're so inclined. If you're not ready to sign up for a paid email service yet, then here are your best free alternatives.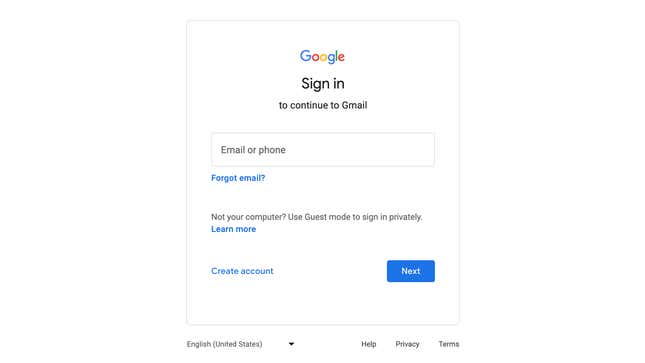 Gmail is the best email service for most people
Gmail is the best email service for most people, hands down. It's reliable, filters spam well, and gives you 15GB of cloud storage for free. It's hard to be on the internet and avoid Google entirely, and at some point you're going to need a Google Account. From setting up most Android phones to accessing a shared Google Doc, Gmail serves a wide range of audiences pretty well.
Your Gmail account also comes with unlimited addresses, which is a great way to identify which service sold your email ID to spammers. The biggest argument against Gmail is that it's owned by Google, which makes money by selling your data to advertisers. If you are privacy conscious, then this isn't the right email service for you.
Pros: Ubquitous, easy to use, feature-rich, integrates with other Google products
Cons: Lots of advertising based on mining your data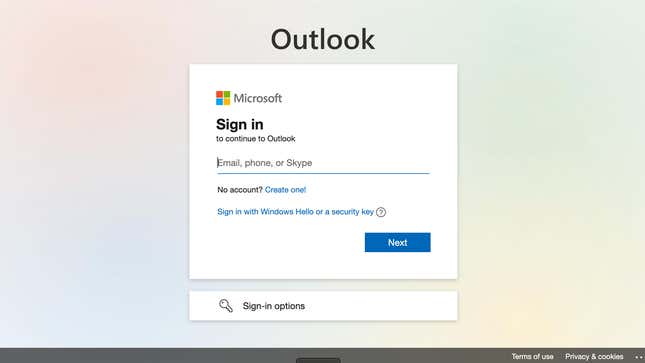 Outlook is the best Gmail alternative for most people
For those who don't want to use Gmail, but are looking for a similar service, Microsoft's Outlook is the best option. Just like Gmail, Outlook is backed by a tech giant will almost certainly be around for years to come. You get up to 15GB of email storage and 5GB of additional OneDrive storage for free. It's a reliable alternative to Gmail, but once again, it's not the email service you want to use if privacy is your top priority.
Pros: Backed by a major tech company; a feature-rich Gmail alternative
Cons: Like Google, Microsoft doesn't care that much about your privacy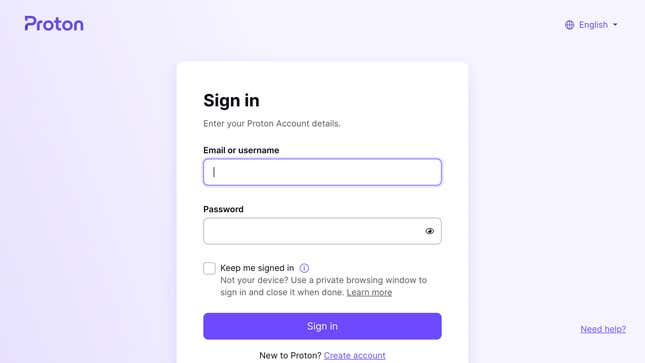 Proton Mail is the best email account for privacy
Proton Mail is the best free email service for privacy conscious people. It offers 1GB of storage, a limit of 150 emails per day, and up to 10 aliases for free, which is good enough to get started. My Gmail account is over a decade old and it still uses less than 1GB of storage, so it's possible to manage with that storage limit for quite a while.
Proton Mail's biggest advantage is end-to-end encryption, which means your messages cannot be intercepted or read by Proton Mail or third-parties. This is a great privacy feature as long as you're communicating with Proton Mail users or people using other end-to-end encrypted email services, but it's not as effective if you're communicating with people on ad-supported email accounts. Everything could be totally private on your end, but your friend's email service could read the contents of your email pretty easily.
Pros: Great for privacy; end-to-end encryption
Cons: Only 1GB of storage and a daily sending limit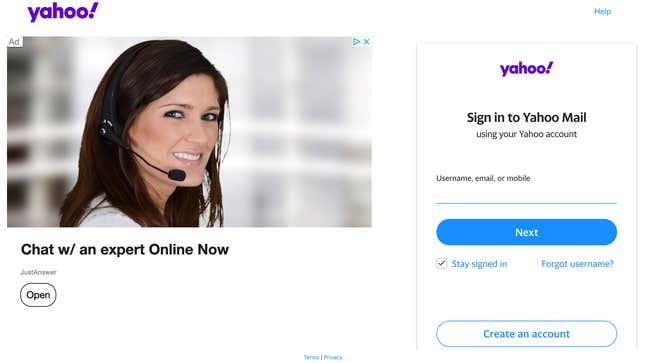 Yahoo Mail is the best free email for free storage
If you want the maximum possible storage on your free email account, believe it or not, Yahoo Mail is your best bet. The service lets you use up to 1TB storage (yes, that's 1,000GB) for free. The catch is that it still limits you to a maximum of 25MB of attachments per email, so you can't start attaching 4K movies to your emails. It comes with other useful features, such as an easy way to unsubscribe from newsletters. However, Yahoo Mail also shows you ads in your inbox and isn't really the service you want to use if you're concerned about privacy.
Another throwback, AOL Mail is a good alternative to Yahoo Mail, with a similar feature set and size limits.
Pros: Tons of free storage
Cons: As ad-heavy and invasive as other services, plus you have to have an "@yahoo" or, worse, "@aol" email address. (Certain people will judge you, if only subconsciously.)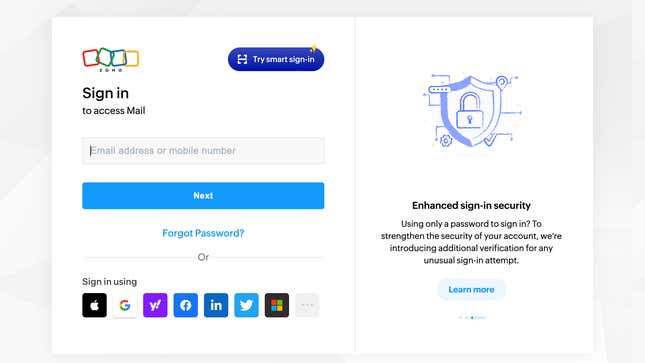 Zoho Mail lets you use custom domains for free
The biggest problem with almost every free email service is you have no control over the domain name associated with your email address. You'll be stuck with email addresses that end in @gmail.com, @yahoo.com, @outlook.com, etc., when you use free services.
If you want to use your own domain name with your email for free, check out Zoho Mail. Its free plan lets you add up to five users to your account and offers 5GB of free storage per user. There are no ads, but you won't get IMAP or POP3 sync features for the mobile apps, which means there may be delays in receiving mobile notifications for new emails. The service will still work pretty well on your desktop browser.
Pros: You can use a custom @
Cons: Only 5GB storage and no IMAP or POP3 syncing