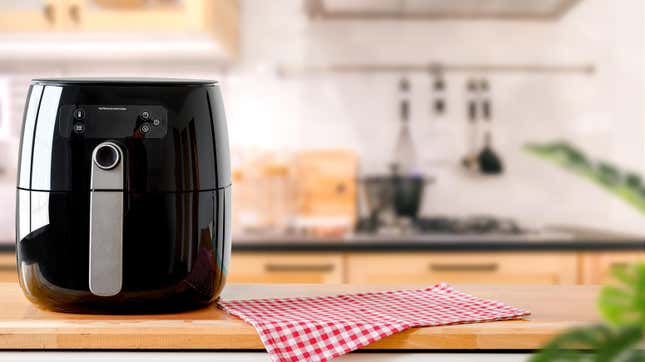 Prime Day doesn't officially start until July 11, but there are few early deals you might want to check out, especially if you're in the market for an air fryer. There are deals for both basket and toaster oven models, so snag whichever strikes your air-frying fancy.
Basket-style air fryers
I prefer the basket-style of air fryer, mostly because I like shaking the basket. Here are the best early deals on basket-style air fryers, in a decent range of sizes.
Oven-style air fryers
If you're more comfortable with a classic toaster oven configuration, or want to try your hand at air-fried pizza or rotisserie chicken, this style of air fryer is probably a better fit. The best deal on a toaster oven-style air fryer starts June 30, with a few more beginning the following week.
You probably noticed that the last three deals are nearly identical, but there are some slight differences between the models. The last two can be connected to and controlled by your smart phone and/or Alexa device, and come in a choice of black (the newest model) or silver.