Whether or not you love hearing spooky stories all year round,October is inarguably the best time of year to indulge. If you're looking for a podcast that will scare you silly, here's a terrifyingly good roundup of prospects—some based on true stories, some thankfully not, some funny, some safe for kids, and all perfect for getting you into the spooky season mindset. (Just don't come crying to me when you can't fall asleep after listening to an episode…)
---
Grimm, Grimmer. Grimmest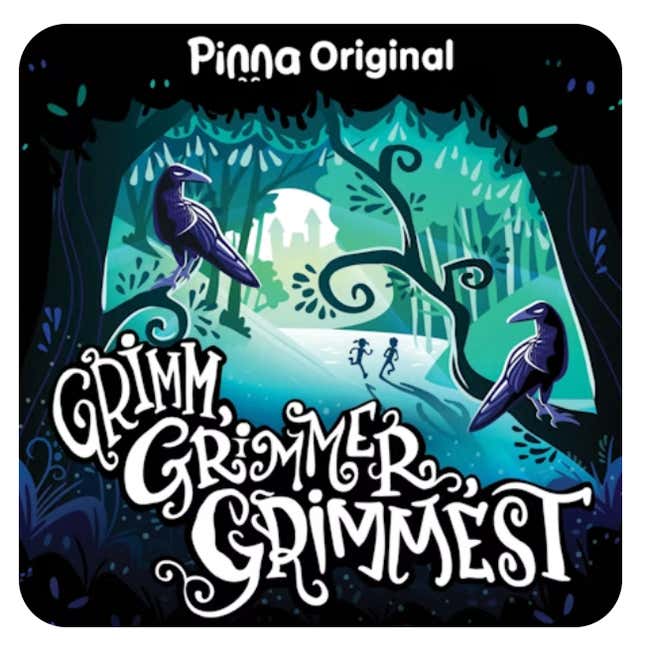 On Grimm, Grimmer, Grimmest, Adam Gidwitz shares non-Disneyfied fairy tales (I'm talking about the dark and scary ones from the Brothers Grimm, who never left out a single gory detail) to real kids and we get to hear their reactions. The stories are told with actors and beautiful, immersive audio, but the thing that makes this podcast pop is hearing about how the kids relate to the stories—what they would do if they were to stumble upon an abandoned cabin in the woods, what makes them afraid, how do they feel and what they do when they're scared? This show has spooky vibes, but also cozy and adorable vibes.
Spook level: 0
---
Hip Hop Horror Stories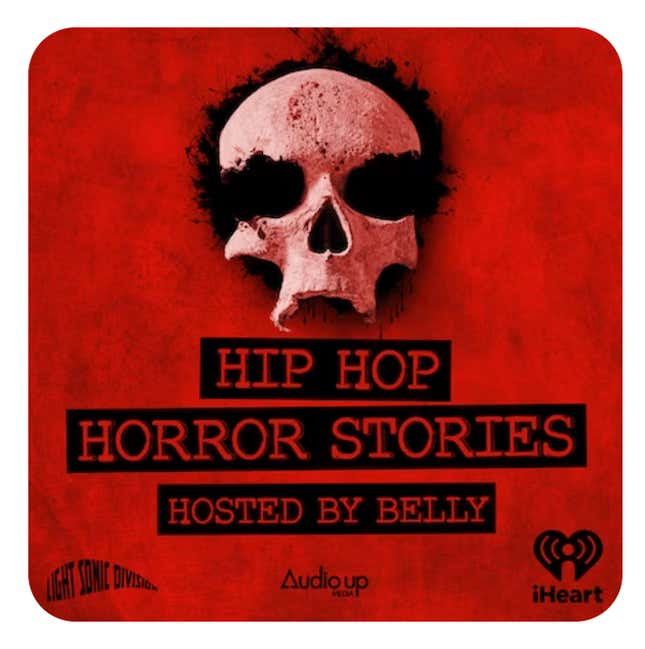 On Hip Hop Horror Stories, rapper Belly gets other hip-hop artists to share something we don't always hear them talk about—paranormal encounters, hauntings, demonic possession, ghosts, and more things that have terrified them. Featuring French Montana, Iann Dior, Ty Dolla $ign, Dreezy, Riowdy Rebel, Smiiley and many more. The sound design is immersive and includes original music. It's like if ghost stories were rap tracks.
Spook level: 6
---
Let's Make a Horror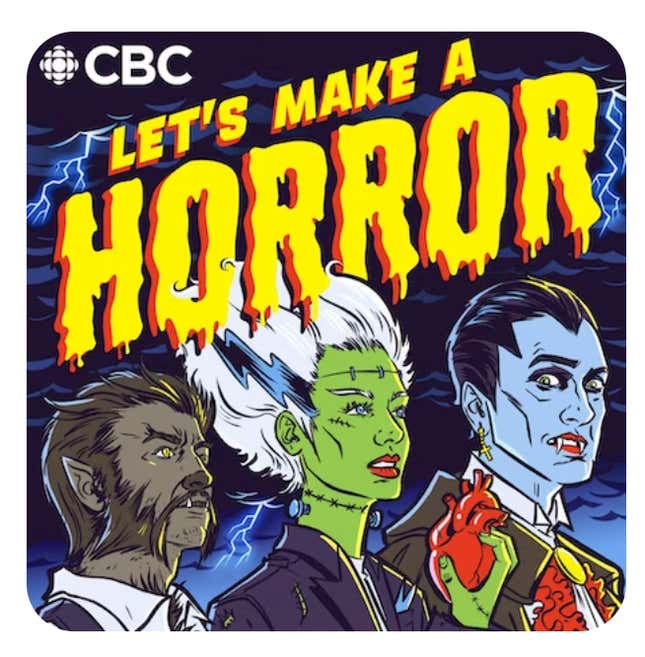 On the Let's Make… series, Ryan Beil, Maddy Kelly and Mark Chavez spend entire seasons writing screenplays for a film, interviewing other directors, writers, and experts in the genre along the way. Season one was all about writing a sci-fi screenplay, season two was all about writing a rom-com screenplay, and the newest season, Let's Make a Horror, is all about writing a horror screenplay. Just like the previous seasons, they're talking to film- and spook-makers to figure out what goes into a good horror film, but this time, they're actually going to film it. Another twist: they don't know anything about horror, and some of them (Maddy) don't even like it. They kick things off by talking to the director of The Blair Witch Project, Eduardo Sánchez and trying to pinpoint what makes them scared. (Some things on the list…horses, "being alone in a field and someone comes running," kidnappings, and being buried alive.)
Spook level: 3
---
Morrison Mysteries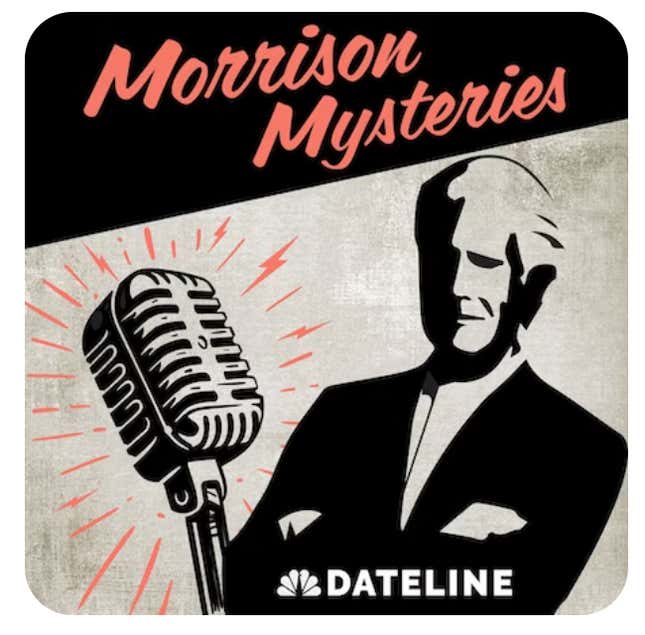 Keith Morrison's voice is famous for voicing stories on Dateline NBC, and podcasts like The Seduction and Murders and Magnolias (a personal favorite.) People love these stories because there are more true-crime fanatics than there are stars in the sky, it seems, but also for Morrison's voice, which is deep, calm, and has a distinctive cadence. (Every holiday season, Dateline drops an episode of Morrison reading 'Twas the Night Before Christmas… for good reason). On his latest project, Morrison Mysteries, Morrison is narrating classic fiction, beginning with Washington Irving's 1820 short story The Legend of Sleepy Hollow.
Spook level: 1
---
Eerie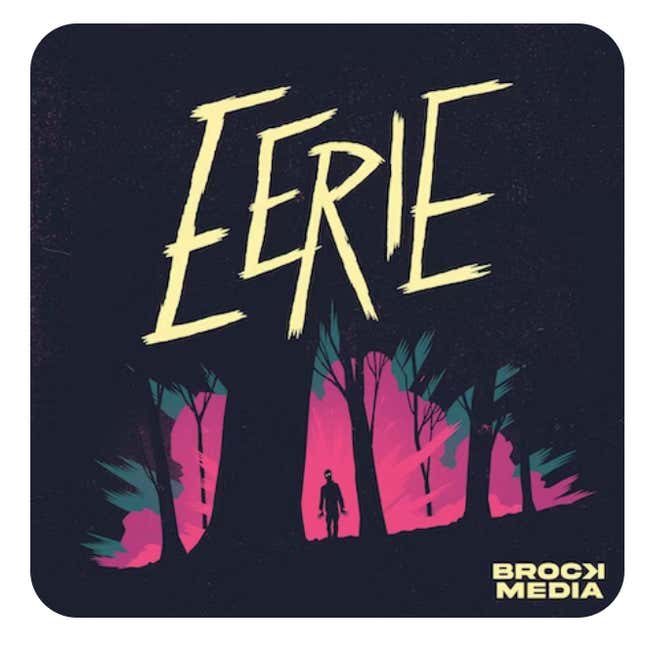 Never Told is a show that passes different writers the mic to share strange, surprising, secret, or shameful stories they've never heard before. Never Told's spinoff show Eerie is an 8-episode anthology series of original horror stories, presented by a different writer every time. Listening it is like pulling out a random book in a spooky, web-covered (possibly hidden) bookshelf—you don't know what you're going to get. (The first one was about a researcher alone in the arctic…but what happened to her crew?) The Eerie team is trying really hard to scare you. (And we think they will.)
Spook level: 8
---
Nightlight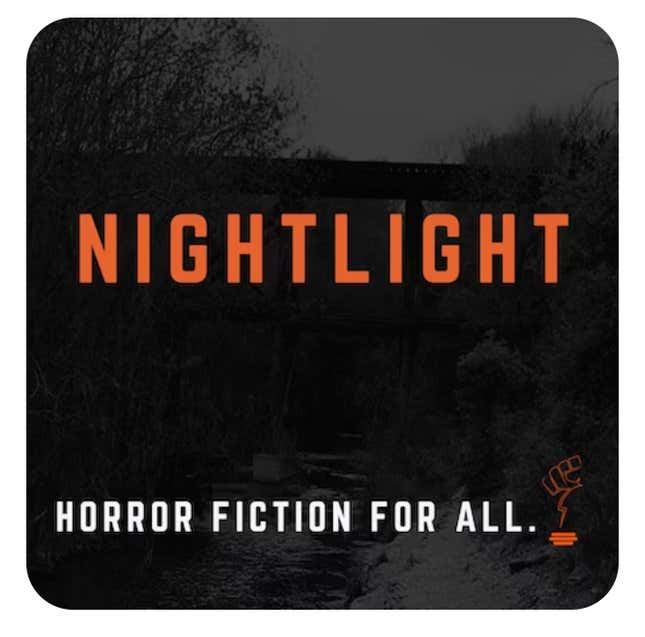 Nightlight is a World Fantasy and IGNYTE-award winning horror anthology fiction podcast featuring creepy stories, beautifully produced and written and performed by Black writers and performers. It doesn't matter what kind of horror you're into—cults, monsters, zombie country singers—you'll find something to freak you out. These stories do not hold back when it comes to grisly details and spine-tingling plots. Getting to hear from so many authors (and interviews with them) will help you discover new writers, and teach you about traditions and folklore from the African diaspora, too. Horror can often feel so white, and Nightlight is what happens when you pass the mic to POC. Listen with the nightlight on.
Spook level: 7
---
Undertow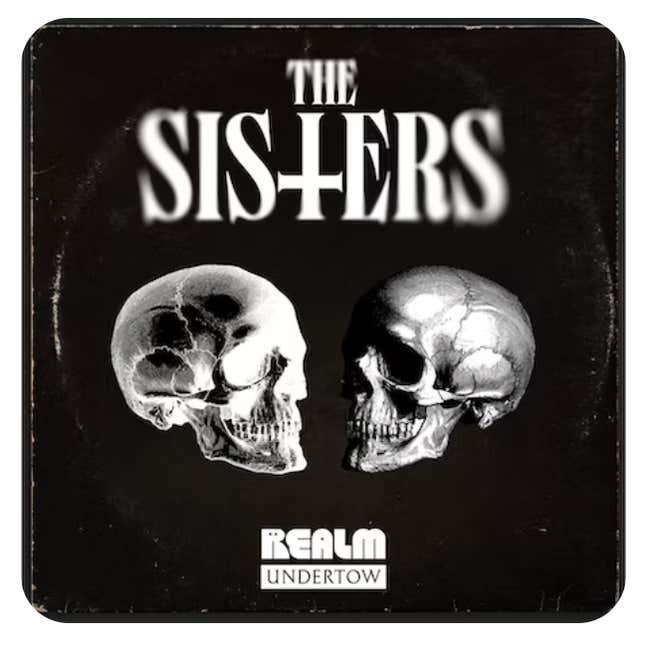 Undertow is an ongoing supernatural horror series and its new season Undertow: The Sisters includes Philadelphia's Mütter Museum, witches, cults, the Gospel of Thomas, family tragedy, a hospital for the criminally insane, and a very, very strange skeleton. It all centers around the Mütter's curator Frankie Bradshaw, who gets a weird skeleton and a box of reel-to-reel tapes from the 1960s in the mail, which throws her into an investigation that takes her into the world of the occult, ties her to a family from the past, and forces to confront the skeletons hanging in her own closet. The writing, sound design, acting, and the atmosphere are all tops.
Spook level: 4
---
Uncanny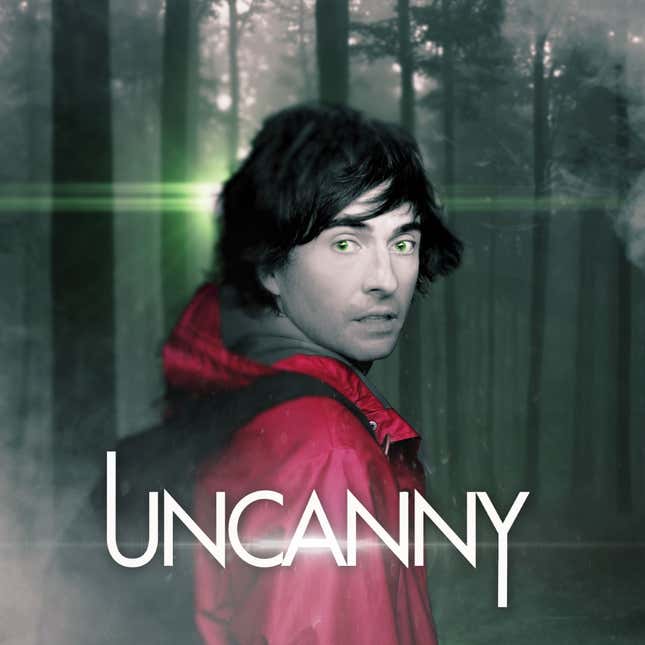 On Uncanny, Danny Robins investigates real-life stories of paranormal encounters with the people who encountered them. While he listens, his mind is open to everything he hears, as well as skepticism. He talks to scientists and experts of all sorts (sleep paralysis, building construction, the mechanics of toilet flushing and more!) to see if there is any explanation for these seemingly unexplainable events.
Spook level: 8
---
Ghosted!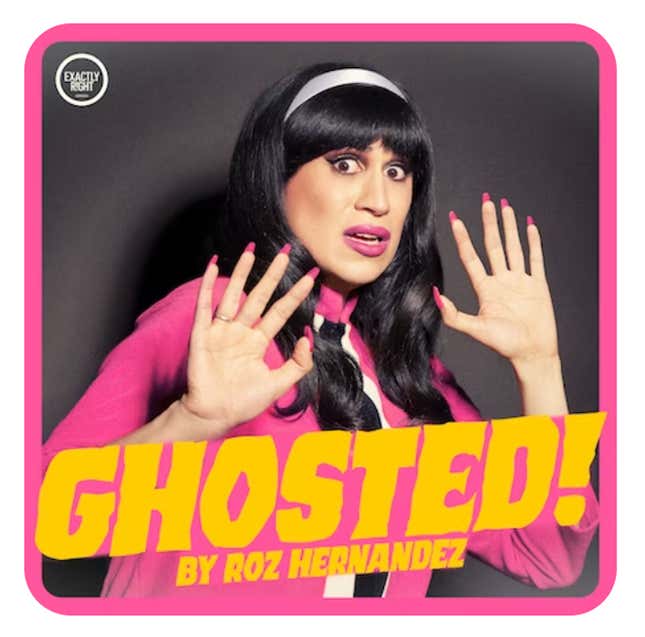 On Ghosted!, comedian Roz Hernandez brings on celebrity guests, paranormal pros (and maybe a few ghosts) for a lively show about ghost stories, psychic experiences, and other things that will make your skin crawl. (One segment, "EVPs or EV Puhleasssee??" investigates Electronic Voice Phenomena.) It's a perfect blend of comedy an spooky—safe for scaredy-cats who want to get in the spooky season spirit without losing sleep. Roz is a relatable storyteller who will feel like your friend. That friend at the sleepover who wants to tell ghost stories but also can't stop cracking jokes.
Spook level: 3
---
Radio Rental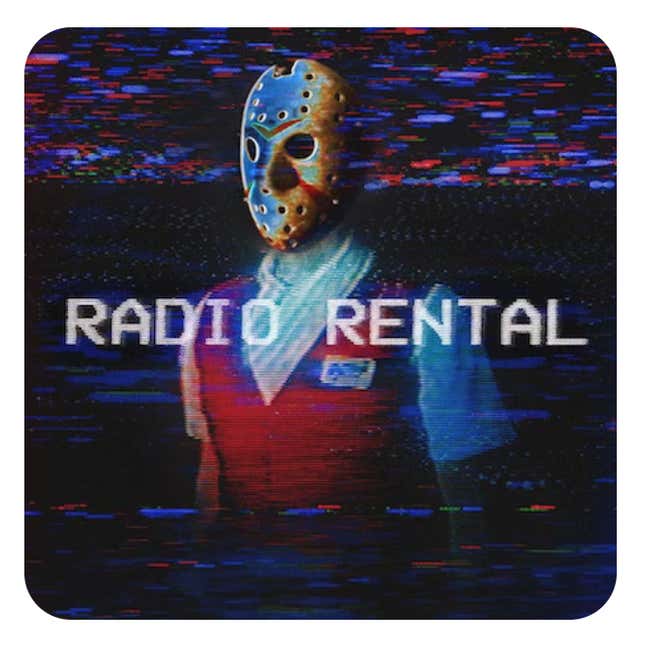 Radio Rental places you in a fictional 1980s movie rental store (think: a haunted Blockbuster) run by eccentric host Terry Carnation (voiced by The Office's Rainn Wilson) and his cat Malachi. Terry is the scary story DJ spinning real-life tales that range from the spine-tingling to the bizarre, shared straight from the source. Produced in a documentary-esque style, the show collects stories of close encounters with serial killers and unexplainable brushes with the other side that will make you question your ordinary, every-day interactions, and remind you that something worth fearing could be lurking around every corner. It's back for a brand new season and the first episode will make you afraid of the dark.
Spook level: 9
---
Rattled & Shook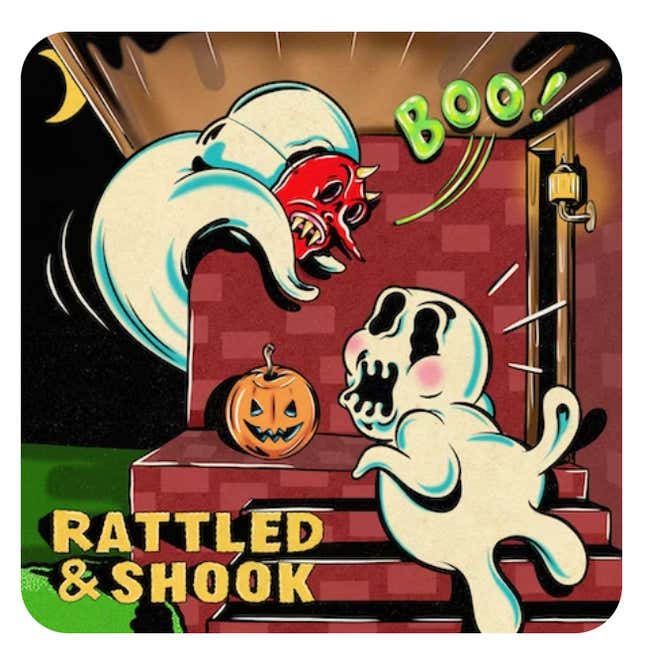 Rattled & Shook is like a variety show-version of Radio Rental (it's "Radio Rental's annoying little step-sister") with a scary storytelling time, horror-themed games, special guests, and more. Hosts Aprile Ruha and Meredith Stedman collect spooky stories read to you by the people who experienced them, and keep things casual and light. It's like Radio Rental with some fun stuff mixed in (including the added bonus of a friendship-y vibe that makes you want to pull up a chair and hang out).
Spook level: 8
---
Re: Dracula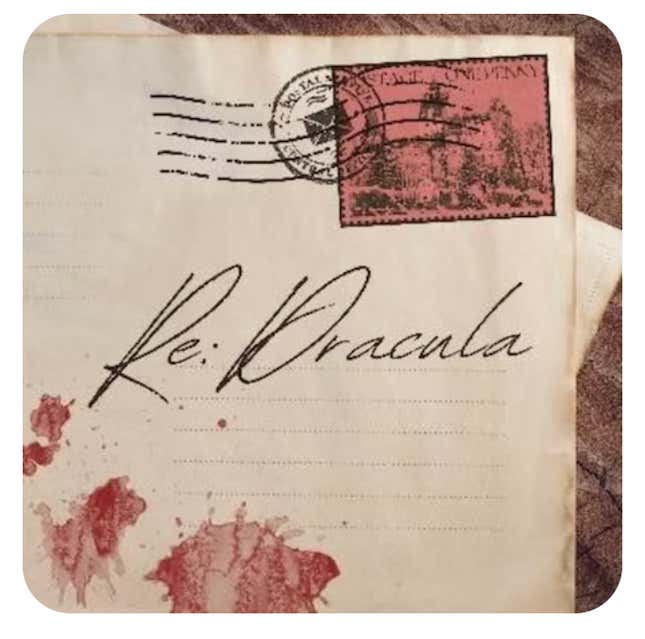 Bram Stoker's Dracula is an epistolary novel, and every chapter/letter includes a date. The podcast Re: Dracula publishes an episode every time there's a new entry, to coincide with the date in the story. Some entries are brief, while some are long and intense. The acting and sound design will have you on the edge of your seat. Re: Dracula debuted at #2 on the fiction podcast charts, has seen over a million downloads, and won Best Audio Drama at Beyond the Curve International Film Festival and Best New Media at Magma Film Fest.
Spook level: 6
---
Ghosts in the Burbs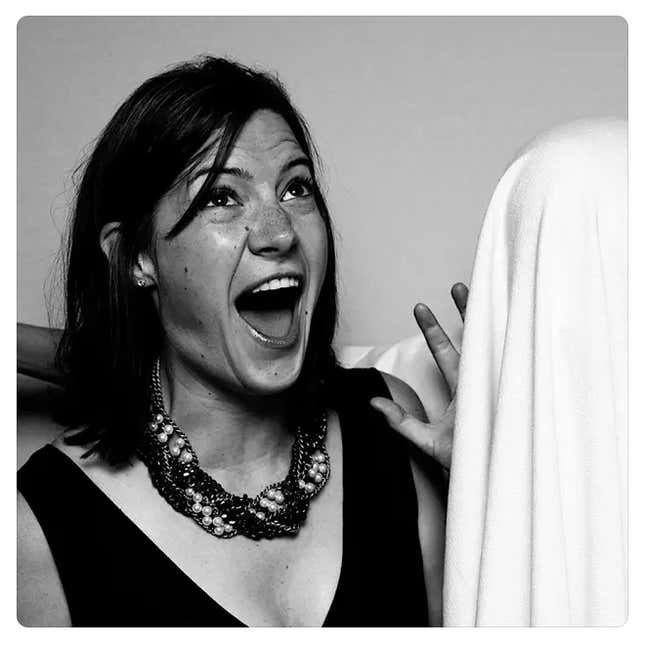 Liz Sower was a fan of all things spooky, and when she moved to the suburbs she noticed a darkness beneath its shiny facade, which she explores in her fictional storytelling podcast Ghosts in the Burbs, a podcast (and blog) about the people of Wellesley, Massachusetts and the ghosts (and monsters) who haunt them. People love it for Liz' imaginative storytelling (she was a librarian, which is also how she taught herself to podcast) and attention to detail. She once told me her favorite episodes were "The Mimic" and "Third Time's a Charm." So start there.
Spook level: 5