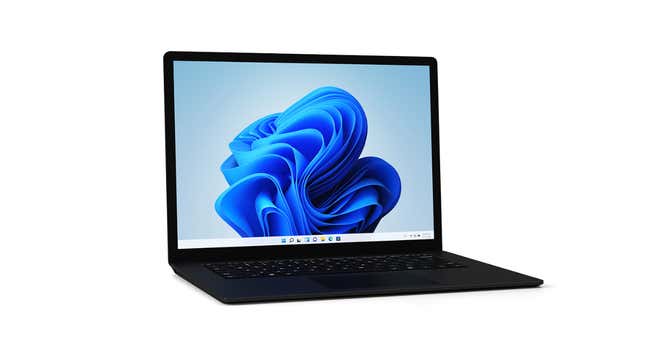 Microsoft Surface laptops are a great alternative for those who don't like the flappy cover of the tablet hybrid Surface Pro laptops but love everything else about them. Until Nov. 15, you can get a new Microsoft Surface Laptop 4 for $599.99 (normally $1,199) from Woot, which is $200 cheaper than Best Buy's current deal on them. This is the cheapest price this laptop has been, according to Honey's price history. Woot only ships to the 48 contiguous states in the U.S. If you have Amazon Prime, you get free shipping; otherwise, it'll be $6 to ship.
The Microsoft Surface Laptop 4 was released in the spring of 2021 and was succeeded by the Surface Laptop 5 in October 2022. Because of its release date, it doesn't come with Windows 11 installed (it comes with Windows 10 Home), but you can easily update it for free. This is the bigger 15-inch touchscreen version with 2496 x 1664 resolution, which is better than full HD but not quite 4K. It comes with an AMD Ryzen 7 4980U (comparable to Intel i7 CPUs in its class), which is capable. With 8GB of RAM, you'll be able to do basic gaming and some video and photo editing, but it'll struggle with more advanced work. The storage capacity is 256GB, which is fine for most people, unless you want to install a ton of games, or store a lot of photos and videos on-device. You can read the full specs and features from the official Microsoft website here.
The Microsoft Surface Laptop 4 is a solid, reliable laptop that has been around for a couple years now. PCMag gave this laptop an "excellent" review, noting its lightweight and comfortable touchpad, and praising the AMD Ryzen 7 as an improvement over the previous version. If you're looking for a good deal on a well-rounded laptop, this Surface Laptop 4 might be for you.