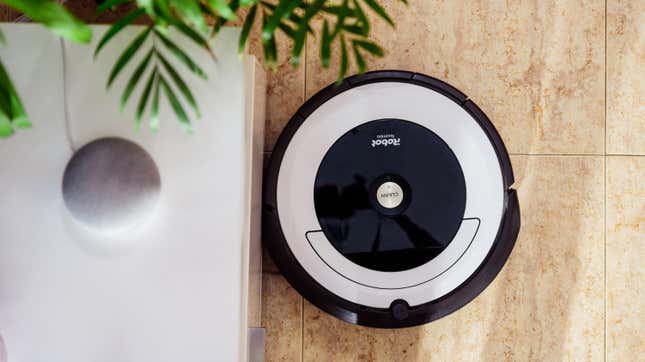 For those who missed the great Roomba deals on October Prime Day, you've got another shot: Currently, Amazon is selling the iRobot Roomba i4 EVO for 48% off at $209.99 (normally $399.99). This is the same low price it hit during Prime Day, which is the lowest price it has been, according to Camelcamelcamel's price history.
A step up from the budget version, but still cheaper
It's easy to be confused about the hierarchy of Roombas since they don't really follow a clear order with their model names. Here is a simple breakdown for comparison's sake: 
You can think of the iRobot Roomba 692 as the staple basic iRobot Roomba, which usually goes for around $250 and comes with the most basic features, like edge and corner cleaning, the ability to clean multiple types of floors and messes (hardwood, carpet, pet hair, etc.). It's compatible with Google Assistant or Alexa, and you can personalize the cleaning routine. With the iRobot Roomba i4 EVO, you'd get some more features than the 692, like having the ability to clean in neat rows with dual rubber brushes and recharge to continue vacuuming if it runs out of battery before finishing its task. You can also set it to clean specific rooms in specific orders on the app. The Roomba will learn the layout of your home after a few trials and eventually do it without hitting every corner or furniture of your home. You can also set a routine schedule or deploy it whenever you command it.
However, one feature you'd give up compared to the iRobot Roomba i4+ EVO ($415 right now; regularly $600) is the ability to automatically empty its vacuum bin. If you don't mind doing this every few days, you can save yourself a couple hundred dollars with the iRobot Roomba i4 EVO.