As more and more fitness trackers and smartwatches come out, I've noticed that manufacturers are leaning more into their own ecosystems. Apple, of course, has been doing this for years, but Google is starting to do it with its new devices, too, and the Fitbit Charge 6 is a perfect example of how choosing a fitness tracker has become less about what the device offers, and more about what ecosystem you're already embedded in.
The Google fit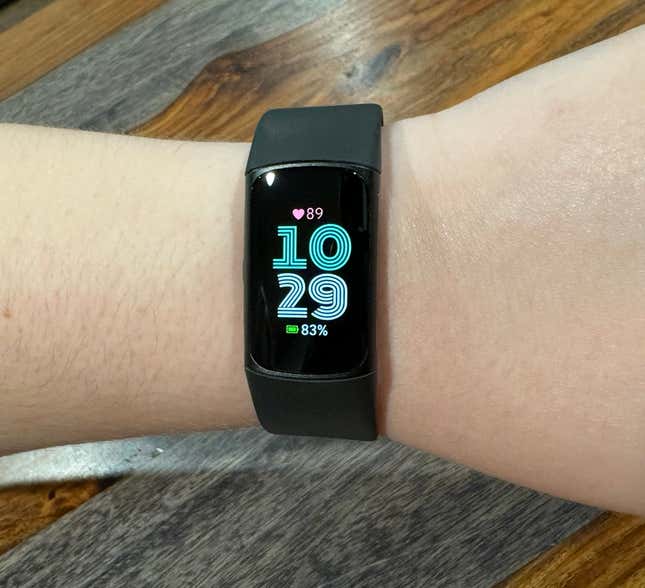 One of Fitbit's smart moves with the Charge 6 was putting more Google directly into the device. You can now take advantage of Google Maps integration on the Fitbit Charge 6, as well as control your YouTube Music playlists directly on your wrist. They're both nice additions, but they really only fit if you already use Google's various services, including Google Pay.
I use Apple Pay on my Apple Watch all the time, and I was worried about giving up the convenience of that while testing the Fitbit Charge 6. Luckily, Google Pay works natively on the tracker now, allowing you to pay for meals, gas, or whatever else just by putting your wrist close to the sensors. It's really handy, and since the Fitbit is so light, it doesn't feel like you're lifting a bag of bricks up at the checkout line.
Now, you can't pick up the Charge 6 and start playing Spotify on it, just as you can't use it to integrate with other health apps—it's Fitbit's ecosystem or nothing. It's a system that relies heavily on itself, and while that isn't a bad thing if you aren't using Google's various services, you'll miss out on a lot of the new functionality the Fitbit Charge 6 offers if you try to use other health apps instead.
The setup
One of the things I look for when testing a fitness tracker or smartwatch is ease of access. While the Fitbit Charge 6 doesn't offer any complicated menus to sort through (everything about the software is straightforward on the device), setup was an absolute nightmare. What should have only taken me 10 minutes at most ended up taking upwards of an hour, as I had multiple issues getting the Fitbit app to work correctly, followed by issues getting the Charge 6 to connect and update properly.
It's not an isolated issue, either. After a little bit of googling, I found multiple people were experiencing the same issue. While I did eventually sort it out, it's hard not to knock off points for the possible issues you might run into, especially if they're as widespread as a Google search makes it seem.
Once you have everything set up, it's just a matter of inputting information in the Fitbit app if you haven't already, and then getting everything ready to track your fitness stats.
A minimalist experience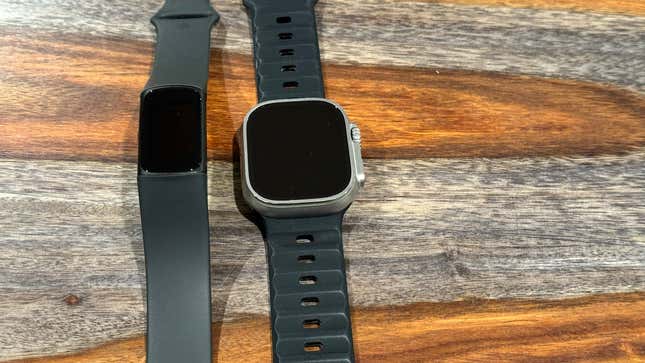 Where I loved the bulkiness and weight of the Apple Watch Ultra 2, the lightweight and thin design of the Fitbit Charge 6 makes it an accommodating device, too. It feels nice on the wrist, and the included bands give you more than enough leeway to find something that fits specifically for you.
I love how easy it is to navigate through the different menus and that everything is laid out in its own areas. You won't need to tap through fifteen different layers to set up sleep mode, or get a workout started. It's nice, especially compared to a true smartwatch, which requires going through various menus to get things done.
The Fitbit app on the other hand, isn't as minimalist, and requires a lot of steps to get through to all your information. Further, many of the in-depth features, like readiness, are locked behind Fitbit Premium, a monthly subscription service. While I don't mind paying for things, it feels weird to have some of the best features that make the Fitbit stand out among other fitness trackers locked behind a paywall.
Fitting in
Perhaps one of my favorite things about the Fitbit Charge 6 is it made tracking my sleep easy. I have a lot of trouble sleeping, so it's important to me to keep up with how my body is doing and how much sleep I'm getting. Unfortunately, wearing something like the Apple Watch Ultra 2 to sleep isn't feasible—it's way too big. That's where devices like the Fitbit Charge 6 really shine.
Because it's so thin and lightweight, the Fitbit 6 is almost unnoticeable throughout the day, and when you crawl into bed at night, it's pretty easy to forget it is there—at least, until you move your arm and the backlight on the watch screen blinds you awake. It doesn't happen as much in sleep mode, but I still noticed the backlight coming on a few times while testing the device.
Overall, though, the Charge 6 works great for not getting in the way, while still offering those features you'd expect from a larger fitness tracker. It won't offer the functionality that a Garmin does, but it still does a lot, and offers some great features if you're already established in the Google ecosystem with YouTube Music and Google Maps.
The bottom line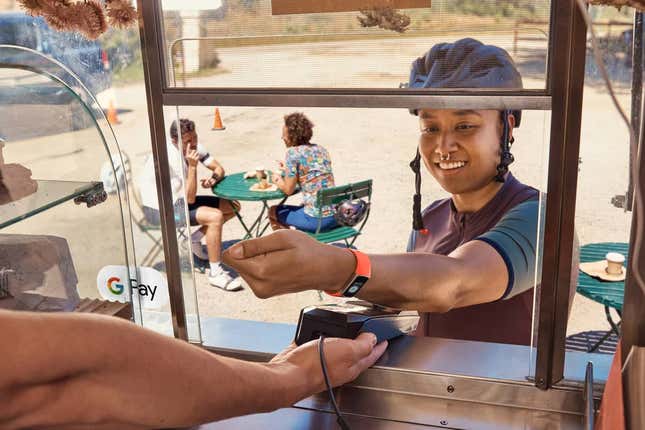 Any issues aside, the integrations Fitbit put into play here are exceptional. Google Maps navigation works really well, and while I was worried it would be too small on the tiny display, it wasn't hard to read at all.
I'm also a big fan of the overall minimalist nature of the Fitbit, and while I love the bulk of my Apple Watch Ultra 2, it was nice wearing something much lighter and thinner during my testing phase. It's also more comfortable for the niche tracking features, like sleep tracking. Accuracy is also an important feature on the Fitbit, and the readings it provides are top-notch and line up well with those seen on other tracking sensors. The battery life is also one of the best you'll find on a fitness tracker, and I was able to run it for three days during testing and only drop below 65% on the third day. You could definitely get the seven-day battery life that Fitbit claims on the box.
Ultimately, this is the most Google that a Fitbit has been, and it works out beautifully. The device isn't much different than the Charge 5, and it retains all the great features and functionality you'd expect from a Fitbit device of its nature. While some might fault Fitbit for not drastically changing the design, I've always supported "if it ain't broke, don't fix it," and what Fitbit offers with the Charge isn't broken at all.
The Fitbit Charge 6 is available for $159.95 from Fitbit's website and various third-party retailers.
Pros:
Lightweight and minimalist design
New Google integrations
Accurate tracking
Cons:
The best features are locked behind a paywall
New features are only worth it if you're in the Google ecosystem