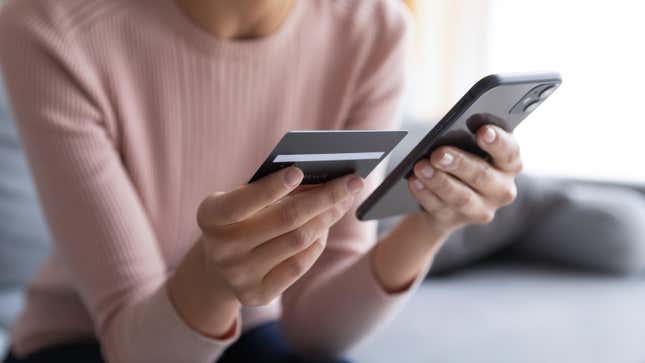 Having a higher credit limit on your credit card can be beneficial in several ways. It can help improve your credit score by lowering your credit utilization ratio. It also gives you more purchasing power and flexibility with your spending. But automatic credit limit increases aren't automatic—you have to ask your credit card issuer for one. Luckily, the process is fairly simple. A lot of banks even let you make the request online, so you won't have to wait on hold with customer service.
How to raise your credit limit
If you want to raise your credit limit, first check your credit report and score. Before asking for an increase, make sure there are no errors or negatives bringing down your credit score. Lenders will check your credit when reviewing a request, so the higher your score, the better. Also confirm you've been making on-time payments. This responsible behavior makes you look reliable.
Calculate your credit utilization ratio. This is the is the sum of all your balances, divided by the sum of your cards' credit limits. If you're under 30%, you're in good shape. If you're consistently going over that, it's a sign you could benefit from a higher limit. Tell your issuer this in your request.
Then, decide how much of an increase to ask for. There are no hard rules, but good targets are between 25-50% of your current limit. Don't go overboard and request a doubling or tripling of your limit, since that will likely get denied.
Options for getting a higher credit limit
Call your card issuer. Explain why you deserve the increase and be ready to provide financial details like income, assets, and expenses if asked.
Make a request online. Don't want to get stuck waiting for a customer service rep? I can't blame you. There should be an option to submit your request through your card's online portal. Just make sure your profile details (like your income information) is up to date before you press submit.
If your requests aren't successful, consider looking for a new card with a higher credit limit instead. A higher limit means more flexibility and can help build your credit. Just don't treat it as permission to rack up more debt. Instead, use that higher limit to keep your credit utilization ratio, and keep making those on-time payments.