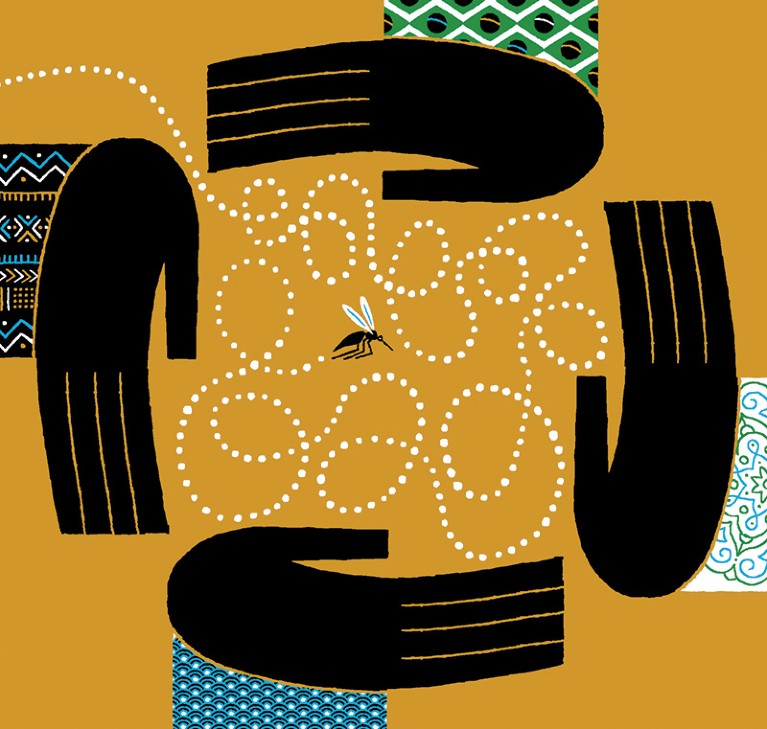 In 2015, member states of the World Health Organization adopted a strategy for reducing malaria incidence and mortality by at least 90% by 2030. We are now at the halfway point, but the rates have hardly changed. There were nearly 250 million cases of malaria in 2021, and around 620,000 deaths.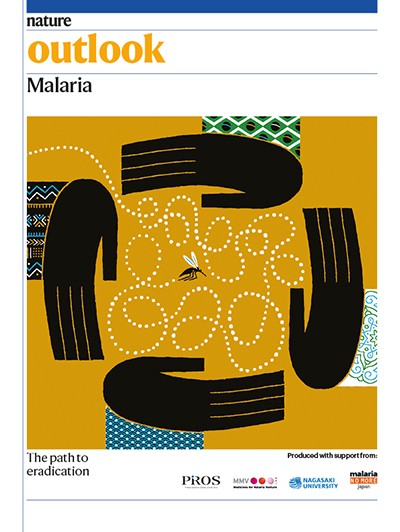 Part of Nature Outlook: Malaria
Some of the obstacles to progress are long-standing, such as a lack of money. Funding for malaria control in 2021 was estimated at US$3.5 billion, less than half of the $7.3 billion that was recommended to hit the 2030 target. With the world dealing with the economic shocks of the COVID-19 pandemic and the war in Ukraine, it is hard to imagine that this funding gap will be plugged soon. Other challenges are just emerging. Drugs based on artemisinin, which kill malaria parasites, are among the world's best weapons against the disease. But these drugs are showing signs of losing their efficacy in Africa, which is home to 95% of cases. And climate change could mean that malaria spreads to new parts of the world.
Despite such obstacles, there are reasons to be hopeful. Researchers are making progress in devising ways to prevent and treat this complex parasitic disease. The major advance of the past few years was the arrival of the first vaccine for malaria. RTS,S is being rolled out to children in a handful of countries in Africa, with more hoping to benefit soon. But there is room to improve. Researchers are pursuing several alternative vaccines, including some that target the Plasmodium falciparum parasite at different points in its life cycle. Vaccines for use against other species, such as Plasmodium vivax, are also needed. Some researchers hope that monoclonal antibodies could offer another route to protection. Others, meanwhile, are taking aim at the mosquitoes that spread the parasites and exploring the possibility of suppressing or replacing mosquito populations using a gene drive — the ethics of which are hotly debated.
We are pleased to acknowledge the financial support of Ehime University (PROS), Medicines for Malaria Venture, Nagasaki University and Malaria No More Japan with funding from the Bill & Melinda Gates Foundation, Sumitomo Chemical, GHIT Fund and Eiken Chemical, in producing this Outlook. As always, Nature retains sole responsibility for all editorial content.