Do you know what your children need? To be outside. (You knew that.) Whether you're planning a family picnic or just want to shoo them into the backyard so you can enjoy a moment of peace, these outdoor toys will keep them entertained for minutes, at least. Some of them I think I even want to play with.
Reusable water balloons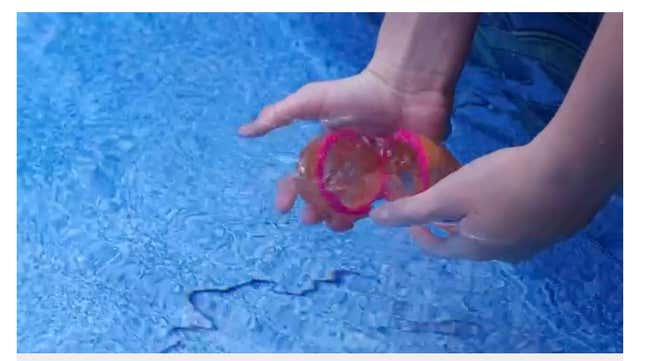 When I was a kid, we had to fill up our water balloons at the bathroom sink and then run out and try to catch our siblings or friends by surprise. Moping while you're made to clean up the rubber shreds afterward was just part of the experience. But now there are reusable water balloons. You fill them in a bucket of water, and they snap closed. Throw them at your little brother, and they pop open again. Genius. Here's a 20-pack for $39.99.
Sumo balls
Bubble Soccer Greatest Hits | Wonderfly Games
These Bump 'n' Bounce Body Bumpers sound like the real fun is the entertainment value for parents watching. Kids slip the inflatable bubbles around their torso (the package comes with two) and then run into each other at full speed, like bumper cars minus the cars. When they fall down, the bumpers cushion them.
As fun as the idea is, the bumpers are pretty small and the videos of kids playing with them seem lackluster compared to full on bubble soccer. So if you love the idea, grab yourself a full adult-sized sumo ball, $119 for a single, and get all your grownup friends to buy them too.
A toy lawn mower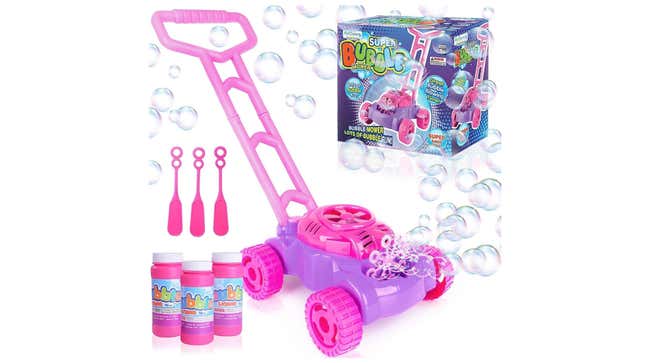 Toddlers love to push toy lawn mowers. Adults love knowing that their child is being taught the basics of yard work. Here's a green and blue one for $22.99.
Bows and arrows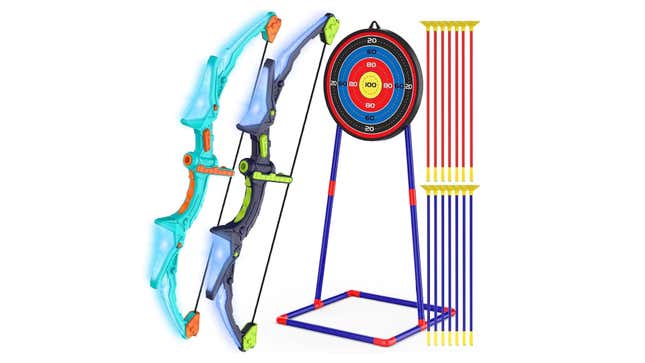 God, I would have killed for this as a kid. Two glow in the dark bows with suction cup arrows and a freestanding target you can set up in the yard. The target has LED lights, suggesting that you can keep shooting after dark—thus solving a major obstacle for traditional archery. The bows also have LED lights, presumably so you can see when your sibling is pointing an arrow at you. Fortunately, the arrows have suction-cup tips, so this shouldn't hurt much. The set is $27.99 for Prime Day.
A toy grill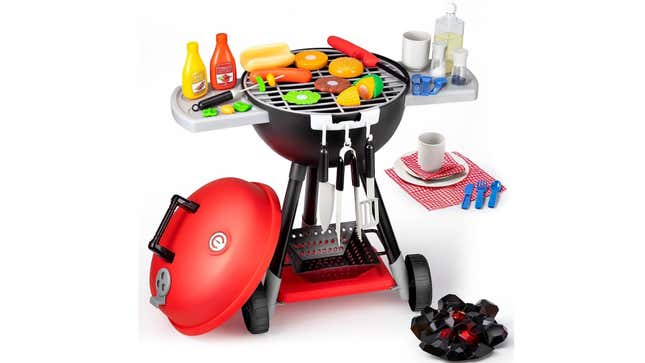 Why stop at a toy lawnmower? This little grill is the outdoor equivalent of a play kitchen. It comes with toy food, condiments, knives, dishes, and a little battery-powered glowing pile of fake charcoal. It's $37.99.
A bubble machine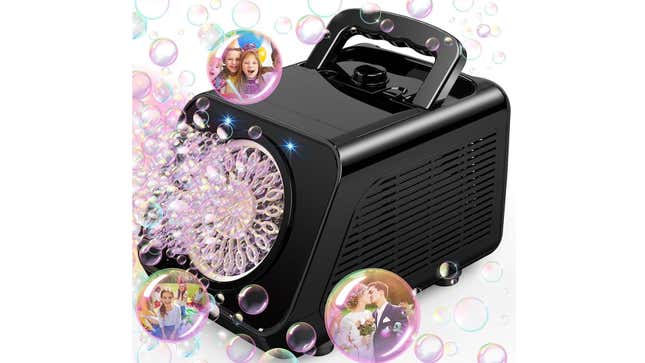 Everybody wants a bubble machine. This one advertises that it can pump out 15,000 bubbles per minute. It's $21.99. It runs on AA batteries and promises that it will not leak. (Good luck.)
Shit you can throw in the pool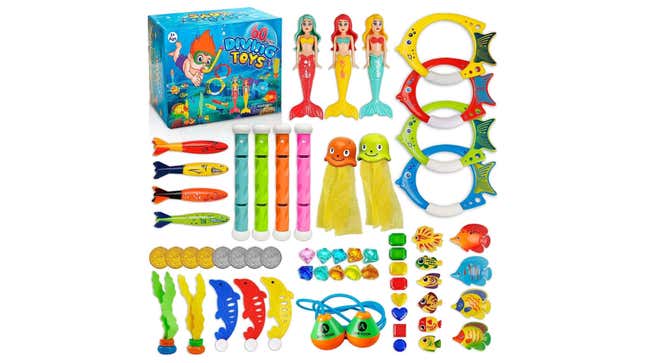 Diving toys are some of the most fun pool toys, IMO. The kids who can't swim get to chuck the toys in the pool for the kids who do, and it's all fun and games until they all start arguing over who stole whose diving ring. So try these sets instead, which all come with more than enough stuff to keep everyone distracted:
This 24-piece set "for kids and dogs"

that includes rings, rods, jellyfish, gems, and rockets, for $13.99.
This sixty piece set with all of the above plus mermaids, dolphins, and an arch to swim through, for $16.80

This "game"

in which you throw dozens of plastic gems in the pool, tell the kid which kind to dive for, and then change your mind about which gems they're supposed to be diving for as soon as one kid finds what you told them to. This is the actual gameplay, and there are rules. Surely it will not turn into an all-out underwater brawl in which everybody tries to grab all the gems. Enjoy. $17.58.
Cute little swimming turtles for babies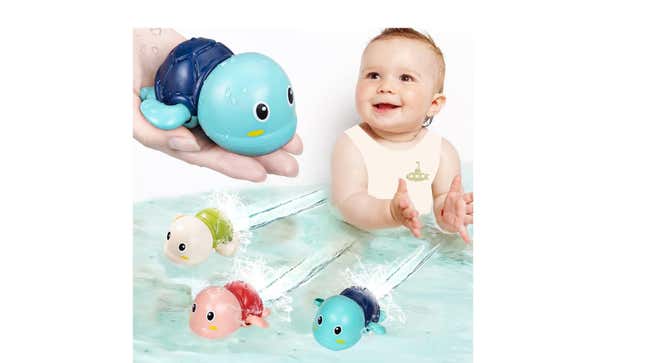 Yes. Cute little swimming turtles for babies. $9.59.
---
The full package, for your summer enjoyment:
Reusable water balloons

, $39.99 for 20

Bump 'n' Bounce Body Bumpers

, $13.99 for two

Adult sized sumo ball

, $119 for one

Green and blue toy lawnmower

, $22.99

Glowing bows, arrows, and target

, $27.99

Toy grill

, $37.99

Bubble machine

, $21.99

24-piece diving toys set

, $13.99

60-piece diving toys set

, $16.80

Gem diving game

, $17.58

Cute little swimming turtles for babies

, $9.59
Note: All deals are subject to change.