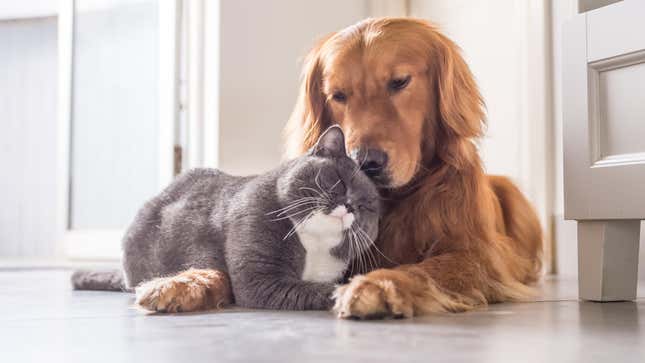 Amazon's fall Prime Day isn't just for people; your dog and cat friends can enjoy bargain prices, as well. Whether you want to hook Mittens up with a self-cleaning litter box or find out about Bandit's distant ancestors, there's a consumer product for you, available at a low(er) price, for a limited time.
Amazon Basics Automatic Electronic Timed Pet Feeder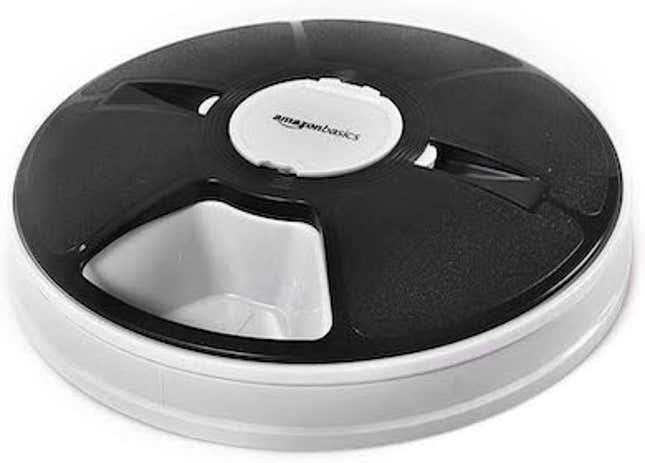 This highly rated Amazon automatic electronic pet feeder can change your pet's life—and yours. It helps prevent gorging and gluttony by timing each portion to your specifications, dispensing dry and semi-moist food six times a day. The precise timer guarantees that lunch will be served right on time, every time. All that for only $32.48 (was $39.99).
Catlink Self-Cleaning Automatic Litter Box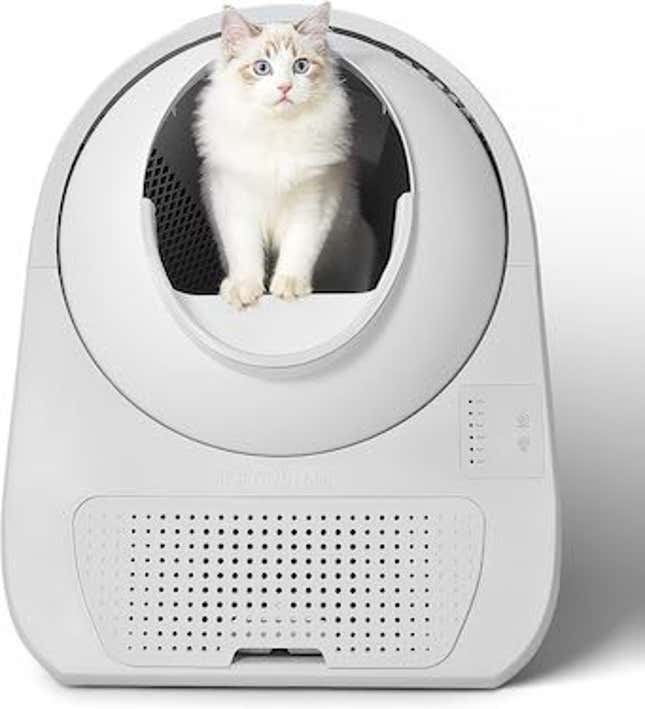 Your purring pal will feel like the queen of the house when you gift them this Catlink self-cleaning litterbox. After they do their business, the robotic helper sifts through the sand and removes the clumps, leaving you free to only deal with cat leavings twice a month. It comes fully assembled, requires no app or wifi, and is selling at the Prime Day price of $349.99 (was $599.99)—that's 42% off the regular price. Does your cat even deserve this kind of luxury? Of course they do.
Know Your Pet DNA by Ancestry: Dog DNA Breed Identification Test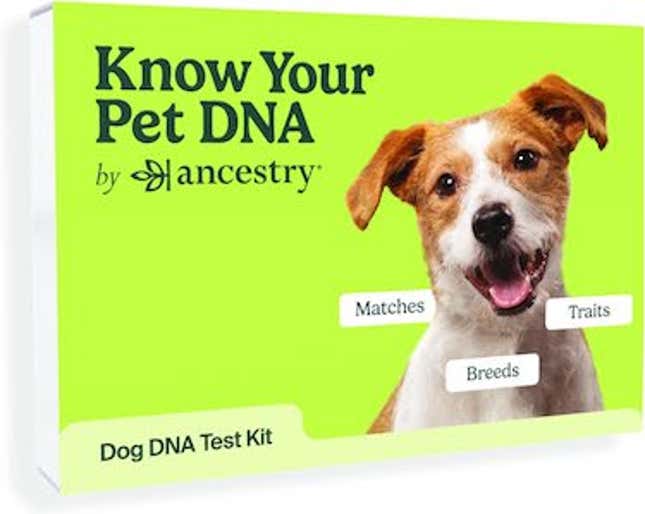 Discover the secret history of your dog with this Pet DNA kit from Ancestry. It can identify hundreds of breeds from all over the world, and break down the exact genetic composition of your mutt. For only $69 (was $99), you can finally learn whether that guy at the puppy mill was lying when he sold you a "pure" golden retriever, and it can tell you about your dog's individual quirks—is it nature or nurture? You and your dog may find the answer at last.
Petcube Bites 2 Lite Interactive Wifi Pet Monitoring Camera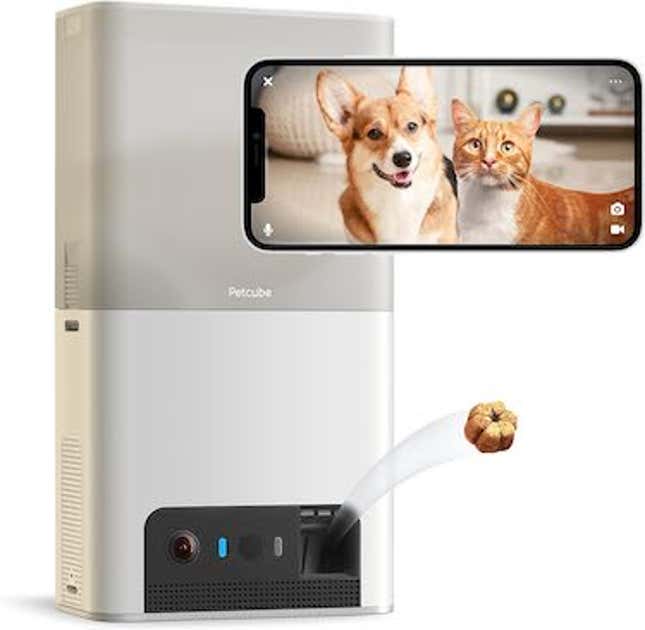 It's creepy and wrong to set up a camera to spy on your spouse, but it's adorable and right to use one to spy on your pet. And now you can for less, with the Petcube Bites wifi pet monitoring camera. Not only does this setup provide real-time HD 1080p live streaming evidence that your cat is clawing the couch while you're at work—the two-way communication feature allows for real-time scolding. It features night vision and motion activation alerts; and if things get boring, you can hit a button and a treat will pop out. This is a Prime Day steal at $79.96 (was $149).
Neakasa by neabot P1 Pro Pet Grooming Kit & Vacuum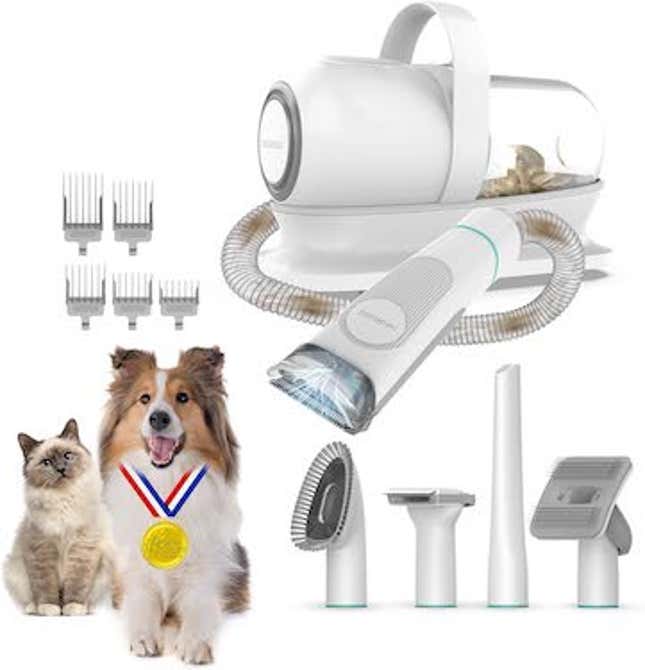 Your pet will feel so much better about itself if it's not walking around looking like a bum, so get a Neakasa P1 Pro Pet Grooming kit and turn your mangy mutt into a dog-park fashionista. The vacuum-powered clipping assures that styling won't turn into a fur-covered nightmare, and the five comb lengths mean you can style fur and hair with precision and grace. Your dog may even win the gold medal for goodest boy at the big dog show, just like the dog in the picture. All that for only $99.99 (was $179.99).