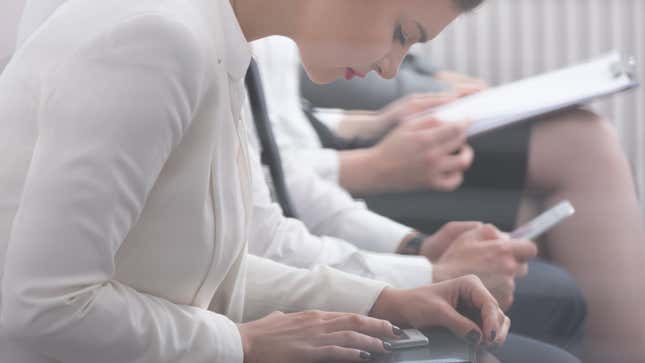 While you should always approach personality tests with a healthy skepticism, sometimes these exercises can reveal things about you that are truly insightful—and potentially helpful. The best example of this phenomenon: career tests, which can help you figure out what you want to do, and what you're especially skilled at doing.
But not all quizzes are created equal. Whether you're early in your working life or looking to make a career switch, start with these.
The best career-focused personality tests
To know what you should do with your life, you first have to know yourself, and there are quizzes out there designed to help you assess who you are through a work-focused lens.
16Personalities: The popular 16Personalities test pulls in theories from different forms of analysis, from Jungian theory to the Big Five (see below). At the end of the quiz, you'll be sorted into one of 16 personality types, like "Debater" or "Mediator," which apply directly to your work style, giving you a sense of what you bring to a team.
Big Five: This is a common test that seeks to label you by five traits (openness, conscientiousness, extraversion, agreeableness, and neuroticism). From there, you can determine your best learning style and what sort of work environment is best for you. This one is all about how you relate to others, and is great if you work in a role that requires you to engage in teamwork.
The best career aptitude tests
Finding out a little more about your skills and what drives you is also important, which is where career aptitude tests come in. Take these if you're unsure what you want to do with your life, whether you're just starting out in the job market or looking to make a big change.
Career clusters: We've

talked about these tests before

, and they're great for helping you figure out where you belong. The Career Technical Education program uses the National Career Clusters framework to identify pathways for individuals based on their skills and interests. There are 16 clusters, and you can use a quiz to help you narrow down yours.
The MAPP test: The Motivational Appraisal of Personal Potential (MAPP) test is pretty famous, so you may have seen it before. In the simplest terms, it tells you what you actually enjoy doing—and what you don't. Only the most basic results are free to view, though; after that, you'll have to hand over $90 to $149.99, depending on how deep of an assessment you want and how many potential careers you'd like suggested.
The Holland Code Career Test: This one looks at your compatibility with certain jobs by sorting them into themes (realistic, investigative, artistic, social, enterprising, and conventional). It helps you sort through your career interests and identify what kinds of jobs line up with them.
Further reading (and quizzing)
Here are additional resources to help you on your career journey: