Small-town America's past contains countless gruesome and unsolved deaths. Yet these ten cold case killings stand out as being particularly unsettling. The chilling attacks here run the gamut, from shady businessmen to suspected organized crime activity, horrific acts of racism, and seemingly random murders. Sadly, justice has thus far eluded these poor victims.
Related: Top 10 Crimes That Went Viral After A Podcast
10

Arthur Manby

In 1929, Arthur Manby was one of the most-disliked men in Taos, New Mexico. The Englishman brokered land deals, owned mines, and controlled local water rights. His success eventually earned him a 19-room estate, but he was deeply unpopular. Locals alleged Manby swindled his way to wealth with shady deals. He supposedly had deep connections to corrupt state politicians as well.

That summer, Manby was named in several civil lawsuits about his business dealings. In July, a federal marshal came to his estate to serve another lawsuit and found a corpse. The head had been severed and left in a separate room. A murderer was never apprehended, and the investigation went cold. The body was so decomposed that locals wondered if it was really Manby. They claimed he staged the scene with another corpse and fled to avoid the lawsuits. The case remains unsolved nearly 100 years later. [1]
9

Lewis B. Allyn

Lewis B. Allyn was a well-known chemistry professor who wrote an exposé on food safety in the early 1900s called The Westfield Pure Food Book. The book shocked readers and was a proponent of the pure food movement. Amid the movement, Congress passed the Pure Food and Drug Act in 1906. With it came stringent (and costly) safety regulations for food producers.

It wasn't just industrialists who Allyn angered. The chemist testified against an organized crime group. He also reportedly held a patent sought by Germany's Nazi government. So when Allyn was shot to death in his Massachusetts home in 1940, police considered several motives. Ironically, the scientist was killed while reading a book called The Gun. But despite public outcry, police couldn't track down any leads, especially with numerous parties having motives. Allyn's death remains unsolved 85 years later.[2]
8

Elbert Williams

Elbert Williams was frustrated by the treatment of Black residents in his hometown of Brownsville, Tennessee, in 1940. Wanting more for his neighbors, he co-founded a local branch of the NAACP. Membership quickly surged, and Williams bravely led the group in the civil rights struggle. One day in June, Williams was overheard planning a meeting for the group. The police arrested him. The next day, Williams was released from the local jail and never seen alive again.

Two days later, Williams's body was found in a local river. He'd been whipped and then shot twice in the chest. The activist was quickly buried in an unmarked grave. A grand jury inquest brought no justice, with members ruling the death a murder "by parties unknown." The case was largely forgotten until 2018 when the passage of Tennessee's Civil Rights Crimes Cold Case Law brought hope that justice would be served. Sadly, later that year, the U.S. Department of Justice closed its investigation into Williams's killing.[3]
7

Naomi Cheney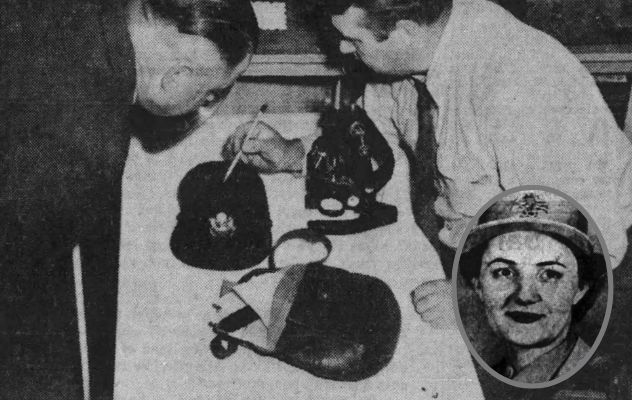 Naomi Cheney was an Alabama native who moved to Sioux Falls, South Dakota, during World War II to join the Women's Army Corps. One day in October 1943, the 25-year-old finished her duties at the local army base and walked her usual route home. She never made it. Just three blocks from her house, Cheney's body was found under a bridge by a girl who'd been playing nearby.
Police were baffled by the death from the start. They knew Naomi had been killed by blunt force trauma to her head. And it was clear her body had been left near where she was first assaulted. But police were unsure of the motive behind the murder. Investigators arrested a local farmhand who lived close to where her body was discovered. Blood matching the woman's type was found on the man's shoes. DNA testing didn't exist in 1943, though, and police couldn't prove it was Cheney's blood. Cops set the farm worker free. He was never publicly identified, though local reports claim he died later in the war. Any possibility for justice went with him, and Cheney's killer remains unknown.[4]
6

The Phantom Killer

In the spring of 1946, the city of Texarkana, Arkansas, was overcome with fear. A killer was terrorizing the Texas border town, and the police couldn't figure out his identity. Couples parked at lover's lane-type spots around town were randomly targeted. Between February and May, the murderer shot eight people, killing five. Police knew nothing about the killer. Even his macabre nickname in local news reports suggested a ghost.

The Phantom Killer's first two victims survived gunshot wounds in February. Four weeks later, he killed Richard Griffin and Polly Ann Moore. Weeks after, he murdered Paul Martin and Betty Jo Booker. In May, he killed Virgil Starks and seriously wounded his wife. Baffled cops requested help from the Texas Rangers. The state lawmen patrolled Texarkana all summer. The attacks stopped, and the Rangers left town. The Phantom Killer never surfaced again.[5]
5

Orville Gibson

Orville Gibson was a dairyman in the small northern Vermont town of Newbury. The wealthy farmer was said to be disliked by many around town. So when he disappeared on New Year's Eve 1957, rumors spread that he'd met a grisly fate. One persistent allegation held that Gibson supposedly beat one of his farm laborers. Seeking mob justice, townspeople were said to have kidnapped Orville and thrown him in the trunk of a car, where he suffocated. Three months later, Gibson's body was discovered in a local river. His hands had been bound together, which investigators believe suggested foul play.

If locals knew the truth behind Orville's death, they didn't say. State troopers questioned dozens of people and eventually arrested two. The pair were charged with murder, tried in court, and acquitted. Police never again got a solid lead in the case. In 2015, a Vermont judge who represented one of the two accused men decades earlier published a book hypothesizing that Gibson may have committed suicide.[6]
4

James Brazier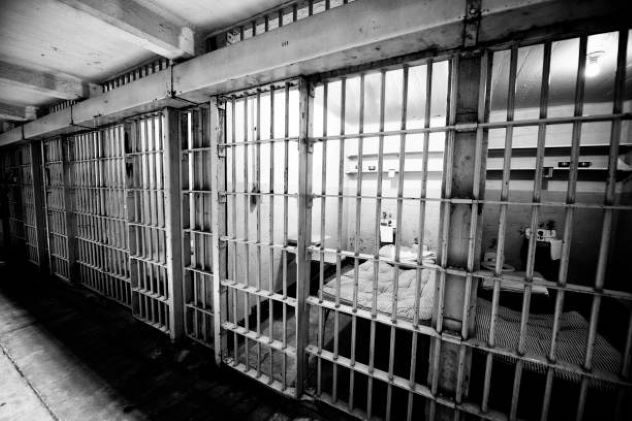 James Brazier was a Black man living in Dawson, Georgia, at the height of the Civil Rights struggle. One morning in April 1958, while driving home from church, he saw a police officer assaulting another Black motorist. James pulled over to intervene and saw the other driver was his father. He tried to split the two up, but the officer arrested the older man on a phony drunk driving charge.
Hours later, the officer and his partner visited James's home. He was beaten severely, arrested, and taken to jail. Once there, a doctor declared James drunk and threw him in a holding cell. That night, the officers returned and beat Brazier more. He was released the next morning to his horrified wife. She took him to the hospital in Dawson, but he was denied treatment. She drove him to another hospital 60 miles away in Columbus. Five days later, he died of his injuries there. Local cops didn't pursue charges against the officers, and a federal grand jury later agreed, making Brazier's death an unsolved murder.[7]
3

Oneal Moore

On June 1, 1964, Oneal Moore and David Rogers became the first Black deputies at the Washington Parish Sheriff's Department in Louisiana. One day after making history, the deputies responded to a roadside brush fire. Suddenly, a pickup truck pulled up alongside their car. A man in the truck bed reared up and fired shots. Moore was shot in the back of the head and died instantly. Rogers was shot in the shoulder and eye. He survived but was blinded for life.

Rogers gave radio dispatchers a description of the truck: a dark vehicle with a Confederate flag hanging from the back. Cops interviewed more than 50 local white residents. One man was arrested, but he provided an alibi and posted bail. The Louisiana State Police and the FBI took over the case, but Moore's murderer was never found.[8]
2

Nick and Jane Jeatran

Nick and Jane Jeatran moved to Clearwater, Florida, in the 1960s to enjoy retirement in warm weather. But it ended tragically for the couple on Christmas Eve 1968. That day, a friend came by to drop off Christmas presents. When nobody answered the door, the friend and a neighbor walked into the home through an unlocked back entrance. There, they discovered an awful scene.

The couple had been violently attacked. Both were struck in the head repeatedly with a blunt object. The 74-year-old woman was already dead, and her 82-year-old husband was barely clinging to life. First responders rushed Nick to a local hospital, where he underwent surgery. Sadly, three days later, he died. Responding police officers discovered jewelry missing from the home. Detectives theorized the couple was attacked by a startled burglar. No murder weapon was found, and to this day, the double murder is unsolved.[9]
1

Charles Morgan

Charles Morgan's bizarre final days began in March 1977. The financial manager left his home in Tucson, Arizona. Intending to go to the office, he instead went missing for three days. When he returned home, he told his wife someone had drugged him and threatened his life. He also claimed he was actually a secret agent of the U.S. Treasury Department. Two months later, Morgan disappeared again. This time, he was gone for nine days when an unknown woman who called herself "Green Eyes" telephoned his wife. Green Eyes told the worried woman that her husband was "all right."

Two days later, Morgan was found dead in the desert outside Tucson. The cause of death was a gunshot to the back of his head. Ballistics confirmed the bullet came from his own gun. Morgan was found wearing a bulletproof vest and had a $2 bill clipped to his underwear with names scrawled on it. In his car nearby, police found more guns and ammunition and one of his teeth wrapped in a handkerchief. Green Eyes called the police and claimed Morgan was killed for his organized crime tries. Cops couldn't determine if that was true. His murder has never been solved.[10]