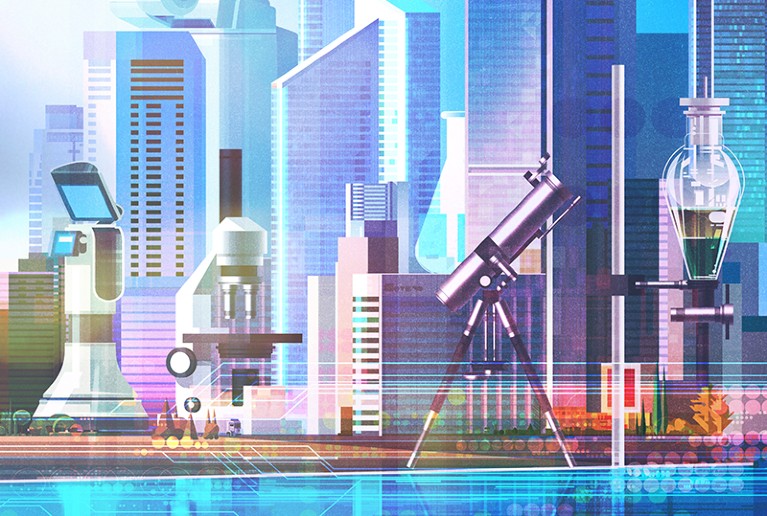 The ability of researchers to move between institutions, especially across borders, is a key driver of success for many nations. This is especially salient with regard to early-career researchers, who often cut their teeth as PhD students abroad before pursuing work elsewhere. Sometimes these scientists return home after establishing careers elsewhere and China in particular is seeing increasing numbers returning. Its cities, with their clusters of research and industrial expertise, are reaping the benefits.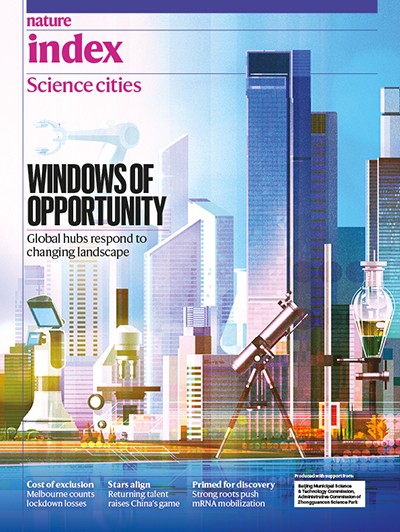 Nature Index 2022 Science cities
An analysis of output in 2021 by leading cities and metropolitan areas in the 82 selected natural-sciences journals tracked by the Nature Index shows Beijing maintaining its position as the world's leading science city. Beijing's strong performance in areas such as physical sciences and chemistry could now be helping other Chinese hubs to increase their output of high-quality science through intra-city research collaboration.
Cities in the United States, meanwhile, still leads in life sciences. The data suggest the race for COVID-19 vaccines could have boosted their performance in this area, helping research centres such as New York and Boston to stay in the leading five despite China's surge, whereas the San Francisco Bay Area continues to benefit from its links to Silicon Valley. With travel restrictions, the disruption of the pandemic has, however, proved a challenge for other cities. Australia, and its leading science city of Melbourne, is a key example of resilience being tested. Geopolitical tensions are also threatening to undermine the ability to attract researchers. And, as our data analysis of the leading five cities globally shows, the rising cost of living could be the next test for some cities in holding on to scientific talent.
We are pleased to acknowledge the financial support of the Beijing Municipal Science & Technology Commission, Administrative Commission of Zhongguancun Science Park in producing this supplement. As always, Nature retains sole responsibility for all editorial content.