You know how there are some songs that probably make no sense but still get stuck in your head? Brace yourself because I'm about to introduce you to one such annoyingly catchy song. 
Music producer, Yashraj Mukhate has taken dialogues from a scene with Gopi Bahu and Kokila Ben, only to give us the greatest mashup of 2020. 
With Yashraj's quirky beats and Kokila's voice modulations, as someone who doesn't know what this "khali cooker" debacle is, I'm vibing really hard to this mashup!
I can't figure if Kokila's dialogues are more intriguing or this' main thi, tum thi, kaun tha'  musical masterpiece. Also, guys Gopi Bahu looks like quite a snake.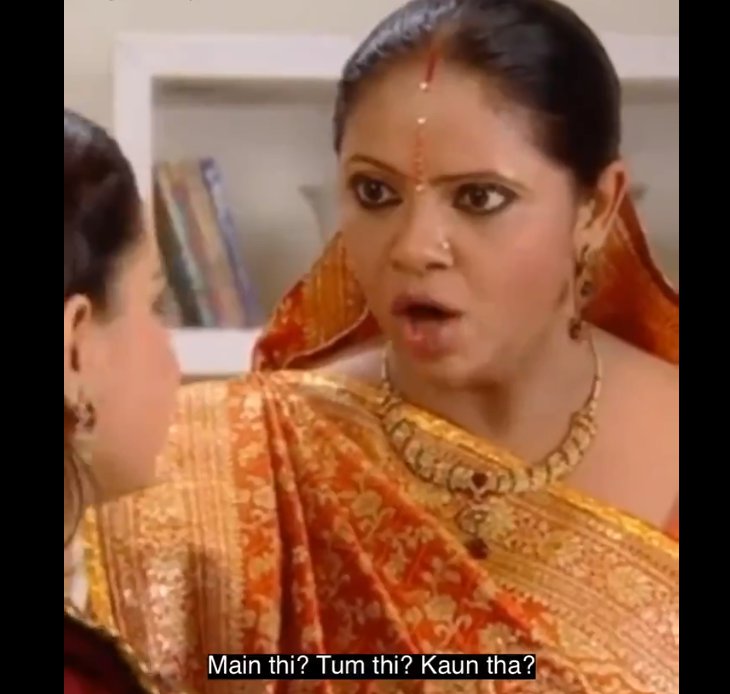 The only way you can probably stop listening to this addictive mashup is literally by keeping your phones or laptops under running water.  
Netizens are laughing their lungs out, listening to this amazing mashup on loop: 
Gopi Bahu has officialy run to the nearest sink to wash her phone/laptop after seeing this.