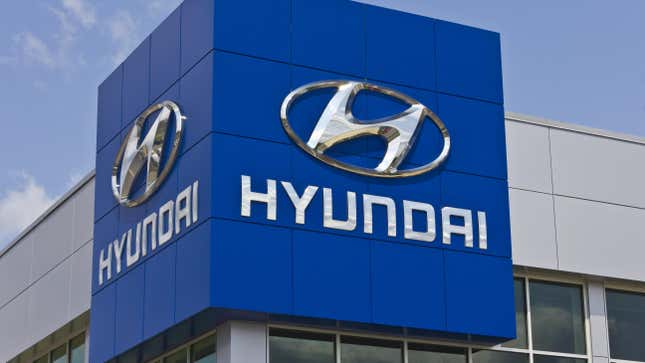 Hyundai and Kia are warning more than 567,000 SUV and minivan owners in the U.S. to park their vehicles outside because the tow hitch harnesses can catch fire while they are being driven or while they are parked, according to ABC News.
According to the Hyundai recall, the Korean automaker says that water can leak through a circuit board on the hitch and cause an electrical short circuit, which could start a fire on the trailer tow hitch harness module. This can happen while driving, parked, or while the ignition is off.
Hyundai has officially reported one fire and five heat damage incidents, but no injuries. Kia has no official reports of fires or injuries.
Which Hyundai and Kia vehicles are being recalled?
The following vehicles are impacted by the recall and should be checked by the manufacturer:
2019-2023 Hyundai Santa Fe
2021-2023 Hyundai Santa Fe HEV
2022-2023 Hyundai Santa Fe Plug-in HEV
2022-2023 Hyundai Santa Cruz
2022-2023 Kia Carnival
According to ABC News, both Hyundai and Kia vehicles have the same tow hitch harness parts, which came as original equipment or were installed by their respective dealers.
What should you do if your vehicle has been recalled?
According to the Hyundai recall, owners can continue driving these vehicles—however, they recommend parking them outside and away from structures until they are fixed. The recall says owners will be notified by May 16 with instructions to bring their vehicles to the dealer for verification of an equipped Hyundai accessory trailer tow hitch assembly and installation of a 15A fuse and new wire extension kit, if necessary. Hyundai says they will also remove the fuse to the tow hitch module to address the fire risk while the car is on and parked, until the solution is found and made available. All repairs dealing with the recall will be at no expense to the owners. They will also cover any out-of-pocket expenses resulting from the issue.
If you have any questions about the recall, you can reach Hyundai Customer Care Center at 855-671-3059 or Kia Consumer Affairs at 1-800-333-4542 Monday through Friday, 5 a.m. to 6 p.m. PT.