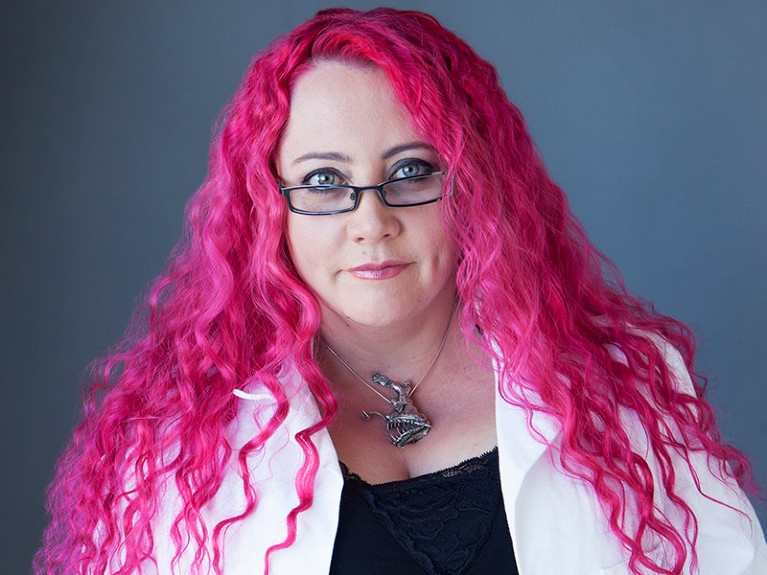 Microbiologist Siouxsie Wiles is suing her employer, the University of Auckland, in New Zealand's employment court. She alleges that the university's management "failed in their duty to keep her safe in her employment" while, as a high-profile scientist providing public information about the COVID-19 pandemic, she was subjected to "vitriolic and targeted harassment".
The University of Auckland says it took numerous steps to ensure Wiles's safety. The case raises questions about how a university should balance the right to academic freedom with the need to protect researchers from harassment.
Wiles became a regular commentator during the pandemic. She was quoted in New Zealand's mainstream media and appeared in her own and others' social media posts discussing subjects such as vaccination, mask-wearing and lockdowns. She had previously commented on issues relating to other infectious diseases, including Ebola and Zika.
Confronted and filmed
Her COVID-19 commentary led to her experiencing online abuse through social media and by e-mail, beginning in March 2020. The court heard that she was doxed — with private details, including her home address, being posted online — and harassed by telephone. Moreover, activists defaced her home and one harasser tried to find her at her workplace. She was even confronted in public on several occasions, and filmed without her permission.
She says the abuse is ongoing. "There are now regular calls on social media for me to be subjected to citizen's arrest and to stand trial and be executed," Wiles told the court.
The University of Auckland has defended its support for Wiles. The university's lawyers presented evidence showing that the institute's internal security team kept an ongoing record of some of the online and offline threats and attacks on Wiles, liaised with the New Zealand police, reimbursed Wiles for the installation of home security systems, and engaged external consultants, including a private IT security consultancy. The court must decide whether these measures were adequate, appropriate, effective and timely.
Obligation to communicate
At the heart of the case is the question of whether media commentary and appearances and other public statements could be considered part of an academic's societal duties. Wiles and expert witnesses for the prosecution argued that they are, and are consistent with the principles of academic freedom.
In New Zealand, academic freedom is enshrined in the Education and Training Act 2020, which asserts universities' role as "critic and conscience of society".
In addition, during 2020 and 2021, 40% of Wiles's time was 'bought' from the university's Faculty of Medical and Health Sciences by the Faculty of Science. Richard Easther, a physicist at the University of Auckland who was involved in drawing up the agreement for this, told the court that the aim was to provide Wiles with "elbow room" as a science communicator, including public and external commentary. "Even without the buyout, I would have expected her science communication to be broadly consistent with her role," Easther testified.
Wiles's communication efforts were of great importance during the early days of the pandemic, Dacia Herbulock, director of the Science Media Centre (NZ) in Wellington, told Nature. As media requests for expert comment escalated, Wiles was one of a few scientists in New Zealand who handled the bulk of media queries. She was "tirelessly devoted to communication at such a confusing time", Herbulock says. Wiles was named 'New Zealander of the Year' in 2021. She was already a seasoned science communicator by the time of the pandemic, and won the Prime Minister's Science Media Communication Prize in 2013.
However, Wiles alleges that when she asked the university in 2020 about how to deal with the harassment, much of the advice she received suggested she reduce public commentary about her work. "This is victim-blaming," Wiles said in court. She said the university could have done more to protect her from the abuse.
The barrister representing the University of Auckland, Philip Skelton, suggested that there had to be trade-offs between academic freedom and an employer's responsibility to keep its employees safe from harm. He also put it to Wiles that the university had made the suggestion that she minimize her public commentary only while an external security and safety investigation was being completed.
Skelton further suggested that it was not unreasonable for the university to ask questions about whether the extent of Wiles's media commentary was affecting her work in teaching and research.
University of Auckland vice-chancellor Dawn Freshwater, who has herself been the subject of online attacks, told the court that she was proud of the work the university was doing to manage online threats to staff, acknowledging that it is "an evolving area". "I remain determined to support and protect our staff whilst balancing academic freedom with health and safety obligations," she said.
An expectation to engage
Jack Heinemann, a geneticist at the University of Canterbury in Christchurch, New Zealand, was brought in by Wiles's legal team as an expert witness on academic freedom. He told the court that in his opinion, as an academic, Wiles was at least expected to engage as a critic and conscience of society, which could be through public commentary. Heinemann said it was possible to anticipate what conflicts might emerge in the course of practising academic freedom.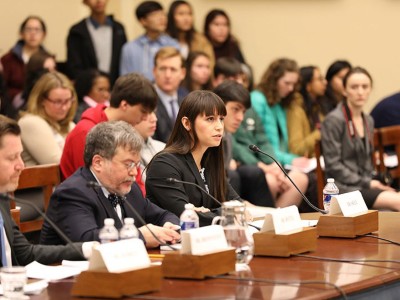 'I hope you die': how the COVID pandemic unleashed attacks on scientists
Physicist Shaun Hendy, who originally co-filed a grievance with Wiles against the University of Auckland but settled when he left for a new role, says that being a public commentator can be difficult. Hendy — like many scientists — was also subjected to considerable abuse due to his high-profile work on infectious-disease modelling during the pandemic and his media commentary. "You don't sign up as an academic to become a media star," he says. "Most of us are super-uncomfortable, and have been very keen to get back to our normal lives."
Hendy, who is now chief scientist at Toha, an independent science agency for climate and environmental research in New Zealand, told Nature that universities need to think more carefully about how they can support people who are exercising their academic freedom. "Whoever is doing it deserves the full support and backing of their institution," Hendy says.
The case began in the court on 6 November and the hearing is scheduled to continue until at least 27 November.