Dear friends and family,
Here we are again, wishing you a joyous Christmas and all the best in 2075! I am posting this with the circuit rider in September in the hope that it will reach you before January has quite finished. I know everyone hates Christmas letters that brag, but we couldn't resist. We've been so busy this year, and I'm sure you have too — and Len found a new cache of biros from the ruins of doctors' offices, check yours! Only half of them were dried up. With this stash, Liz can keep perfecting the oak gall ink for next year while she writes this to you to say Merry Christmas and Happy New Year!
Can you believe Meg is 11? We can't! Between football and her garden, we hardly see her inside! This year she's taken a great deal of interest in remediating the goo-infested region. She's got a very careful hand with the inhibitors, and even the town council says they don't know what they'd do without her. It's definitely motivated her to learn as much science as Liz can teach so she'll have a clearer idea of what to do first. She's mostly playing striker, although she'll drop back to midfield if they need her there. In the garden it's been a big year for marrows — no, bigger than that — really big! Even outside the infested region we're seeing marrows about the size of Meg's torso (to be fair she's on the smaller end for 11). Figuring out what to stuff all that with takes some doing! But we love the challenge.
Ruth is 13 this year, and she's on the water whenever she can manage it. We really appreciate how much her catch supplements our food supply — anyone know any good recipes for marrows and trout? Ha ha. Her boat can hold one passenger if you ever want to stop by and help Ruth out! She has also taken several long rambles this year looking for her uncle Jim. If you see him, tell him we miss him. Ruth is still looking. We're all doing the best we can.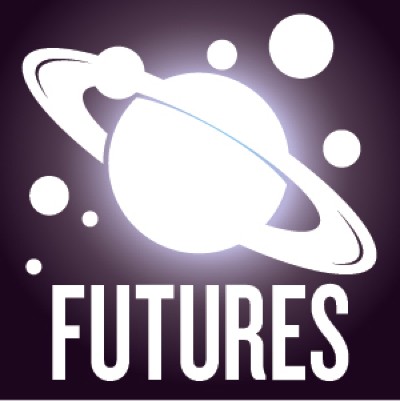 Read more science fiction from Nature Futures
Liz continues to spend most of her time on goo remediation. We're lucky enough to live in a town where the council recognizes that as crucial front-line work and still supplements our supplies for it — we had a bumpy ride last year when the national subsidies disappeared, but we've rallied and are keeping the spread to only an inch or two a month — less in spots. The other big win for Liz this year is that the wasting from the nanite exposure has been completely stopped! That's right, Ol' Goo Gams (seriously, do not call her that) is extremely fast on the crutch Len made her and does not seem to be suffering any ill effects from the nanite exposure, except for the wasting on her left leg.
Len is, as mentioned above, famous for the beautiful walnut-wood crutch he made for Liz. Several neighbours with similar problems want one — the sprained ankle brigade has to wait their turn! He's also been categorizing and testing other scavenged items from doctors' offices — we won't put in the mail what — but if you want to compare notes about which things are lasting, come around to Len after you've been out fishing with Ruth. He's also been out to confer with town councils in neighbouring towns about resource sharing. Hoping for exciting news in 2075. In the meantime he's also taken several weekend shifts rebuilding some of the crumbled roads. It may not sound like much, but cutting four hours off your trip to Aldersley means being able to do it in one day instead of two — much appreciated by the circuit riders as well as the farmers on market day!
Let's not forget the most important family member: Buddy the dog! Bud is 9, a very middle-aged gentleman, still distinguished in his black-and-white spots. He keeps an eye on the goats, but his most prized skill in these parts is his ability to sniff out the smallest bits of windborne contamination as they start to turn flora to slime. He alerts us with sharp, angry barks — we wouldn't have kept the perimeter where it is without Buddy's help! He also gives the best snuggles and is a popular bedwarmer starting this time of year.
Our Christmas plans aren't as grand as in the days before the incident. We've traded for one of the neighbours' geese, which looks pretty fat now. We'll decorate the tree with berries and pine cones and the surviving decorations from the old place — and when we're done, Len will use the remainder for more of his famous crutches and canes. And we'll gather around to sing carols and talk about our dreams for 2075 and exchange gifts. For Meg, some tomato seeds that survived the blight. For Ruth, waders we've scavenged from a neighbour. For Len and Liz … we'll see what the kids manage to put together, but they seem to be doing a lot of knitting when we're not looking. Merry Christmas from the Bremmers! And our best wishes for a brighter, healthier new year!
Love,
Liz, Len, Ruth, Meg & Buddy