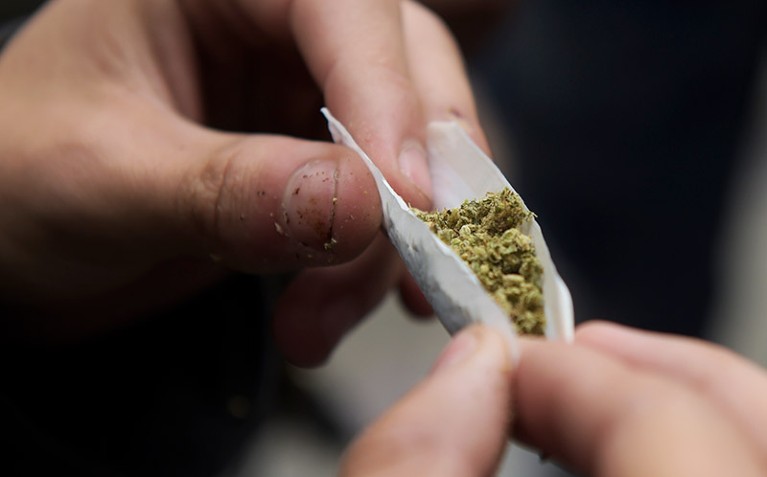 By analysing more than one million people's genomes, researchers have identified genes that could be linked to cannabis addiction. They also found that some of the same regions in the genome are associated with other health conditions, such as lung cancer and schizophrenia.
The findings are evidence that cannabis addiction "could have substantial public-health risks if the usage increases", says Daniel Levey, a medical neuroscientist at Yale University in New Haven, Connecticut, and a co-author of the study, published today in Nature Genetics1.
Taking cannabis recreationally is legal in 8 countries, and 48 countries have legalized medicinal use of the drug for conditions including chronic pain, cancer and epilepsy. But one-third of people who take cannabis end up becoming addicted, or using the drug in way that is damaging to their health. Previous studies have suggested that there is a genetic component, and have shown links between problematic cannabis use and some cancers and psychiatric disorders.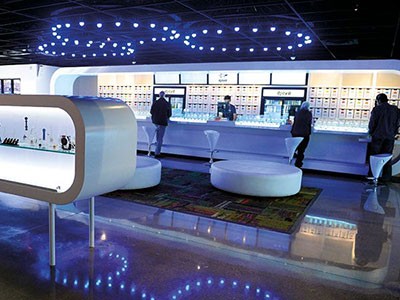 Weighing the dangers of cannabis
Drug taking and addiction can be influenced both by people's genes and by their environment, which makes them extremely difficult to study, says Levey. But the team was able to build on previous work2 by including genetic information from additional sources, predominantly the Million Veterans Program — a large US-based genetic database that aims to improve health care for former military service members. The analysis encompassed multiple ethnic groups, a first for a genetic study looking at cannabis misuse.
As well as identifying genes that might be involved, the researchers saw a bi-directional link between excessive cannabis use and schizophrenia, meaning that the two conditions can influence each other. This finding is intriguing, says Marta Di Forti, a psychiatrist-scientist at King's College London. Cannabis use "is the most preventable risk factor" for schizophrenia, she says, adding that the type of genetic data examined in the study could be used in future to identify and support people at increased risk of developing psychiatric disorders through cannabis use.
More information about the biological mechanisms that connect cannabis use with health conditions will provide a better evidence base for policy and medical practice, says study co-author Joel Gelernter, a psychiatric geneticist at Yale University.
He adds that researchers need to continue to build on this knowledge and use the data to understand the health risks of both medical and recreational cannabis use. Di Forti agrees, adding that it will also be important to investigate the specifics of how the drug is administered, and how much of the psychoactive component tetrahydrocannabinol (THC) users consume.