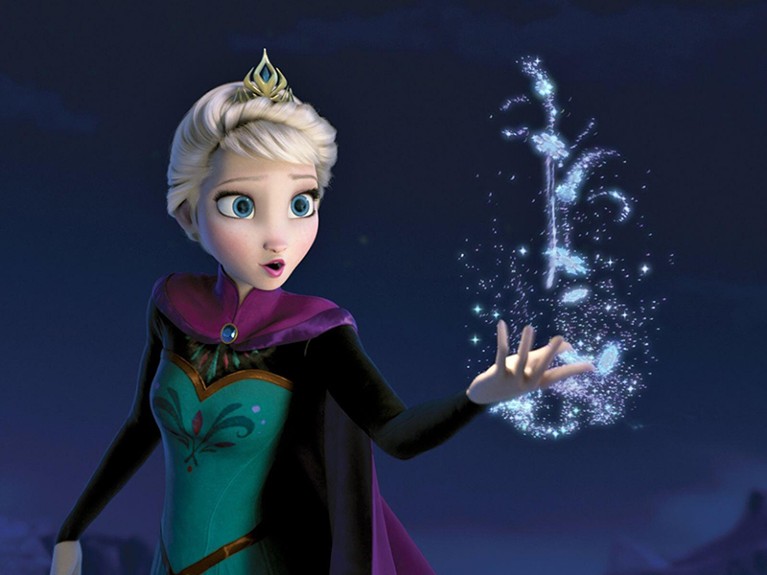 A great film hooks viewers through an early scene that raises an exciting question. The search for answers drives the characters and viewers through the rest of the story. The horror film Get Out grips the audience with its first scene: the backdrop of racial injustice frames the violence of a stranger attacking and abducting a Black man walking through a white neighbourhood. In the animated film Frozen, Elsa accidentally misuses her power to turn things into ice, injuring her sister and setting off an eternal winter; whether Elsa will bring her power under control drives the subsequent story.
In the cinematic world, this crucial early inflection point in the lives of the characters is called the inciting incident. It represents the moment at which the plot becomes compelling, because something important in the lives of the main characters is out of kilter. The audience cannot look away until they learn whether or how balance will be restored. Screenwriters understand the importance of the inciting incident and the story arc that it sets into motion.
Grant writers can benefit from employing the same tactic.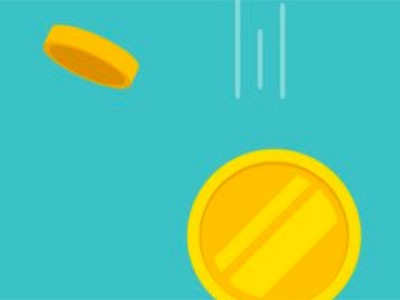 Careers collection: Funding science
I uncovered the connection between screenwriting and grant writing relatively late in my research career. I am a PhD investigator working in the US Department of Veterans Affairs and a faculty member at the University of Massachusetts Lowell. My studies focus on improving the quality of care in care homes, particularly by engaging front-line staff members to improve their teamwork and communication, and cross-discipline collaboration. Over the past 15 years, I have been the principal investigator on studies that have together received more than US$17 million from federal funders. I love what I do. And I love writing grant proposals. But I was not always a good writer.
My undergraduate degree was in German literature. I concentrated on the Romantic period, known for its convoluted grammar and sentences that go on for pages. Younger me embraced that writing style, mistaking obtuseness for sophistication. I eventually improved my writing and editing skills after reading books on grammar and writing strategies. I honed basic techniques and learnt to rewrite for clarity. I approached grant writing like a hobby, always trying to get better. As my success grew, I started a non-profit website with grant-writing tips.
I eventually stumbled on the screenwriter's bible, the 1997 book Story: Substance, Structure, Style, and the Principles of Screenwriting, by Robert McKee. I devoured its principles for creating drama. And in McKee's virtual seminars, I learnt what underpins a riveting narrative.
Crafting a good hook
Reviewers are to grant proposals what audiences are to films. A strong hook in a grant proposal, just like an inciting incident in a film, draws people in. To do this, it must meet two conditions: it must convey a sense of emotional urgency and open a question in the reviewer's mind.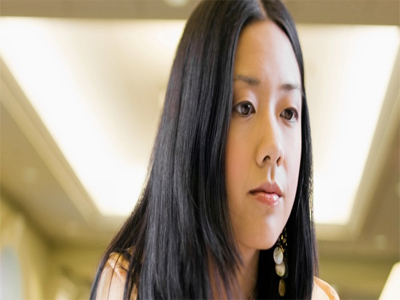 Training: Persuasive grant writing
Film-goers are usually familiar with a film's genre (romance, mystery or drama, for example), whereas reviewers are a mixed group with different specialities, and they approach proposals with varying levels of baseline information. What seems urgent to someone with a lot of knowledge about a subject might bore or confuse someone outside the field, or vice versa. To accurately pitch a proposal's hook, you must therefore make a reasonable guess about a reviewer's level of awareness of your issue. There are four possible levels.
• Level 1. A reviewer does not realize there is a problem or is not familiar with the issue. The hook needs to explain the issue, assuming no baseline knowledge.
• Level 2. A reviewer knows there is a problem, but is not aware of a solution. The hook needs to centre on uncovering a solution, assuming little baseline knowledge.
• Level 3. A reviewer knows solutions exist, but is not aware of your solution or cannot decide which solution to choose. The hook must underscore the promise of a specific solution, assuming some baseline knowledge.
• Level 4. A reviewer knows of your solution and likes it. The hook should underscore that you are the right team at the right time with the right resources, assuming general familiarity with the issues.
One of my first-round-funded grants centred on improving sleep for people who live in care homes. We all sleep. But only a few, specialized researchers are aware that lack of sleep is a serious problem in this setting. I thus assumed most reviewers would be at Level 1 awareness. I wanted to use the hook to engage reviewers, increase awareness and heighten their sense that sleep is high-stakes issue.
The specific aims page began with these sentences. "A layperson's case for the benefits of a good night's sleep is easy to make: imagine someone woke you last night every two hours. How do you feel? Now imagine that routine continues every night for the next month. For many residents of nursing homes, such awakening is standard practice." The goal of these first sentences was to create emotional urgency (it feels horrible to be woken every two hours) and to raise a question (how can we stop this from happening). The subsequent sentences delved deeper into the evidence underlying this sleep-focused drama.
A different grant application, written by one of my trainees, on the problematic aggregation of health data for certain populations, started with this hook: "Data equity is necessary to achieve health equity." Although broad, this hook assumed Level 3 awareness in its use of jargon ('data equity' and 'health equity'). After a deeper discussion of the topic and the possible review group, we revised the hook. The final version was at Level 1 — which is often a safe bet, because it ensures that every reviewer will find the hook and subsequent explanations easy to understand. The revision read, "During the COVID-19 pandemic, Asian Americans and Pacific Islanders suffered disproportionate negative health outcomes, yet despite the availability of adequate data, in analyses their experiences were frequently ignored." This hook deliberately targeted reviewers' emotions with words such as 'suffer' and 'ignored' and raised the question of how to remedy this urgent problem, which the remainder of the specific aims page addressed.
The range of possibilities for a grant proposal hook is endless. But whatever the subject, when a reviewer reads a hook, they either lean forward in anticipation or lie back and yawn. So embrace the opportunity to learn from the movies to keep reviewers on the edge of their seats.